Is This How Prince William Feels About Prince Harry's Next Business Move?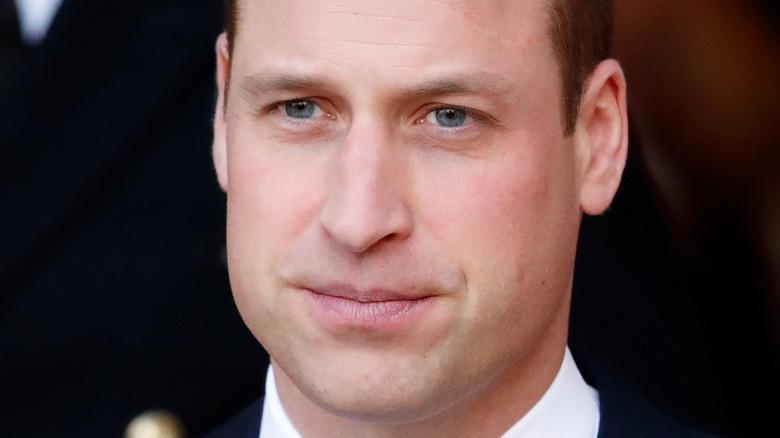 Max Mumby/indigo/Getty Images
Prince William and Prince Harry's relationship has been strained for the past couple of years. Shortly after Harry's interview with Oprah Winfrey aired, sources told The Sunday Times that William was very upset hearing what his brother had to say. Sources also told The Mirror that it's going to be difficult for William to ever really trust his brother again — since Harry continues sharing personal details about his life with the media. Royal expert Nick Bullen spoke with Fox News in early July about how William really feels about Harry's candid interviews. "I am told William is absolutely furious at how Harry and Meghan have shared their views about the royal family, about their own immediate family, with the world's press. I think it's going to be incredibly tough to come back from that, on all sides," Bullen said.
And while things appeared better between the two at the unveiling of Princess Diana's statue on July 1, it is believed that William and Harry's rift is not completely healed. As time goes on, there seems to be a sort of uneasiness when it comes to Harry and Meghan Markle's next move. Keep reading to find out what a royal expert has to say about how William is feeling.
Prince William may be anxiously awaiting what his brother does next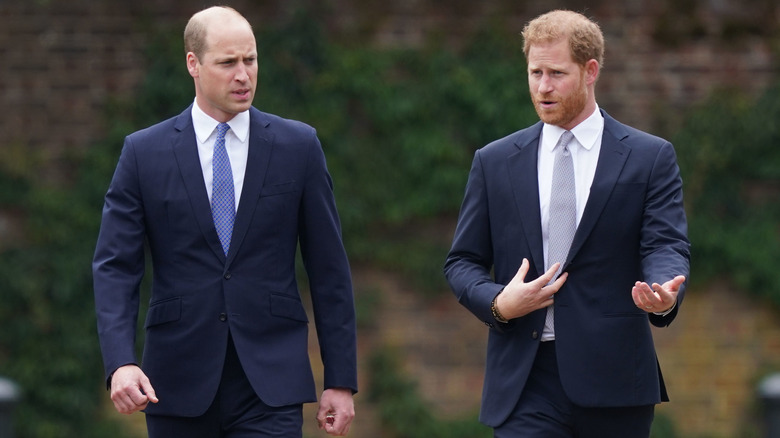 Wpa Pool/Getty Images
Prince William is reportedly "dreading" Prince Harry's next business move, according to royal expert Duncan Larcombe, who spoke to OK! Magazine (via the Daily Mail). "What do they do next? That's a question Prince William is dreading the answer to. Ultimately, they have to find a way to do their work in LA while not trading in on the royal brand," Larcombe told the outlet. "Harry hasn't exactly been subtle. He's revealed to the world that he pretty much hates his family and the whole system is rotten to the core," he continued, adding, "but by continually talking about the royals, they're cashing in on the brand. If they spend their whole careers selling that royal brand, they'll never speak to William again."
The palace has not confirmed any upcoming trips to the UK for Harry or Meghan, but the couple just might make a trip across the pond in September. According to the Daily Mail, the Duke and Duchess of Sussex may be on-hand for an event honoring Harry's late mother, Princess Diana. If this happens, it will mark the first time that Meghan has been in the UK since she and Harry left back in early 2020. As far as the rest of the summer goes, all eyes will be on Harry and Meghan — who are currently on a work hiatus after welcoming their daughter, Lilibet Diana, in June — as everyone awaits their next move.