Britney Spears' Father Just Opposed This Request From Her Conservator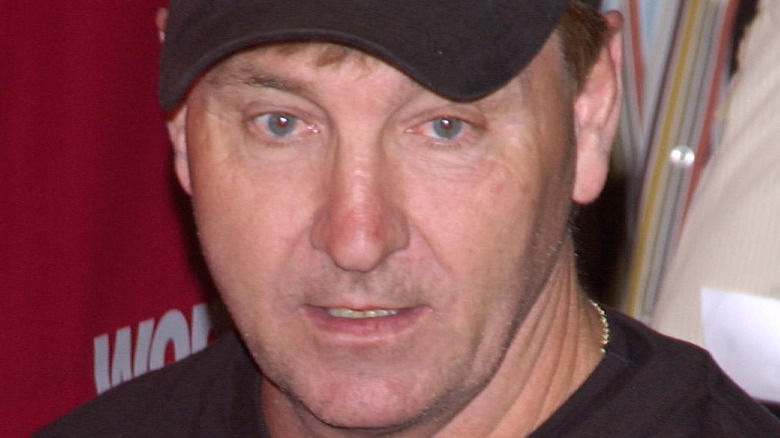 Shutterstock
Britney Spears' father, Jamie Spears, is at the center of the pop star's conservatorship battle, and while he hasn't been speaking out publicly about his daughter, he has been making moves behind the scenes. 
Britney Spears has yet to file an official petition requesting to end her conservatorship, despite expressing the desire to do exactly that during a virtual court appearance on June 23. And while the case is set to resume in court on July 14, there has been quite a bit going on by way of resignations and petitions over the past couple of weeks. According to TMZ, for example, Britney Spears' court-appointed attorney Sam Ingham has formally submitted his resignation to the judge overseeing the case. Meanwhile, Britney Spears' mother, Lynne Spears, has filed her own petition, asking the judge to allow her daughter to choose her own lawyer, according to CNN. In addition, Britney Spears' conservator, Jodi Montgomery, has filed a couple of petitions since that June 23 hearing. According to TMZ, Montgomery's lawyer, Lauriann Wright, has filed paperwork in court in which Montgomery states that Britney Spears wants to hire her own lawyer. She also filed a request for security as she says that she's been receiving death threats, according to TMZ. 
Well, Britney Spears' father has just stepped in and opposed one of these requests. Keep reading to find out Jamie Spears' latest move.
Britney Spears' father is trying to block Jodi Montgomery's request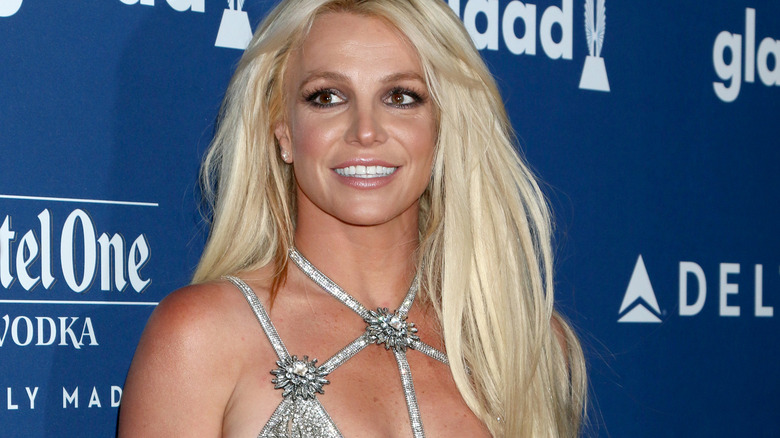 Shutterstock
According to TMZ, Jodi Montgomery's request for security would need to be approved by both the conservator of Britney Spears' estate (Jamie Spears), because the money to pay for that security would ultimately come from Britney Spears' pocket, and the judge. Well, Jamie Spears has opposed Montgomery's request for additional security, according to Entertainment Tonight. "While Jamie 'is very concerned' about the 'dangerous rhetoric' and 'increasing number of threatening communications and social media posts' directed at people involved in Britney's case, he 'objects to Ms. Montgomery's request for 24/7 live security services for herself at a cost of over $50,000 per month to the Conservatorship Estate for an indefinite period of time,'" the court documents read, according to the outlet.
Jamie Spears claims that Montgomery "has not provided sufficient detail, specific facts, or special circumstances to justify such an expense," and that she "improperly and inexplicably seeks to shift the burden of ensuring her safety," according to Entertainment Tonight. Jamie Spears also states that there aren't enough funds to pay the $50,000 estimated monthly cost "for multiple individuals for an extended, indefinite period of time." 
The judge can still approve Jodi Montgomery's request for security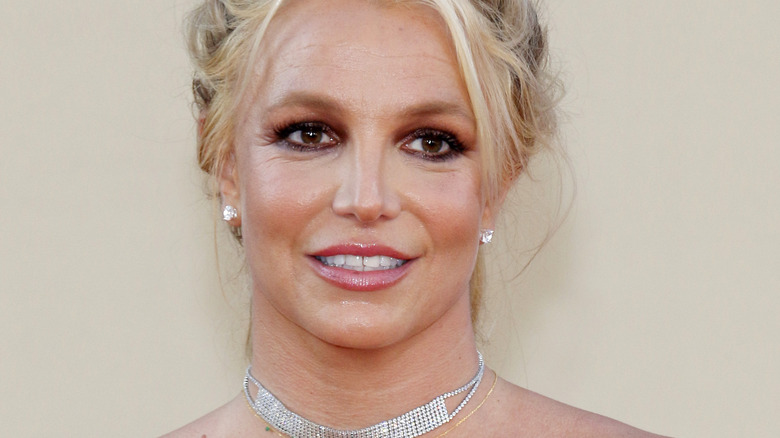 Shutterstock
Despite the fact that Jamie Spears has submitted an opposition to Jodi Montgomery's request for security, the judge overseeing the case could still approve it — according to TMZ, the judge will have the final say in the matter. For this reason, Jamie Spears has included parameters in his court documents just in cast that happens. According to Entertainment Tonight, Jamie Spears has asked the court to "provide guidelines such as a sum certain which he is approved to spend to provide the additional protection requested by Ms. Montgomery, and specifically, any other limitations on the nature and scope of the security services to be provided, i.e., duration of services on a daily basis and generally, on-site security personnel, patrol vehicles, threat investigation, bodyguards, travel protection, etc.," according to the court documents. 
Jamie Spears also claims that he shouldn't be "picking and choosing" who should get security paid for by Britney Spears' estate. He also believes that Montgomery, "a licensed professional fiduciary" should pay for her own security if she feels that she needs it because that's just the "cost of doing business."