Who Is Julia Haart And What's Her Net Worth?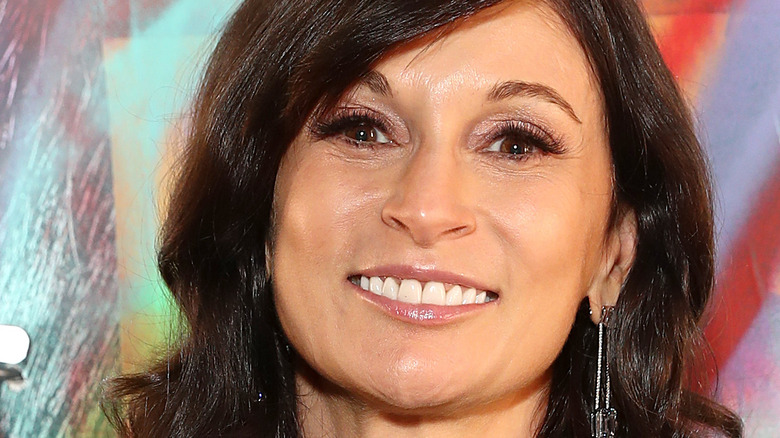 Cindy Ord/Getty Images
If you don't know who Julia Haart is yet, we have a feeling that you will be getting to know her pretty well. According to her LinkedIn profile (we love that she has one of those), she is the "CEO, Co-Owner, and Chief Creative Officer of Elite World Group." Her bio says that she has held the title of CEO since 2019. She also happens to have her own Netflix show, and we're sure to be hearing a lot more about her as she's now also assumed the role of a reality star.
According to E! Online, Julia's Netflix series "My Unorthodox Life" follows her journey from growing up in a Jewish Orthodox family to busting into the fashion world. She first started her own show line before serving as the creative director for La Perla, and now she's the CEO of Elite World Group. This all happened after she turned 40, by the way.
"I had investors who helped me, but it was a string of miracles and meeting people," she told People. "Like the person who produced my shoes, I met on an airplane. I found the factories in Italy myself, and I did the public relations, the sales — everything." Now, she hopes to inspire others. "It's my dream that someone will see the show and give themselves permission to go after what they want ... Because it's never too late to change your life." Okay, she's a bada** female and we love it!
The fashion star's net worth is as impressive as her career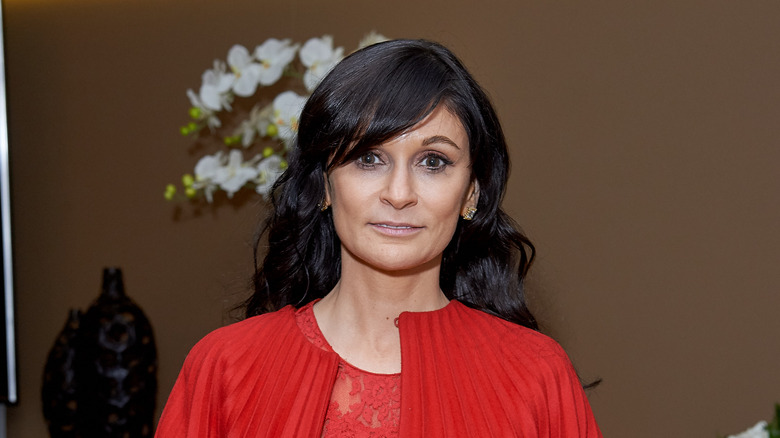 Joe Maher/Getty Images
While there's no doubt that Julia Haart is an inspiration, she also has an impressive fortune to add to her resume. According to Trend Net Worth, the reality star has over $3.5 million in the bank, which is impressive considering that in 2017, it was listed under $1 million. Since then, she has steadily increased her bank account, and her yearly income is $1.5 million, which isn't too shabby if you ask us!
Kveller reports that Julia was born in Russia but came to the United States when she was three years old. At 43, she left the church, started her shoe brand, and then served as creative director at La Perla, where she designed Kendall Jenner's Met Gala dress. You know, the one with 85,000 crystals. We guess you could say that her story is somewhat of rags to riches one, and her rise to fame has been unconventional.
Her hard work has earned her many lovely things in life, including designer clothes (because, duh) and a penthouse in New York City, per E! Online. In an interview with The Cut in 2017, she proved that she's just like us and loves some of the simpler things in life like Diet Coke. "I've cut down on my Diet Coke intake tremendously," she dished. "I'm very proud of that. I used to just drink like 12 cans a day, and now I'm down to like, two." Relatable!