Inside Travis Barker's Relationship With Kourtney Kardashian's Kids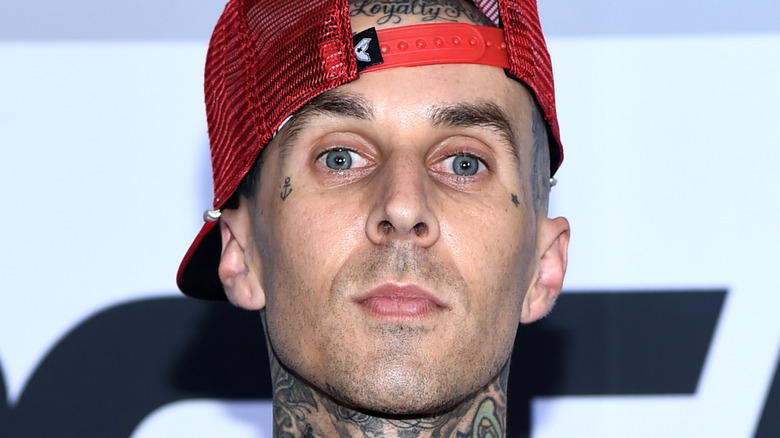 Michael Buckner/Getty Images
Blending families can be tricky, and for Travis Barker and Kourtney Kardashian, the added fame element makes it even trickier.
The celebrity couple first went public with their romantic relationship just after Valentine's Day of this year after rumors swirled for weeks that their-once friendship had heated up. Kourtney and her rockstar boyfriend had been family friends for years, living just a few homes away from each other in Calabasas, Calif. As neighbors, the two celebs had plenty of opportunities for their kids to get to know one another and for Kourtney and Barker to get on good graces with each other's kids.
Kourtney's relationship with Barker's kids has seemingly grown over the course of the couple's relationship, with the reality star gifting Barker's daughter's Skims merch for Valentine's Day and a crystalized Prada bag for Christmas. But what about Barker's relationship with Kourtney's three littles ones, Mason, Penelope, and Reign? A source told Life & Style Magazine that the Poosh owner has no concerns bringing Barker around her kids "because he's mature and grown up, [and] he understands safety and boundaries." But, do Scott Disick's kids feel the same? Read on to find out!
Travis Barker gifted Penelope Disick with a drum set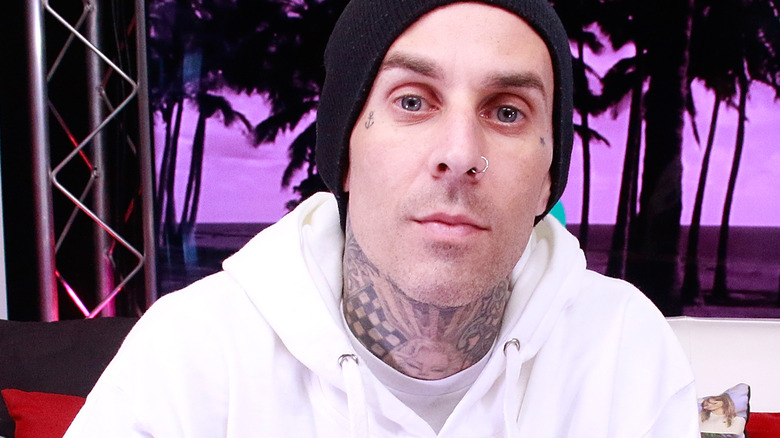 Young Hollywood/Getty Images
As Kourtney Kardashian and Travis Barker develop their relationship, both are making efforts to develop relationships with each other's kids. The "Keeping Up with the Kardashians" star was spotted on a girls' trip with Barker's daughters Alabama and Atiana, while the rock star is bonding with Kourtney's kids through music and some pretty sweet gifts.
As the Kardashian family celebrated Kourtney's daughter Penelope Disick's birthday via social media, Barker shared his own dedication to the nine-year-old with a sweet Instagram Stories video of the celebrity kid using his drum set. According to Cosmopolitan, the rock star even gifted Penelope with a custom pink miniature drum set with her name on it. Kourtney showed off the gift in an Instagram post with the caption, "My birthday girl! My favorite girl in the entire world I am so happy and proud to be your mommy. I can not believe that you are 9," adding, "my life is sooooo much better because of you."
Sources told Life & Style Magazine that he and Penelope are the closest of the three Disick kids. "He's always doing fun things for them like letting them play his drum set, bringing them their favorite foods, and he acts like a big kid with them in the pool and backyard and Disney," said the insider. "He's especially close to Penelope, whom he loves to joke with, do her nails and watch movies with." It's sweet!