Expert Predicts Why Prince Harry Might End Up Moving Back To The UK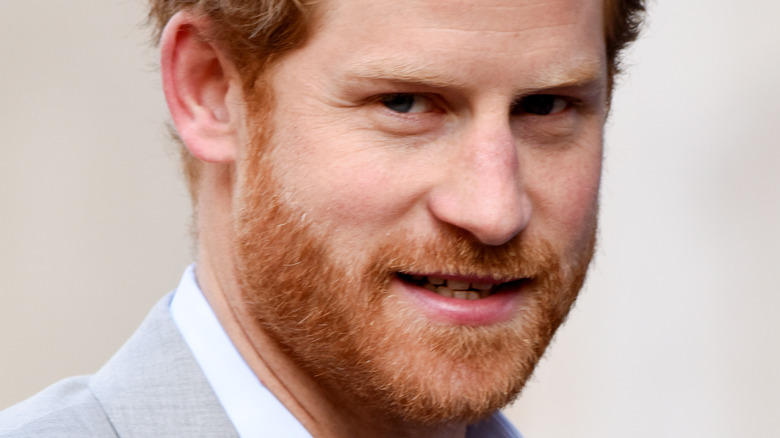 Shutterstock
You can count on the British press to do two things: inexplicably keep Piers Morgan employed and slam Meghan Markle. In 2020, BuzzFeed conducted a comprehensive study on how the British press speaks about Meghan Markle versus how they speak about her sister-in-law, Kate Middleton. Their findings revealed that not only was the coverage on Meghan far more racist than the coverage on Kate, but it was seemingly deliberate. (Remember the infamous "avocado toast" incident, where Meghan was accused of contributing to water droughts, deforestation, and murder for enjoying this treat, yet Kate was lauded for having a whole avocado tree to help with her morning sickness. We rest our case.)
"Harry and Meghan have said publicly that they believe they have been treated unfairly by the UK press since the moment news broke of their relationship — that they are bullied, that there are racist undertones to coverage of them, and that they have been held to a different standard than Harry's brother and sister-in-law, the Duke and Duchess of Cambridge (aka Prince William and Kate Middleton)," BuzzFeed wrote.
But now, an expert who insists that, despite everything he's said and done, Harry will divorce Meghan, abandon his children, and return to the UK. Let's take a look at this latest bit of hypothesizing.
Prince Harry will ultimately 'need' his family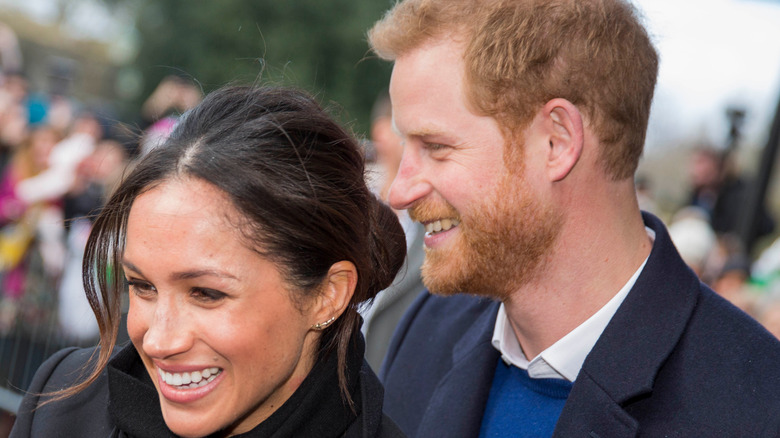 Shutterstock
Royal expert Duncan Larcombe told the Daily Mail that Prince William is "dreading" what Prince Harry and Meghan Markle's next business ventures will be now that they have signed lucrative Netflix and Spotify deals. But, beyond William's dread, Larcombe believes Harry's emotional return to the UK for both Prince Philip's funeral and Princess Diana's statue reveal have rendered the younger brother homesick. "I think coming back and seeing his brother, especially against the very moving backdrop of a memorial for their mother, will maybe make him question what he's given it all up for," he claimed. 
"Harry's totally sacrificed relations with his family for his new life with Meghan, and things seem to have been done her way and with her needs first," Larcombe added. "But, ultimately, Harry will want and need his family — they are his flesh and blood." 
He continued, "I think Harry and Meghan will have to make compromises to make things work with the royals, and even to save their marriage — because there will be a point when he'll be torn between Meghan's world and his own family,' he said, concluding that Harry and Meghan "need to plan what they say and do moving forward and communicate with the royals" if they hope to maintain their relationship with the family. At the moment, Harry and Meghan are still in the "honeymoon" phase when it comes to their time in California, Larcombe noted. Only time will tell if Harry becomes restless in his life stateside.