Inside Jodi Montgomery And Jamie Spears' Feud
Shutterstock
One is a conservator appointed by the court. The other is the father of the biggest pop star in the world. Both are fighting over money that is not theirs. 
Yes, folks, there's yet another round of drama in the Britney Spears conservatorship case. This time, Jamie Spears, Britney's father, is taking aim at Jodi Montgomery, the "...Baby One More Time" singer's longtime conservator. According to Page Six, Jamie feels it's Montgomery's fault that Britney isn't in control of her own life. "Ms. Montgomery has been fully in charge of Ms. Spears' day-to-day personal care and medical treatment, and Ms. Montgomery has made all decisions related to those matters," he said, according to the outlet. Jamie also claimed that he and Britney have an extremely close relationship and that they spent most of the COVID-19 lockdown time together reconnecting as father and daughter. 
But now Montgomery's telling her side of the story.
Jodi Montgomery blames Jamie Spears for Britney's plight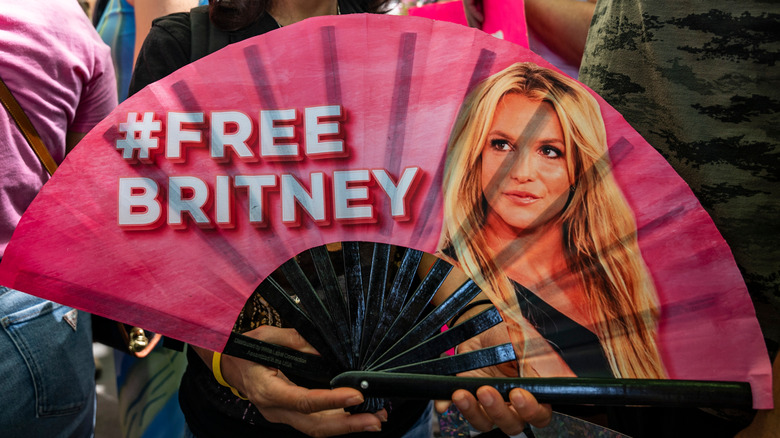 Shutterstock
Once Jamie Spears released his statement regarding Britney Spears' co-conservator, it did not take long for Jodi Montgomery to issue a salvo of her own. And needless to say, she's no more of a fan of Jamie than Jamie is of her.
You see, Jamie and Montgomery share Britney's conservatorship. While Jamie controls his daughter's finances, Montgomery, a court-appointed professional conservator, has control over Britney's personal and medical decisions. And now, according to the Daily Mail, Montgomery claims that Jamie used more than $2 million of Britney's money to mount his legal defense, noting that "no expenditures can happen without going through Mr. Spears" and that "not every requested expenditure has been approved, leading to some of the concerns raised by Ms. Spears on June 23, 2021." She also said that instead of working with her to try to make the best of this situation, "Mr. Spears has decided it is time to start the finger-pointing and media attacks."
Britney, for her part, has said that she does not want the conservatorship at all. Perhaps it's time to listen to what Britney wants? #FreeBritney