The Real Reason Scarlett Johansson Fired Her Mom As Her Manager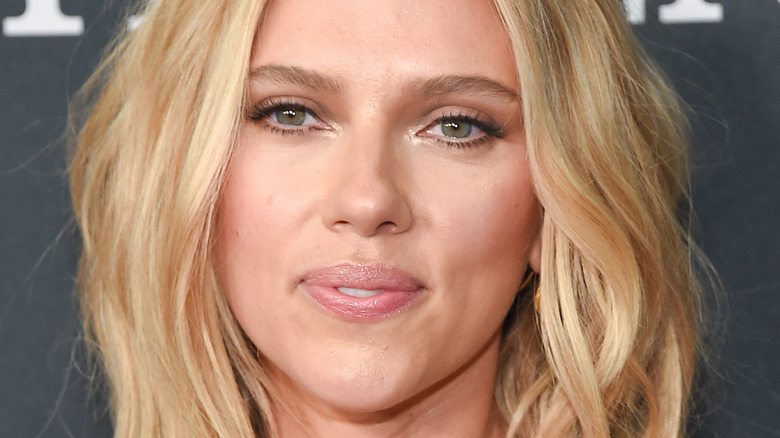 Shutterstock
As we have seen from Britney Spears' 2021 conservatorship battle, money issues get awkward amongst family members when a multi-multi-millionaire star is at the center. After Scarlett Johansson fired her mom-ager, Melanie Sloan, in 2009, Sloan ran into financial issues by 2012, ABC News reported. After Johansson, who is reportedly pregnant with her second child, replaced Sloan with professional agent to the stars Rick Yorn, Sloan claimed in late 2011 she could no longer afford the $1.4 million Manhattan apartment she signed a contract to buy just three weeks prior. Per the outlet, Sloan sued the property's owners for her $130,000 deposit in January 2012, alleging she "no longer has sufficient income to obtain a mortgage." Adam Leitman Bailey, the lawyer for the sellers, told ABC News, "I don't understand how someone's financial situation changes so quickly. We think she's committing fraud and we believe she is not due the deposit back."
Johansson was managed by Sloan since her feature film debut at age 9 in "North" — and she did not swoop in with any immediate save for her mom. Instead, Sloan was left emailing Johansson's agent Troy Bailey, via the New York Post, about leftover royalties under her daughter's employ, writing, "Do you know if there are any further Moët or D&G payments next year? Scarlett said there was something due." Oof.
How did Johansson's mom reach this reported point in her finances? Keep reading for the real reason ScarJo gave her mom the boot.  
Scarlett Johansson and her mom are still close despite firing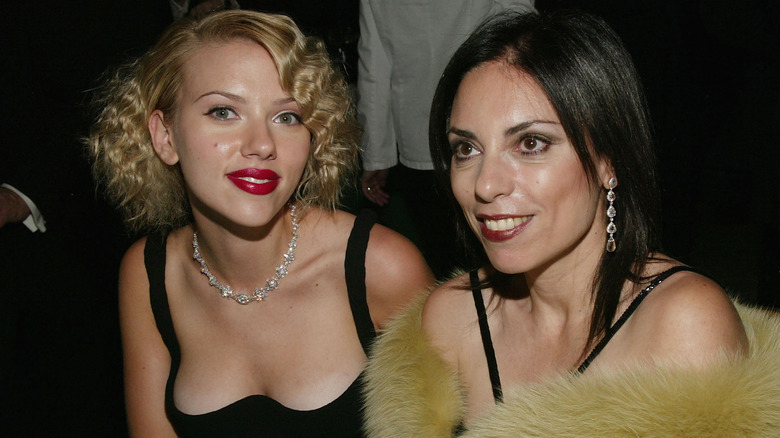 Evan Agostini/Getty Images
As Scarlett Johansson relayed to Vanity Fair, she fired mom Melanie Sloan, her manager until 2009, because she felt she needed to move more independently away from her family after her first marriage to Ryan Reynolds (per the New York Post) in 2008. "Once I got married, I felt that I needed to cut the cord," Johansson said. However, this was not for lack of love. According to a Daily News source, Johansson simply thought Sloan's legal woes in 2012 as reported by the New York Post were due to her "living outside her means." In addition to the commissions Sloan made off Johansson's promotional campaigns for brands like Moet Champagne, the source said Johansson initially provided her mother with "an allowance" and a "generous severance package" upon Sloan's termination, but turned the spigot off partly because she felt her mom's partner, Gilles Arondeau (a production designer, per his IMDB), wasn't pulling his weight. "Scarlett will not let her mother starve," the insider source disclosed. "She just won't support her extravagant lifestyle while Gilles isn't working." 
In a 2017 Entertainment Tonight interview, Johansson and Sloan proved they were still as close as ever. With her mom as her date to that year's amfAR New York Gala, Johansson told ET, "I couldn't imagine having a better date tonight," adding that Sloan has "been incredibly inspiring for me in many, many ways." Sounds like Sloan's termination was already water under the bridge!