Kandi Burruss Reveals The Real Meaning Behind 'Bills, Bills, Bills' By Destiny's Child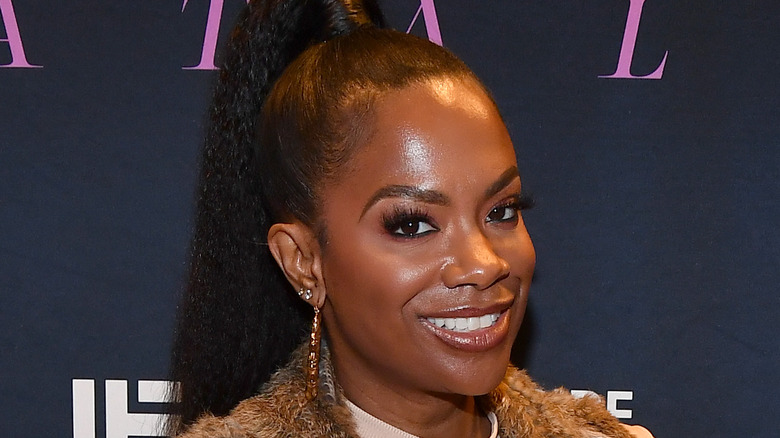 Paras Griffin/Getty Images
Before becoming a fan-favorite on Bravo's "The Real Housewives of Atlanta," Kandi Burruss' resume (and money) was already long. Kandi launched her decades-long career as part of the '90s R&B girl quartet Xscape, alongside Tameka "Tiny" Cottle, LaTocha Scott, and Tamera Coggins-Wynn. By the time Kandi graduated from Tri-Cities High School, Xscape had already released their debut album, "Hummin' Comin' At Cha."
Xscape disbanded in the late '90s, and the members of the group pursued solo work. As for Kandi, she penned tracks for several artists, including Mariah Carey, Whitney Houston, NSYNC, and TLC's popular hit, "No Scrubs," per AllMusic. Fast forward to 2021, the reality star proves she knows how to make her coin through several streams of income. Kandi is best known for her acting career, restaurant ventures, and successful sex toy line, Bedroom Kandi. Still, the "Don't Think I'm Not" singer is renowned in the music industry for her songwriting skills across a span of genres, as she's written some of the most popular '90s hits of all time; one of those hits is "Bills, Bills, Bills" by Destiny's Child. If you're wondering what inspired Kandi to write the catchy track, read on!
Kandi Burruss wrote 'Bills, Bills, Bills' about an ex who was dating a member of Destiny's Child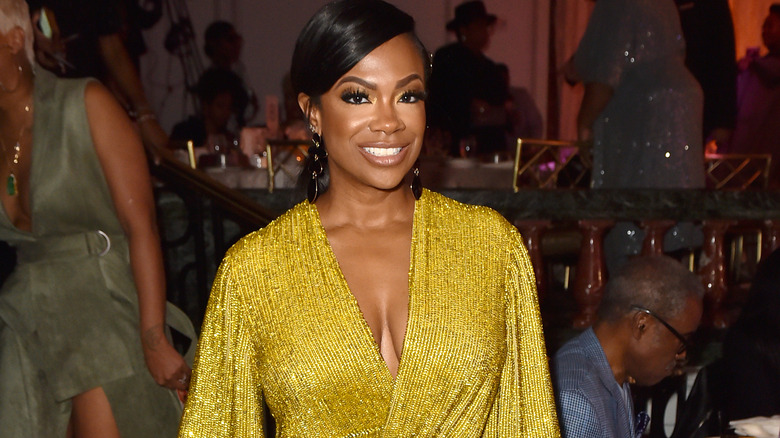 Aaron J. Thornton/Getty Images
You may be familiar with the phrase, "Life imitates art," and Kandi Burruss' songwriting skills are living proof of such. In a July 2021 interview with Glamour, "The Chi" star took a trip down member lane to revisit the real meaning behind five of her most meaningful songs she's ever written. Among the top five list is "Bills, Bills, Bills," the lead single to Destiny's Child's 1999 sophomore album, "The Writing's On The Wall." The song led the group to their first Grammy nomination for best R&B performance by a duo or group with vocals.
"When I got with the girls at the studio, [me and Kevin She'kspere Briggs] were singing them the idea," Kandi told the outlet. "I had the melody of how I felt like the verse should go, and we came together for the lyrics." The singer-songwriter also revealed that she was inspired by her real-life experience in a previous relationship when writing the track, but she didn't tell the girls who it was about.
"Now, this is the really funny part: One of the girls that was in the group was dating my ex at the time. So I didn't tell them that some of the lyrics in there were inspired by him," She continued. "The part that was a clear inspiration—using my phone and pretending like he didn't use it, driving my car and not putting any gas in it—that was real stuff that had happened to me." If you're wondering who Kandi's ex is, dream on — she doesn't plan on revealing who the buster is.