Why Meghan And Harry Just Got An Award Because Of Their Children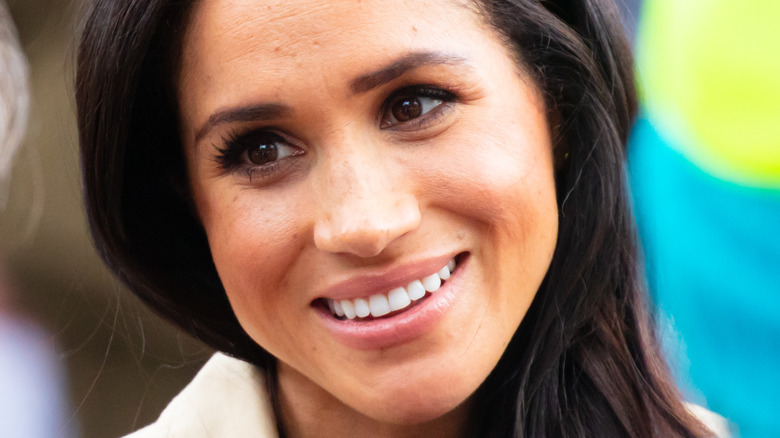 Shutterstock
Meghan Markle and Prince Harry are two of the most public members of the British royal family. Throughout their time together, the couple has been extensively photographed and talked about, whether for better or for worse. 
Lately, the couple has been getting some positive publicity for the birth of their new daughter, Lilibet Diana, and the publication of their new children's book called "The Bench." "The Bench started as a poem I wrote for my husband on Father's Day, the month after Archie was born," Meghan said in the press release from publisher Random House Children's Books, according to People magazine. "That poem became this story."
But, today, the Sussexes are back in the news because a charity is giving them an award thanks to their two children (the aforementioned Lilibet Diana and her older brother, Archie). Let's take a look at the details around this rather interesting charity award.
The Population Matters charity applauds the Sussexes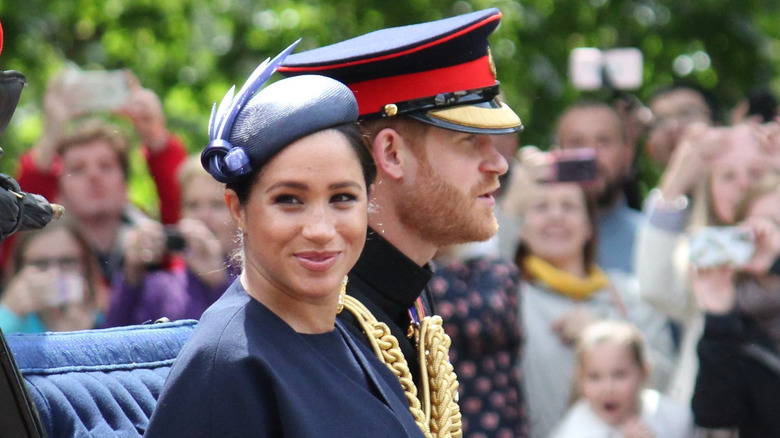 Shutterstock
The Population Matters charity is, according to the Daily Mail, focused on "limit[ing] families [and] designed to achieve a 'sustainable population', despite their agenda's similarities to Communist China's notorious one child policy." And this charity applauds the Sussexes for their commitment to only having two children. 
"In choosing and publicly declaring their intention to limit their family to two, the Duke and Duchess of Sussex are helping to ensure a better future for their children and providing a role model for other families. Having a smaller family reduces our impact on the Earth, and provides a better chance for all our children, their children and future generations to flourish on a healthy planet. We commend the Duke and Duchess for taking this enlightened decision, and for affirming that a smaller family is also a happy family," a spokesman for the charity said to the Mail. 
While it's unclear if Meghan and Harry have any reaction to being recognized in this way (or any connection whatsoever to this charity), the couple shared their commitment to only having two children in their infamous interview with Oprah Winfrey. "Two is it," Harry said. Ultimately, it's their choice how many children they'd like to have.