The Touching Reason Liam Neeson's Son Changed His Last Name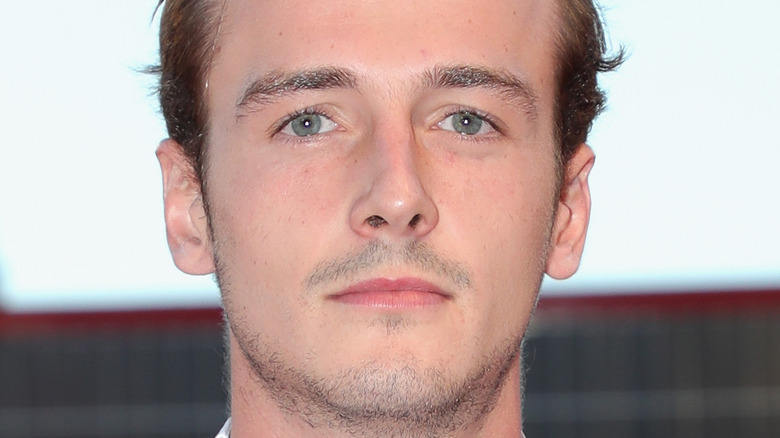 Vittorio Zunino Celotto/Getty Images
Liam Neeson's son, Micheal, has come a long way over the past decade after losing his mother, Natasha Richardson, in a freak skiing accident back in 2009 when he was just 13 years old. The now 25-year-old is following in his dad's footsteps and venturing into the world of Hollywood (via InStyle). In fact, the pair recently starred in the film "Made In Italy," which features a storyline closely tied to Neeson and Micheal's own experiences. It tells the story of an estranged father and son grieving the loss of their wife and mother as they work to sell a rundown villa in Tuscany, Italy. There are many poignant scenes between Neeson and Micheal that critics have said make it hard to tell the difference between acting and their real-life grief (via InStyle).
Micheal opened up about what it was like to portray the role (via InStyle). "I think coming from somebody who's lost a parent at a young age ... there is a line in the film where dad says, 'Nobody knows how to do this,'" he stated. "I don't think anybody does ... you can't push them out of your memory in any way and that's kind of what I had done as I'm sure many people have done. So this process ... has been chipping away at parts of me that I kind of locked down."
Losing his mother at such a young age has undoubtedly had an immeasurable effect on Micheal, so much so that he decided to change his last name. Read on to find out the touching reason why.
Micheal is no longer Micheal Neeson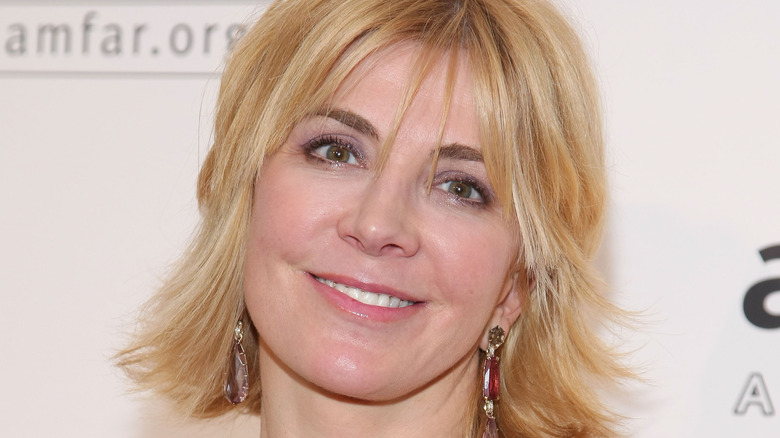 Michael Loccisano/Getty Images
Micheal was born Micheal Neeson but changed his name to Micheal Richardson in 2018 in a touching tribute to his late mother, actor Natasha Richardson (via People). Natasha's mother Vanessa Redgrave explained to the Daily Mail why her grandson made the choice to let go of his illustrious last name to take the last name of his mother. "That wasn't because he wanted to avoid his father's fame, which is enormous," she stated. "He wanted to hold his mother close to him — because she was a remarkable actress. Absolutely remarkable." Redgrave approves of her grandson's decision, adding, "Our quaint customs dictate we have to have a male name. I don't object. Why not? It's as good as any."
It makes sense that Micheal would want to honor "The Parent Trap" actor in such a huge way. In an interview with The Times, he gushed over how terrific a mother she was and how they were best friends. "She was a terrific, terrific mother," he said. "What I wish is I could have just these adult conversations with her, these random questions about the industry or music. I was a mama's boy growing up and she was really my best friend."
After filming "Made In Italy," Micheal wanted to pass on a word of advice to anyone suffering a huge loss, commenting that it's important to keep them in mind and honor them in small ways in order to process the grief (via Belfast Live).