How Close Was James Gandolfini To His On-Screen Children?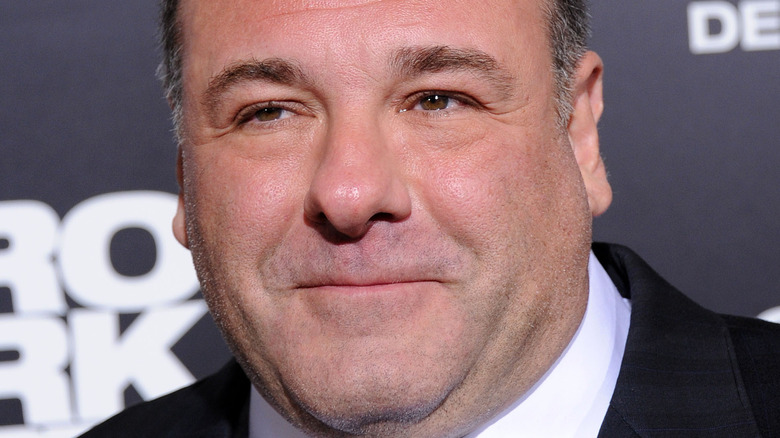 Shutterstock
"Sopranos" star James Gandolfini's death shocked the entertainment industry when he passed away from a heart attack in June 2013, per NBC News.
The cast came together in January 2019 to celebrate the 20th anniversary of the series and his TV wife Edie Falco (who played the character Carmela Soprano) had nothing but good things to say about her co-star. "I remember when the second season was picked up, and he looked at me and said, 'I don't know what the hell we did, but apparently we have to do it again,'" she told The Hollywood Reporter. "We would look at each other, we would do the scene, and that's what worked best," she added. She told ET Online at the time, "​​He never really felt like he knew what he was doing ... Such a powerful actor and such a powerful scene partner. But the humility added to just how much fun he was to be with."
It's obvious Gandolfini and Falco were a powerful TV couple, but have you ever wondered what his relationship was like with his on-screen children, Jamie-Lynn Sigler and Robert Iler? Keep reading for more details.
James Gandolfini had to work to establish a relationship with Jamie-Lynn Sigler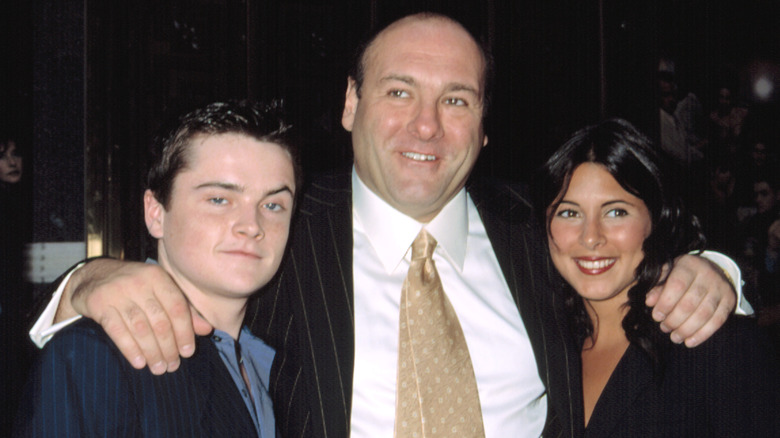 Shutterstock
Jamie-Lynn Sigler appeared on a May 2020 episode of the "Talking Sopranos" podcast, where she dished about working with James Gandolfini, saying she was "difficult to get close to." "It was my fault; I think I was holding onto a lot of things for a long time," she said.
Sigler added that Gandolfini was able to break through her wall: "And in his own particular, nice, special way he would always kind of pry and ask. And he became somebody I eventually did open up to about a lot of things, privately." She also discussed when she was dealing with a divorce and her multiple sclerosis diagnosis and Gandolfini sent along his acting coach to help her out. In a December 2019 interview with CBS New York, Sigler called him "the most shockingly humble and almost insecure talent." "He was the biggest presence, you could just feel him. He was the gentlest, kindest, and most respectful," she said.
As for Robert Iler, he felt the same way about Gandolfini. "He met me when I was 12 ... and it was very [like a] father figure," he said on a separate episode of "Talking Sopranos." He also revealed the late actor truly cared about him, telling ET Online in January 2019, "He would call my manager to make sure I wasn't spending too much on rent or hanging out with the wrong people. And him telling my manager, 'Don't tell Robert I called.'"