The Truth About Edie Falco And James Gandolfini's Relationship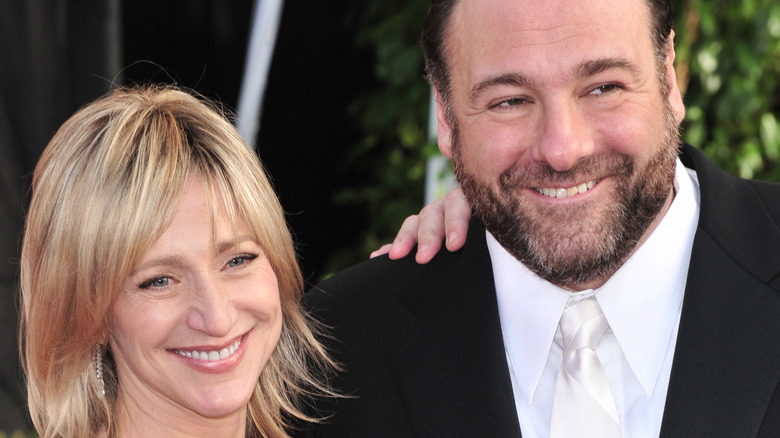 Shutterstock
When it comes to TV's golden-age antiheroes, it's difficult to name anyone (or two) more deserving of that title than James Gandolfini and Edie Falco as Tony and Carmella Soprano. Both are forever inextricably linked through their work in one of the medium's sweeping masterpieces, the HBO mafia drama "The Sopranos." Falco also staked her claim in the realm of antiheroic enigmas through her artful rendering of a drug-addicted medical provider with a savior complex in Showtime's "Nurse Jackie." And while Gandolfini, who died in 2013 from a heart attack at the age of 51, and Falco are arguably forever connected through the legacy of the show they shared, there's also something else that ties them together: their relationship in real life.
Even though Falco and Gandolfini played a dysfunctional couple on-screen, they were never a couple off-screen, at least romantically. But through numerous interviews each gave to the press after "The Sopranos" wrapped in 2007, both Falco and Gandolfini made it clear that they had a deep affinity for each other as both actors and as people. Keep on reading to find out what the relationship between them was like. 
James Gandolfini once said he was 'in love' with Edie Falco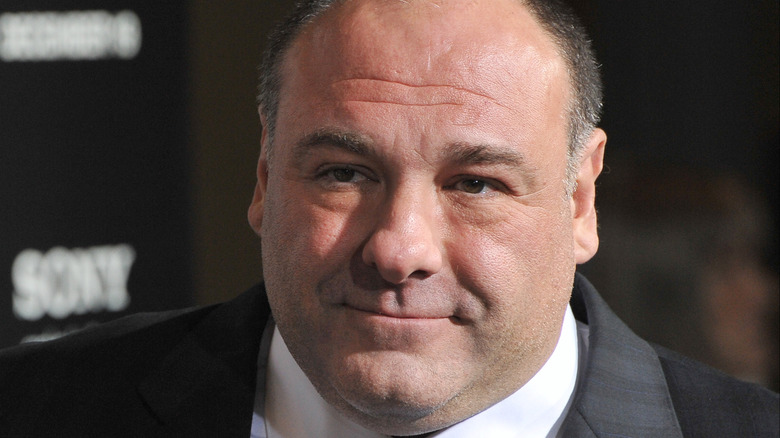 Shutterstock
In a 2012 roundtable interview with Vanity Fair, the creators and cast members of the beloved "The Sopranos" gave an oral history of the goings-on behind the scenes during their six-season run. James Gandolfini waxed nostalgic about the bond he shared with his co-star, Edie Falco, who played the dissatisfied, burdened, but ever-loyal Carmela Soprano to Gandolfini's Tony Soprano. Though both never pursued any semblance of romance with each other, it was very clear that both developed a deep understanding of each other — and more importantly, an infrangible bond.
"I'm still in love with Edie," Gandolfini said with Vanity Fair. "And, of course, I love my wife, but I'm in love with Edie [...] I don't know if I'm in love with Carmela or Edie or both. I'm in love with her." 
Falco, too, expressed similar sentiments toward the actor's abilities. Recalling endless table reads with actors that played Tony's many girlfriends, Falco stated that the experience, overall, was oddly emotional. "Occasionally I would get a sharp twinge at the back of my neck, because, especially if I'm tired, the emotional lines would bleed into each other and I'd have to kind of keep my bearings and remember, No, no, no, this is your job, and at home you have your life," Falco disclosed.
Clearly, even though they never dated, they are tremendous actors who rubbed off on each other.