The Real Meaning Behind BTS's 'ON'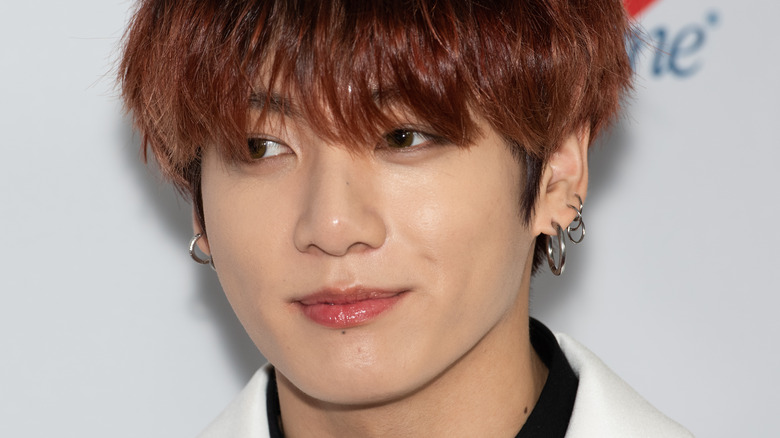 Shutterstock
We hope you're already well aware of BTS. How could you not be? They're amazing! But if you are not and want to learn more, we've got you covered. The seven-person boy band – made up of J-Hope, RM, Jungkook, Suga, V, Jin, and Jimin — is the undisputed ruler of K-Pop. Since their 2013 founding, they've released several albums, two fully English singles, and dramatically lost out on a Grammy. Their success is a combination of their talent and their devoted fan base. If you need proof of talent, look no further than their YouTube channel, where they've and racked up billions of views on their cinematic quality music videos.
As for their fans, they refer to themselves as an "ARMY" and go nuts for anything BTS. For example, in 2021, two Indonesian McDonald's had to shutter hours after releasing their BTS collab meal due to overwhelming demand from the fans, BBC.
So, if you're looking to get into K-Pop and don't know where to start, we recommend starting with BTS. And if you're not sure exactly where to start with BTS, we got you. Without a doubt, the first song you must check out is the fan-favorite, "ON." Read on to find out why.
'ON' is very personal to BTS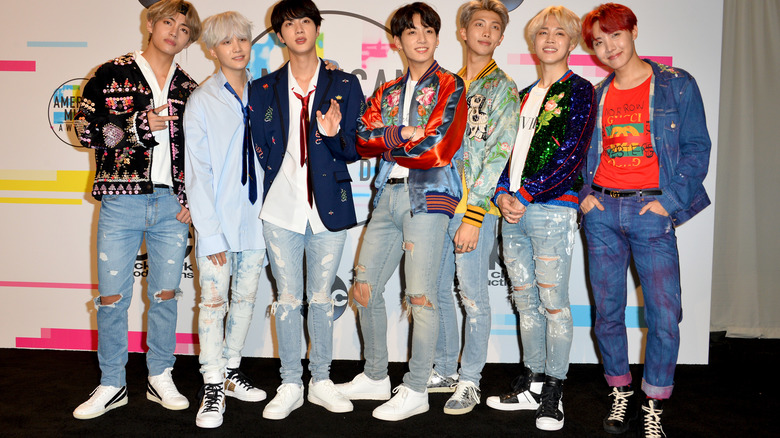 Shutterstock
BTS doesn't typically follow a theme with their music. Some lyrics are romantic, some are political, and some are aggressive. Besides spectacular dance moves and a catchy rhythm, you never really know what you're going to get. "ON" is something special, though.
Lyrically, "ON" is one of the band's most personal songs. "Look at my feet, look down. The shadow resembles me," they sing (translation via Seventeen). "Is it the shadow that's shaking? Or is it my feet that are trembling?" Per Seventeen, "ON" is an exploration of the band's journey to international superstardom, which was not always easy. "Bring the pain. It'll become my blood and flesh. Bring the pain," may sound a little dramatic, but who are we to judge?
Additionally, "ON" is a sister track to the band's 2013 single "N.O." "N.O." is about the pressure placed on young people to excel academically and socially, and "ON" is the follow-up, written when they were firmly in adulthood (they were still teens in 2013). In "ON," they examine everything that has made them who they are and played a part in their success, even if part of it is thanks to the pressure they experienced all those years ago, per Refinery29. So, "ON" isn't their most poppy or upbeat song, but it's a song with a meaning and a pretty cool music video to match.