Dua Lipa Has Words For Kylie Minogue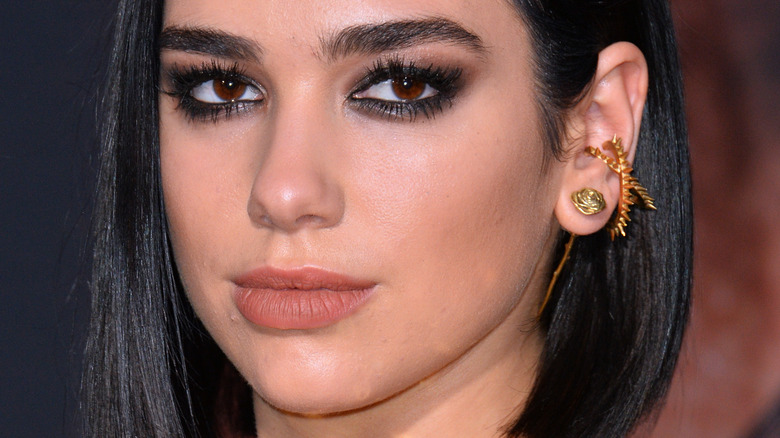 Shutterstock
In a short space of time, Dua Lipa has managed to morph into a worldwide sensation with hit records coming out of her ears. The British singer released her debut self-titled album in 2017 and has gone on to work with some of music's biggest icons. For her 2020 "Club Future Nostalgia" LP, the "Hotter Than Hell" chart-topper scored herself some major collabs. For the remix of "Levitating," Lipa managed to partner with rap legend Missy Elliott and pop culture phenomenon Madonna on the same track. But that was not all, for Mark Ronson's remix of "Physical," she had No Doubt frontwoman Gwen Stefani jump on the song.
Overall, 2020 was a great year for Lipa. Her sophomore album, "Future Nostalgia," became her first chart-topping project in the UK, which featured some of last year's most successful songs: "Don't Start Now," "Break My Heart," and "Levitating." After it was announced she had earned herself five Grammy Award nominations, she took home the trophy for Best Pop Vocal Album the following year. 
As previously reported by Pitchfork, Lipa performed a digital concert titled "Studio 2054" during the coronavirus pandemic and invited Australian singer Kylie Minogue to join her. The duo sang Minogue's song "Last Groove" and ended up releasing their own version together for fans to enjoy. Since working with the former "Neighbors" actor, Lipa has revealed how much of a fan she is. Keep reading to find out more.
Dua Lipa has loved Kylie Minogue since she was 8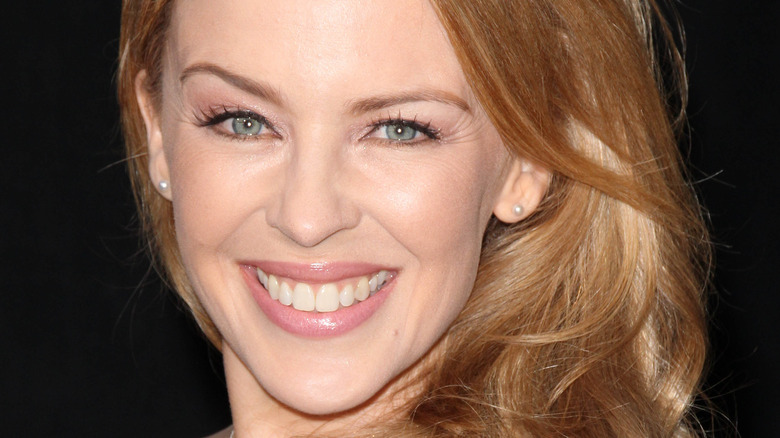 Shutterstock
Dua Lipa and Kylie Minogue might have worked with one another in 2020, but Lipa's love for the Australian hitmaker goes way back to her childhood. According to Music News, the Grammy Award-winner has been a big fan of Minogue since she was 8 years old. Therefore, it comes as no surprise that their collaboration was a dream come true.
"Since before I was in year three I've loved Kylie. I've loved all her songs, her music videos, she's such an icon, she's the queen," Lipa said, adding, "I think stylistically what we're both doing has come at the perfect time and I think we're both killing it."
While neither has revealed when they first met, Lipa's digital concert last year, "Studio 2054," was not their first time meeting one another. When Lipa took home the award for British Female Solo Artist at the 2018 BRIT Awards, Minogue and "Stranger Things" actor Millie Bobbie Brown presented her with the award.