Mark Hoppus Gives An Update On His Dire Health Situation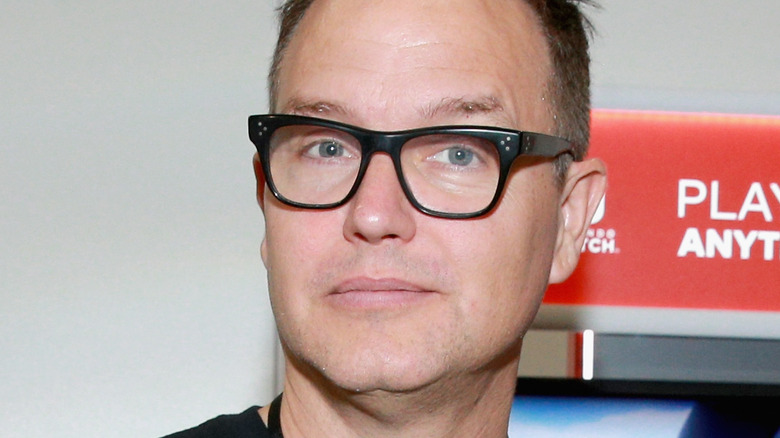 Rich Fury/Getty Images
Blink-182 singer Mark Hoppus shocked fans with the reveal in late June through Instagram and Twitter that he had been undergoing chemotherapy treatments for cancer since March. "For the past three months I've been undergoing chemotherapy for cancer. I have cancer. It sucks and I'm scared, and at the same time I'm blessed with incredible doctors and family and friends to get me through this," the musical icon wrote. 
With "months of treatment" to go at the time, Hoppus told fans he chose to remain "hopeful and positive" and was determined to rejoin the band at another concert once he was "cancer-free." Fans applauded his candor and one even tweeted a tribute cover of him playing a Blink-182 tune on guitar, writing, "This world's an ugly place, but you're so beautiful. You got this."
Hoppus stayed true to his optimistic approach, sharing the first public photo of him since revealing his diagnosis on Instagram on the Fourth of July, seemingly soaking up the day's festive mood as he smiled and revealed his bald head (presumably from receiving his chemotherapy treatments). "The Cancer Haver wishes you all a very happy Fourth of July weekend," Hoppus wrote, tongue-in-cheek, to his followers. On July 11, Hoppus once again took to social media to share an aspect of his journey with cancer, albeit significantly darker this time. Keep reading for his candid and startling tweet. 
Mark Hoppus' difficult update on cancer treatment has fans sending him love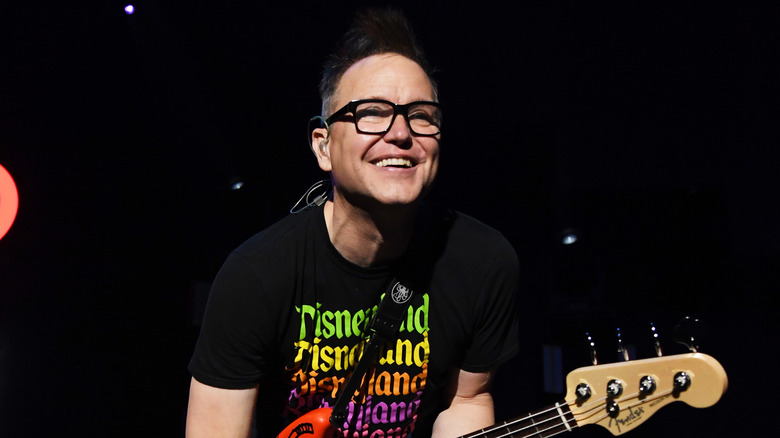 Kevin Mazur/Getty Images
In a two-part Twitter thread on July 11, Mark Hoppus revealed a stark reality about his ongoing cancer treatment. He began, "Apologies if I'm oversharing but it's so surreal to think that this week I'll take a test that may very well determine if I live or die. Thanks to everyone for the positive thoughts and encouragement. I read all your replies and it means the world to me." The Blink-182 front-man added that he was going to "kick cancer's a** directly in the n*ts" whether he had to "beat this through chemotherapy or through bone marrow transplants... Let's. Heckin. Go." 
The fans' responses to Hoppus went far beyond simply wishing him the best. Many shared fond memories of meeting Hoppus or his music's impact on their lives. One tweeted, "They say never meet your heroes, I think that's utter ballocks...you were awesome... Good luck." Another shared, "A year ago you came to my ACNH island to trade art. I found out I was pregnant just hours before, and my husband jokes he's still not sure which I was more excited about that day. Baby has a message for cancer," with her tweeting a photo of her newborn seemingly giving the middle finger (Aww).
It sounds like Hoppus has some well-deserved love from his fans as he traverses this next step in his treatment. We wish him and his loved ones the best of luck.