Who Has Won The Most Money On Jeopardy?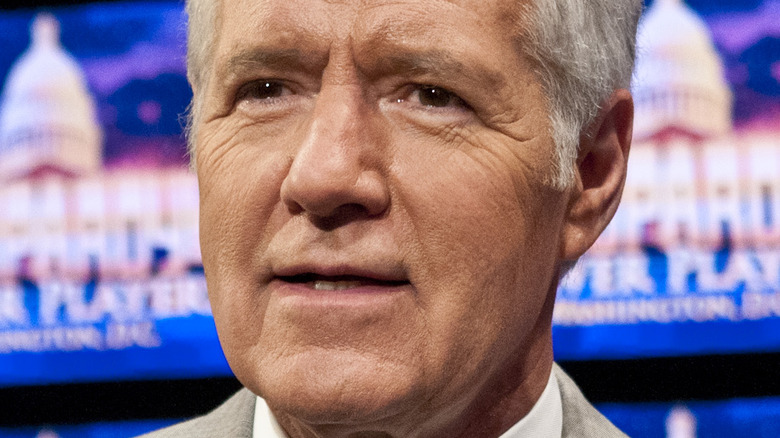 Kris Connor/Getty Images
Since the tragic death of beloved "Jeopardy!" host Alex Trebek on November 8, 2020, the game show has been cycling through a lineup of guest hosts in its search for Trebek's successor. Everyone from "Jeopardy!" champion Ken Jennings and journalist Katie Couric, to "Celebrity Jeopardy!" champion Aaron Rodgers and actor LeVar Burton, has taken their shot at hosting the enduring and popular game show, per The Sporting News. We are all excited to see who will eventually be hired to fill Trebek's shoes. 
"Jeopardy!" has been on the air for 37 seasons. The first episode of "Jeopardy!" aired in 1964 and the show ran until 1975. From 1978 to 1979, "The All New Jeopardy!" was on the air. Both of these versions of the show were cancelled, but the "Jeopardy!" as we know it today has been on-air since 1984, per Insider.
If you dream of being on "Jeopardy!," head on over to J-Archive, a fan-run website that transcribes every show in its entirety. It's a good place to start boning up on your trivia skills. Ken Jennings had the longest run of any "Jeopardy!" contestant ever, with 74 consecutive wins. He is the G.O.A.T. of the long-running game show, as he proved in January 2020 (per The New York Times). But, is Jennings the person who has won the most money in the history of the iconic game show? Keep reading to find out who it is. 
The winningest "Jeopardy!' contestant probably isn't who you think it is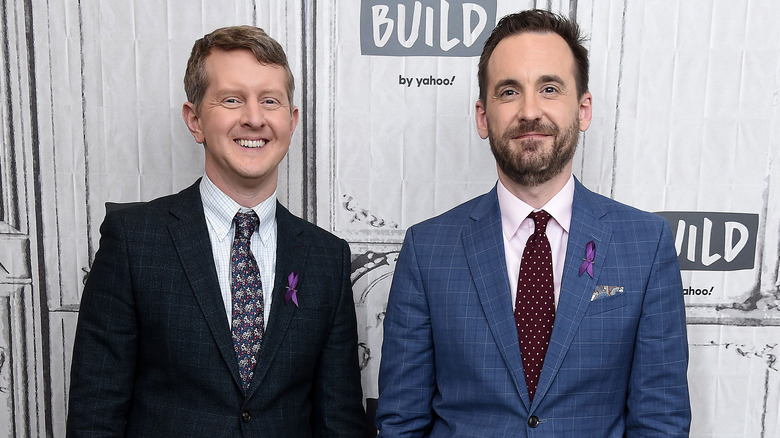 Gary Gershoff/Getty Images
Ken Jennings had a record 74-game winning streak on "Jeopardy!" in 2004, per CNN. He went on to win a record-breaking $4,370,700 during his original winning streak and all the "Jeopardy!" tournaments he played in afterward, per Entertainment Weekly. It would be understandable if you thought Jennings was the contestant who had won the most on "Jeopardy!" but he isn't. He's the best-known player, but someone else won more money.
Brad Rutter has won $4,876,036 in his 21-year career as a contestant on "Jeopardy!" He first appeared on the game show in 2000 when he was 22 and a college dropout working at a record store. In an interview with Vanity Fair, he said, "I was 22 when I first was on the show so I was still wearing clothes that my parents had bought me to go to funerals and stuff like that. The first time I thought about buying my own clothes was the first time I had money to do so."
Rutter had never lost a game against a human until 2020's "Greatest of All Time" tournament. Jennings won that one and took home the $1 million prize, while Rutter added another $250,000 to his winnings, per The New York Times.