Kate Beckinsale Has Something To Say About Prince Harry And Prince William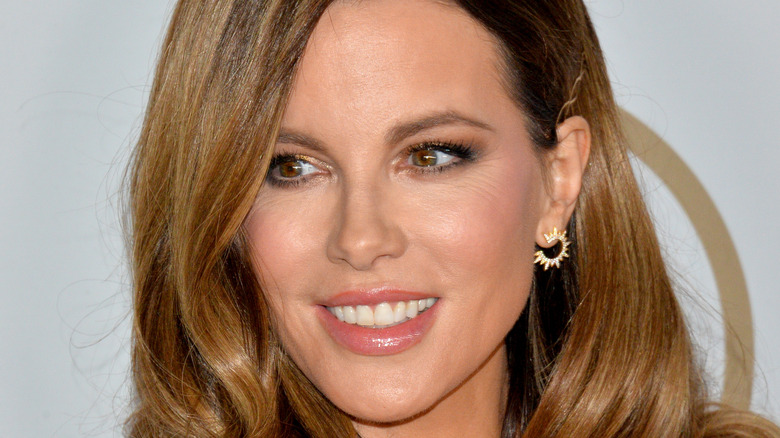 Shutterstock
Amidst the ongoing royal family feud and following the unveiling of a new Princess Diana commemorative statue on what would have been her 60th birthday, everyone seems to have an opinion on Prince Harry and Prince William. Including, it would seem, British actor Kate Beckinsale.
Especially after the Oprah Winfrey interview Harry did with his wife Meghan Markle, all eyes have been on the tension and emotional distance between the two brothers. However, the Diana memorial as well as new documentaries about the late princess, have royal watchers thinking more about some of the emotional traumas they share — namely the untimely death of their mother. Harry and William may not be in the best place at the moment, but when they do come together or give joint statements, it's usually when speaking about their mom. They have both said how deeply they still feel her loss, and these emotional statements never fail to be touching to everyone who remembers the day of Diana's funeral. And it seems like Beckinsale identifies with the princes more than most. Here's what she had to say.
Kate Beckinsale understands the princes' feelings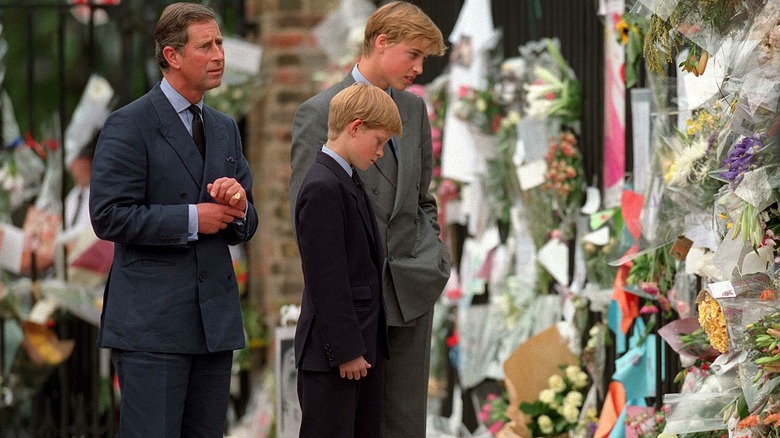 Anwar Hussein/Getty Images
On Dax Shepard's "Armchair Expert" podcast, Kate Beckinsale explained how losing her own father, the well-known British actor Richard Beckinsale, at a young age while being in the public eye made her particularly empathetic to Prince William and Prince Harry when they lost their mother.
"I remember when their mother died, I was in New York, and seeing them in the context of other people sort of grieving for somebody they didn't know ... I thought, 'Oh my God, I really know what that feels like,'" Beckinsale said (via People). "It was hard at the very, very beginning because it did feel like you were having this very personal, horrible crisis — and so was everybody else, but you didn't know them."
The princes have also said that seeing so many strangers mourn their mother was a strange and uncomfortable experience. In the HBO documentary "Diana, Our Mother" (via Town and Country), Harry said, "It was very, very strange after her death, you know, the sort of outpouring of love and emotion from so many people that had never even met her... And I was thinking to myself, how is it that so many people that never even met this woman, my mother, can be crying and showing more emotion than I actually am feeling?" It seems like Beckinsale is one of few people who can really relate to that feeling.