Inside April Ross's Marriage To Bradley Keenan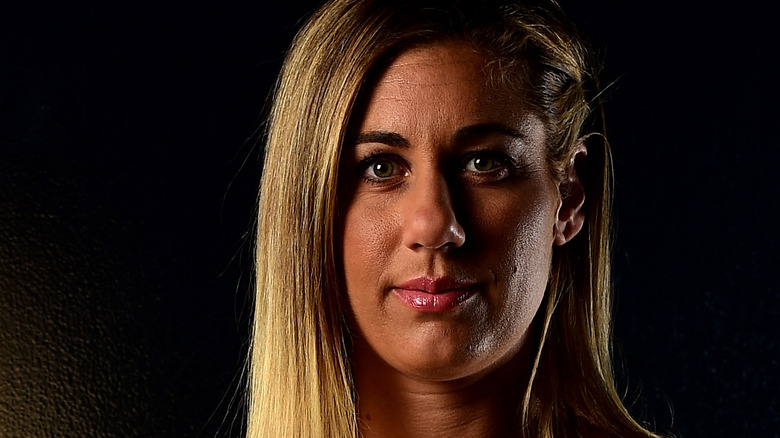 Harry How/Getty Images
Finding good partners who help elevate and complement April Ross's game has been integral to the beach volleyball player's career. After earning a silver medal at the 2012 Olympics with her teammate Jen Kessy, Ross teamed up with Kerri Walsh Jennings, and took home a bronze in the 2016 Olympics, per E!. In preparation for the Tokyo Games, Ross decided to take a risk and found a new partner, Alix Klineman. The two-time Olympic medalist served up the idea while the duo was out for drinks. "We both have, you know, a drink or two ... And she's like, 'By the way, I'm gonna need a partner for the next Olympics.' And she just kind of looks at me," Klineman told E! on July 1. These partnerships have bred titles and a lucrative career for Ross, but she has also maintained a successful off-court partnership.
Ross is married to former pro-volleyball player Bradley Keenan, who was the two-time National Player of the Year while at Pepperdine University, per The Sun Devils. In 2016, Keenan took over beach volleyball coaching duties at Arizona State University. He decided on the ASU gig after consulting with his wife. "[Klineman and I have] talked about it plenty, and we pretty much settled on Colorado or west as far as I could go," he told Flo Volleyball at the time. Keep reading to see how the athletic couple balances their hectic schedules with their marriage.
How Bradley Keenan offers support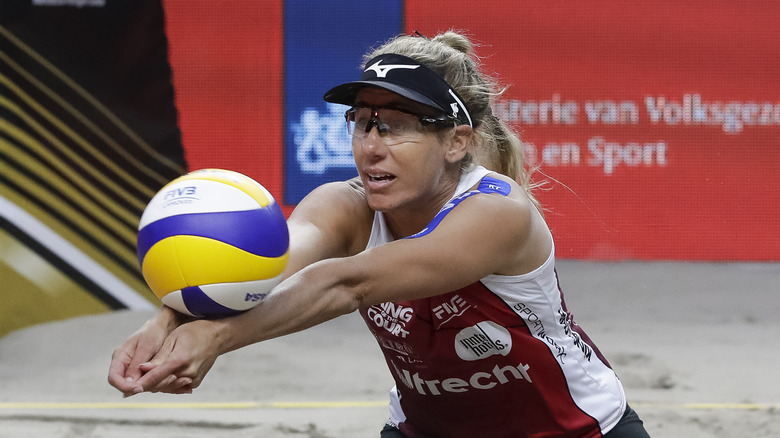 Soccrates Images/Getty Images
April Ross and Bradley Keenan tied the knot in 2010, and the Olympic medalist described it as "one of the funniest nights of my life," per NBC Olympics (via Heavy), as she wound up being thrown in a pool while still wearing her wedding gown! Even though Keenan quit the beach volleyball circuit to focus on coaching, the couple still spends most of their time in the summer apart as Ross travels for tournaments. "It's more important we both pursue our passions and healthier for our relationship than worrying about being together all the time," she told AZ Central in 2016. "It's no problem us being apart as much as we are. I couldn't be married to someone who doesn't understand what I do," Ross added. 
Sometimes the travel means the couple get extra time together. To save money on flights, they drove for ten hours to a tournament in Utah, and found a hotel in a small town to rest for the night, as covered on Ross' blog.
Watching Ross in high-stakes matches may seem stressful to outsiders, but Keenan has the ultimate confidence in his wife's abilities. "I was pretty nervous at the Olympics," he told the OC Register in 2014. "But I don't know. I don't really get nervous when I'm watching her. She always just plays well," Keenan added. Ross appreciates his straightforward feedback, per AZ Central. "He doesn't necessarily sugar coat things, but usually everything he says is right on."