Taylor Armstrong's Daughter Has Grown Up To Be Gorgeous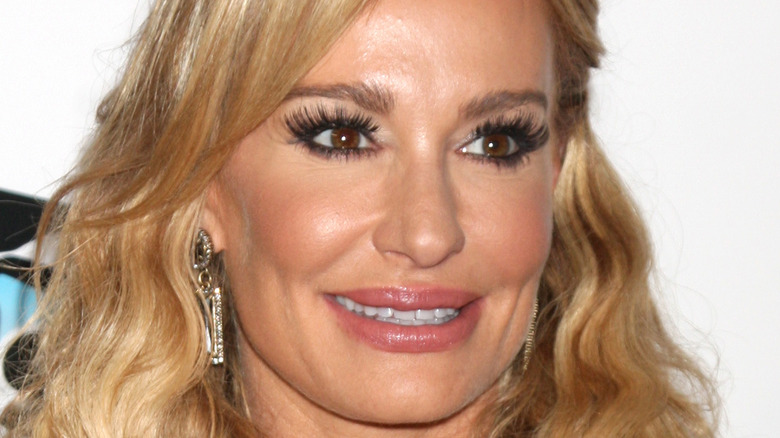 Shutterstock
Bravo fans will already be familiar with the saga of Taylor Armstrong. Taylor appeared on the first three seasons of "Real Housewives of Beverly Hills." In the beginning, Taylor was probably best known for her, shall we say, full lips. However, Taylor's life took a dark turn when her marriage became a topic of national conversation. The fact that Taylor's marriage was the focus of the first three seasons of "RHOBH" isn't surprising, after all that privacy is what you sign away when you sell your soul to Bravo. Yet Taylor's story achieved national attention (far outside the realms of the average "Housewife" fanatic) for its tragic outcome.
In the second season, the ladies of "RHOBH" began asserting that Taylor was being physically abused by her husband. A few short months later, Taylor's husband, Russell Armstrong, committed suicide and the story was picked up by serious news outlets.
Taylor left the show (and Beverly Hills) to focus on finding a healthier life balance for herself and her daughter Kennedy. Kennedy was just a child at the time, but now she's all grown up, and you won't believe what she looks like.
Taylor Armstrong wants better for her daughter
If you tuned into the first three seasons of "Real Housewives of Beverly Hills,', you probably remember Kennedy Armstrong, "RHOBH" alum Taylor Armstrong's daughter, for her lavish rodeo-themed birthday party. By Season 4, Taylor was done with the show and pretty much done with LA. She made occasional appearances as a friend in other seasons but met her current husband, John Bluher, and moved to Colorado. That's pretty much the last anyone heard from Kennedy, but luckily Taylor has remained fairly active on social media.
The last update we got from Taylor about Kennedy came in 2020 when she posted a sweet snap on Twitter to celebrate Kennedy's birthday. The photo (pictured above) proves that Kennedy (right) is looking more and more like her mom every day. "She's a big girl now," Taylor captioned the photo.
Otherwise, Taylor liked to keep Kennedy out of the spotlight. We did get a brief update in 2019 when Taylor appeared on the "Divorce Sucks Podcast with Laura Wier" and said she was working hard to model healthy relationships for Kennedy with the help of her husband. "I hope that now she's seen what a healthy relationship looks like," Taylor said, per Bravo. People who have experienced domestic violence in their home are much more likely to be abusers or be abused, and that's something that I have to make sure that it stops here."
If you or someone you know is dealing with domestic abuse, you can call the National Domestic Violence Hotline at 1−800−799−7233. You can also find more information, resources, and support at their website.