Scott Disick's Net Worth: How Much Is The KUWTK Star Worth?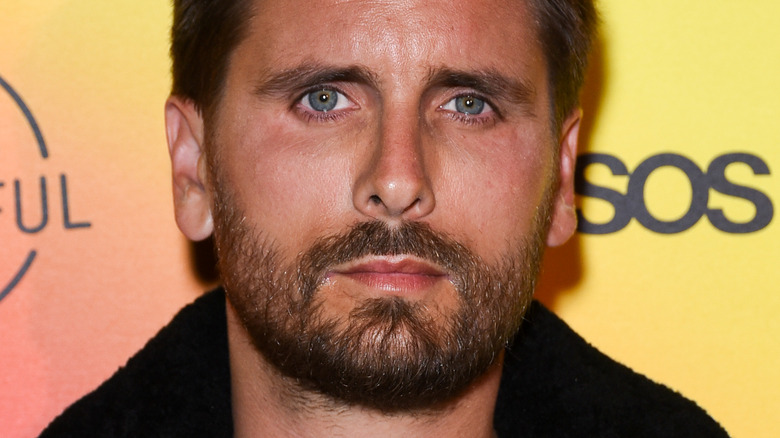 Presley Ann/Getty Images
Scott Disick became famous due to his relationship with Kourtney Kardashian, but he's quickly made a name for himself in the entertainment industry. As fans know, Scott and Kourtney dated from 2006 to 2015 (via Us Magazine) and share three beautiful children — Mason, Penelope, and Reign. He's since moved on in his love life with Amelia Hamlin (before that, there was Sofia Richie), and Kourtney is currently dating Travis Barker. While their love story didn't quite last, there were still plenty of good things that came out of it for Scott.
Unlike some celebrities, Scott isn't part of a rags-to-riches story. Before their deaths, Celebrity Net Worth listed his parent's net worth at $25 million. As many fans know, the couple died within months of one another, which profoundly impacted their only son (via The-Sun). He opened up about the loss on an episode of "Keeping Up With the Kardashians" per Refinery 29. "Losing my parents is not an easy subject for me to talk about," he shared, per the outlet."It puts me in a very vulnerable place, to remember them and think about them." He also noted that around the time his parents died, it was too hard to talk about, but some photos of them brought a smile to his face. "As much as I was dreading looking through some photos because I thought it was going to bring out sad memories, I'm happy that [Uncle] Dave brought them with him," he said.
Here's Scott's net worth today. 
Scott Disick has several steams of income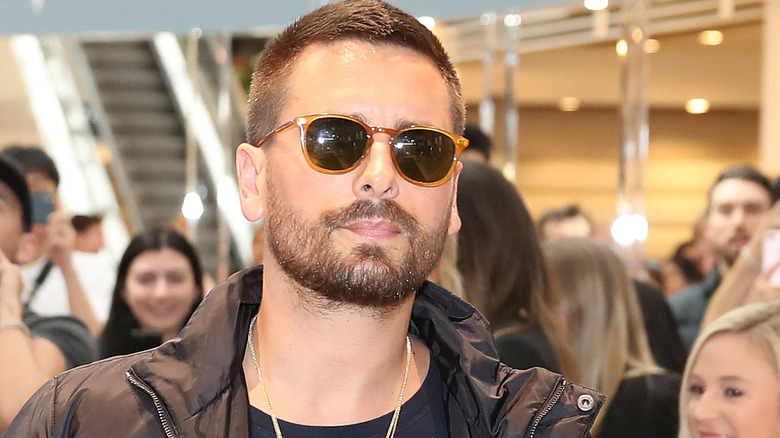 Scott Barbour/Getty Images
Scott Disick may not be one of the wealthiest members of the Kar-Jenner klan, but that doesn't mean that his fortune isn't something to brag about. According to Celebrity Net Worth, the star has accumulated a net worth of $45 million. "The Lord" has plenty of streams of income, including for his appearances on "Keeping Up With the Kardashians." Stylecaster shares that Scott's salary is not publicly known, but since each of the sisters gets around $4.5 million per season, it's safe to say that Scott made off okay. He also regularly promotes one of his other businesses; his clothing company Talentless. The retailer sells sweatshirts for over $100, so it's safe to say that Scott also earns a healthy income from that venture.
According to Realtor, Scott has also flipped houses and had a show titled "Flip it Like Disick." In one particular case, he earned about a 20-25% profit after selling one of the homes he flipped for $5.9 million. Speaking of houses, there's no doubt that Scott lives like a king, excuse us, Lord. In 2019, he listed his Hidden Hills, Calif. home for $13 million, per Observer, after purchasing it for $5.96 million in 2016. In 2020, he and girlfriend Amelia Hamlin were spotted looking at homes in the Los Angeles, Calif. area, including one for $115 million, according to The Daily Mail. Scott didn't end up purchasing anything, but he sure has some expensive taste!