Inside Diana Taurasi's Marriage To Penny Taylor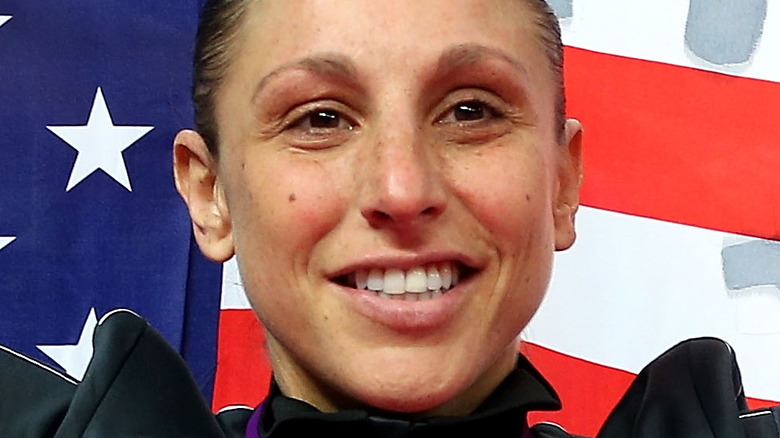 Christian Petersen/Getty Images
Diana Taurasi and Penny Taylor are a basketball power couple, who can boast having six Olympic medals between them. Taurasi helped the U.S. women's national team bring home the gold four times, while Taylor scored two silver medals as a member of the Australian Opals. Years before they got married, they played against each other at the 2004 and 2008 Games.
The Olympic rivals were also teammates who both began playing for the WNBA team the Phoenix Mercury in 2004. Taylor recalled what it was like meeting her future wife for the first time. "You just feel like a part of her family the minute you meet her ... It was just kind of shocking, in a way, to see someone who was that energetic and dynamic," she said of the former UConn star. However, romance didn't bloom right away. One year after joining the Mercury, Taylor married Brazilian volleyball player Rodrigo Rodrigues Gil. The couple divorced after three years of marriage, per The Chicago Tribune. Taurasi's teammate, Sue Bird, recalled discussing her sexuality with Taurasi in the mid-2000s (via ESPN).
Taylor announced that she was retiring in 2016, and Taurasi paid tribute to the 2006 World Championships MVP by calling her "the best teammate" and "one of the best players ever." Their working relationship wasn't over, however, as Taylor was soon named the Mercury's director of player development. The following year, the couple took their romantic relationship public in a big way by announcing that they were married.
Diana Taurasi and Penny Taylor are proud parents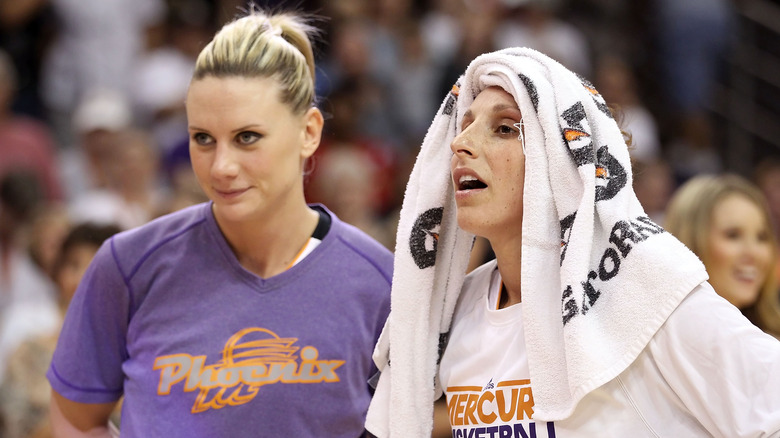 Christian Petersen/Getty Images
Diana Taurasi said that she and Penny Taylor decided to keep their relationship low-key because it was their own "special thing." They also didn't want it to affect their professional careers. "We never kept it secret, we just didn't want that to be an issue ever," Taurasi told The Arizona Republic. "We knew when we walked through those doors, it was time to put work in and be professional." The next day, she proved just how much of a professional she was by cutting her honeymoon short to play for her team.
Taylor later told ESPN that she believes that she helped Taurasi stop being quite so laser-focused on her career by showing her that "there is life away from the court." She also helped her wife start a family without having to take a long break from the game that she loves. In March 2018, Taylor gave birth to their son, whom they named Leo Michael Taurasi-Taylor. "He's just a beautiful little boy," Taurasi told ESPN.
Taylor was named the Phoenix Mercury's assistant coach the following year. Taurasi told Fansided that she and her wife "kept it real business" on the court. However, it wasn't a dynamic they had to navigate for long — Taylor decided to step down in 2020 so that she could focus on being a mom full-time. She and Leo will undoubtedly be cheering Taurasi on as she goes for gold again at the Tokyo Olympics.