Is Nicolas Cage No Longer Playing Joe Exotic?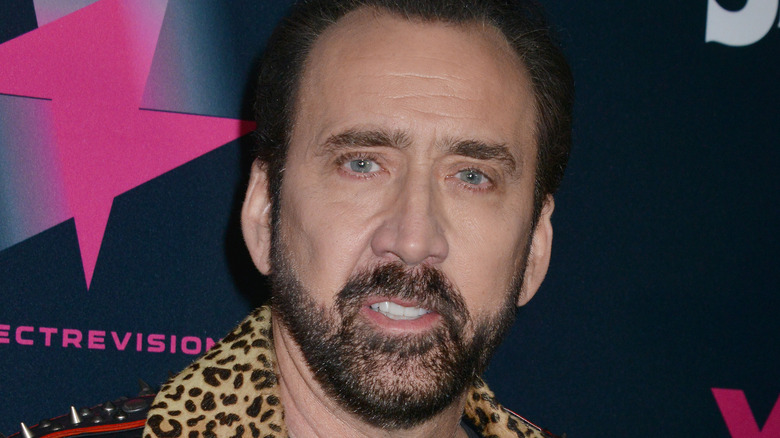 Shutterstock
Joe Exotic shot to fame when Netflix's "Tiger King: Murder, Mayhem, and Madness" became a hit in 2020. The success of "Tiger King" inspired a follow-up series, as well as live-action adaptations, including one starring Nicholas Cage as the mullet-haired zoo owner. The eccentric actor seemed born to play the flamboyant zoo owner. Cage even has his own collection of exotic animals. According to the Los Angeles Times, Cage owned a baby octopus as a pet when he was 22, along with two large aquariums. The Washington Post also reported that in 2010, Cage told David Letterman he once took mushrooms with his cat. The outlet also reported that in 2011, the actor revealed he owned a pet cobra!
It seems that Cage's relationship with animals has gone a bit better than Joe's. As "Tiger King" fans will recall, Exotic is serving a 22-year prison sentence for a murder plot against his enemy Carole Baskin. The drama made for good TV, though; according to NBC, Nielsen data reported the Netflix series reached "34.3 million unique viewers in the first ten days." So what's going on with Cage's portrayal of Exotic? Keep reading to find out more.
Nicolas Cage's Tiger King has been scrapped by Amazon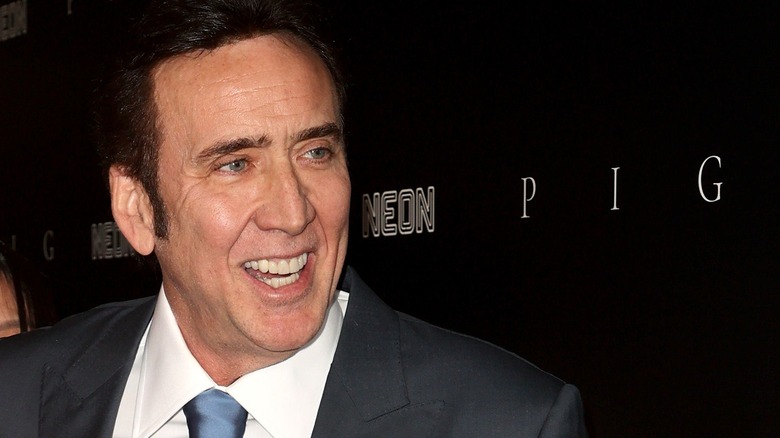 Kevin Winter/Getty Images
Unfortunately for Joe Exotic fans hoping for a live-action treatment of the controversial zookeeper, Nicolas Cage will no longer take on the role of the Tiger King. The actor revealed he wouldn't play the mullet-haired Oklahoma zookeeper because Amazon scrapped the project. "I read two excellent scripts," Cage told Variety, "but I think Amazon ultimately felt that it was material that had become past tense because it took so long for it come together." The Oscar-winning actor continued, "They felt at one point that it was lightning in a bottle, but that point has since faded into the distance and it's no longer relevant." 
Variety did have good news for fans of the "Leaving Las Vegas" actor: Cage has a new movie opening on July 16, "Pig." The outlet also reported that Cage would play himself in the upcoming film "The Unbearable Weight of Massive Talent." The film follows the story of Cage, "a cash-strapped actor who agrees to make a paid appearance at a billionaire super fan's birthday party as part of an elaborate CIA sting operation." There's also some good news for "Tiger King" fans: per TheWrap, the Peacock series "Joe Exotic," starring Kate McKinnon as Carole Baskin, is still moving forward.