Sarah Ferguson Opens Up About What Her Life Is Really Like Today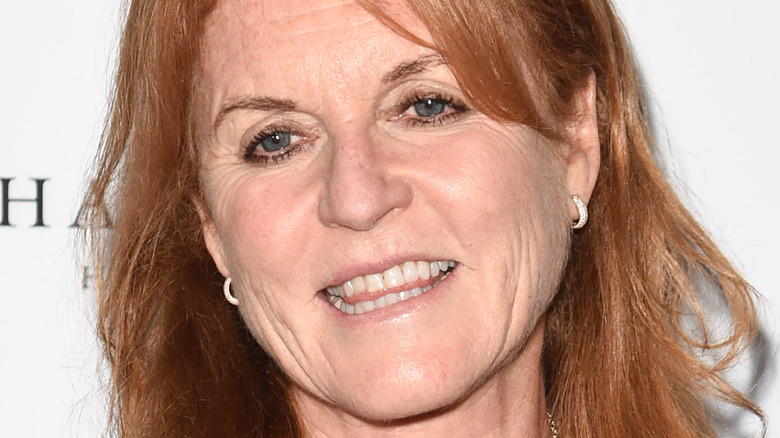 Shutterstock
Sarah Ferguson, the Duchess of York, has been in the public spotlight ever since she began dating Prince Andrew, the son of Queen Elizabeth II. Sarah and Andrew wed in a ceremony at Westminster Abbey in July 1986, according to Town & Country, which only sparked more interest in the woman who had married into the British royal family. Over the years, they welcomed Princess Beatrice and Princess Eugenie into the world before separating in 1992 and revealing that they were divorcing in 1996.
Granted, following Sarah and Andrew's split, the two have stayed friends, with the duchess herself saying in 2016 (via T&C), "We've never really left each other." Even Eugenie explained, "They are the best divorced couple I know." That may be the case, however, Sarah is much more than just the former wife of a royal. That's why she's now opening up about what her life is really like today and what led her to discover more about who she actually is.
Sarah Ferguson is focusing on someone special in her life: herself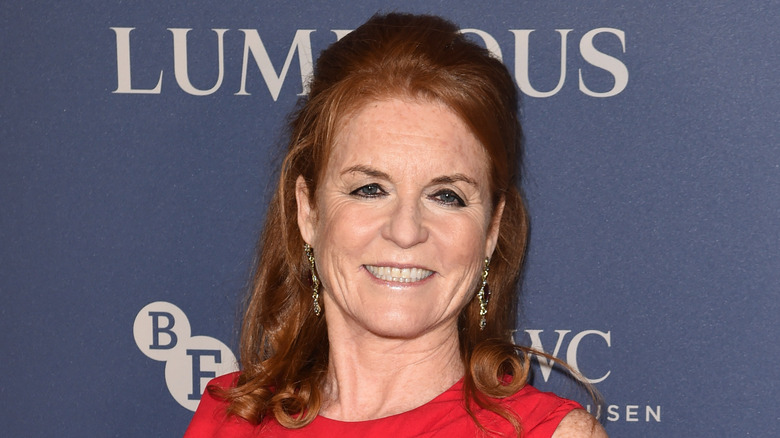 Shutterstock
Sarah Ferguson may be the Duchess of York, however, she explained that those two parts of who she is are like two separate identities. The third is "Fergie," which is the famous nickname that's often been used by the press and public alike to refer to the royal. While she's had to manage all three, now she's more focused on herself as she truly is. "It's like I've gotten out of my own way," the royal to People. "I've really become Sarah. The Duchess is there. Good old Fergie's there too. But Sarah is authentically present."
So, what's making Sarah feel so much like herself these days? She explained that while writing her fictional romance novel, "Her Heart for a Compass," she discovered something she might not have expected while delving into the inspiration for the story, her ancestor, Lady Margaret Montagu Douglas Scott. "In researching her, I found out more about my own DNA, and I found that resilience and courage and sense of hope and optimism," Sarah said. Also noting that she needs "to be aware that trying to be perfect is no longer necessary," she pointed out "that actually being Sarah is just enough."