How Much Is Diana Taurasi Actually Worth?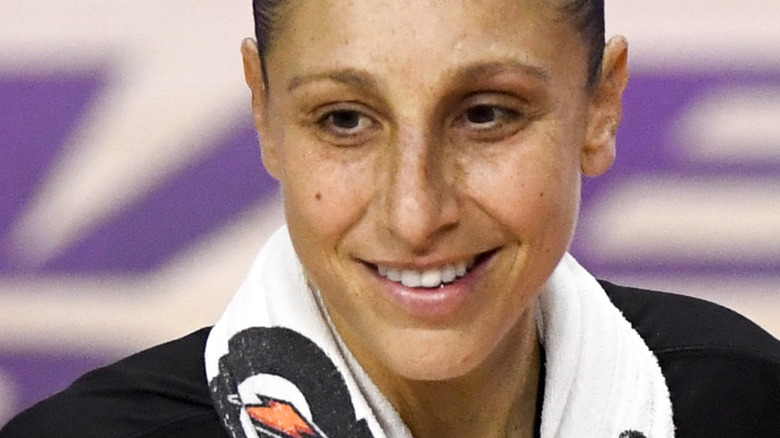 Douglas P. Defelice/Getty Images
Before Diana Taurasi was an Olympic athlete, she grew up in Chino, California to immigrant parents, according to the New York Times. Her parents moved to the United States three years before she was born and Taurasi and her sister spoke Spanish at home. It seems like her parents' journey inspired Taurasi to become the powerhouse athlete she is today.
"Did they love everything America had to offer? Were they like, 'Oh my god, it's the American dream'? No," she said. "But you know what? They went to a different country. They respected it." Taurasi's basketball talents caught the attention of coaches before she turned 12 and she later racked up plenty of accolades during her time at the University of Connecticut, per a February 2004 New Yorker report. Her coach Geno Auriemma seemed in awe of her talent, telling Sports Illustrated in May 2020: "Dee, her whole life was wrapped around the game."
It's clear Taurasi shot her way to success, but does her bank account reflect that? Keep reading to see how much she's really worth.
Diana Taurasi works hard for her money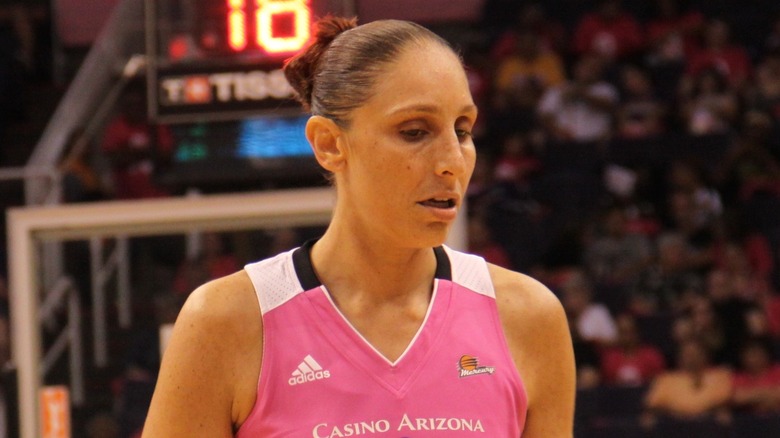 Shutterstock
Diana Taurasi is worth an estimated $1.5 million, per Celebrity Net Worth.
Although she was drafted by the Phoenix Mercury in 2004, she later went overseas to Russia to make more money. According to ESPN W, WNBA players make an average salary of $76,500 for five months of play. Taurisi plays for the Russian team U.M.M.C. Yekaterinburg, per The New York Times. She called her new home "the world of extremes." "You have the Hyatt, and then you have the Industrial Revolution over there," she said. "You have all this money, and then you have the setup every Sunday in our gym parking lot." Despite the conditions, Taurisi reportedly has an interpreter, a driver at her own disposal, and a "rent-free two bedroom apartment." She reportedly makes around $1.5 million each season, while she could not earn more than $109,500 in the WNBA.
Taurisi says financial reasons motivated her to sit out during the 2015 WNBA season. "My agent said it would be financially irresponsible not to do it. Why shouldn't I try to make the most money I can?" she said. In April 2020, she emphasized the impact of a larger salary: "When you get paid a lot of money, it's f***ing different. Overseas, you've got to f***ing ball out." She might own a team during retirement: "Sometimes you invest in things that don't make money yet, but you want to make them better."