How Much Is Grace McCallum Actually Worth?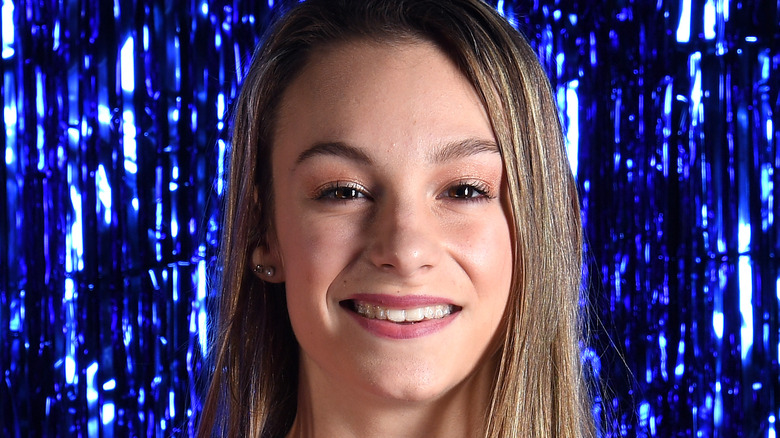 Harry How/Getty Images
The U.S. Women's Olympic Gymnastics team had two new members join the team for the Tokyo Games. Suni Lee, Jordan Chiles, Jade Carey, and fan-favorite Simone Biles made up the squad along with newcomers McKayla Skinner and Grace McCallum, per TIME. The Olympic trials that led up to making the team were a nerve-racking experience for McCallum, who was able to rely on her training to come through in the clutch. "You just have to trust yourself and trust your gymnastics and that you know what you're doing," she told NBC's Hoda Kotb who interviewed the six team members after the trials (via TODAY). As McCallum awaited news, the gymnast felt the fate of her entire career was in the balance. "I was like, 'in the next couple of minutes I will know if my dreams come true or my dreams are shattered,'" she told KARE11.
McCallum faced immense adversity in the months leading up to the Olympic trials. In January, she fractured her hand and the injury required surgery. "I kind of thought my Olympic dreams went down the drain right then," she told KARE11. The Minnesotan continued training on a treadmill as her hand healed. "I really had to be patient with myself and trust that everything would work out," McCallum added. Her perseverance paid dividends and making the Olympic team offered her an opportunity at cashing in on a sizable payday.
How gymnasts can make a fortune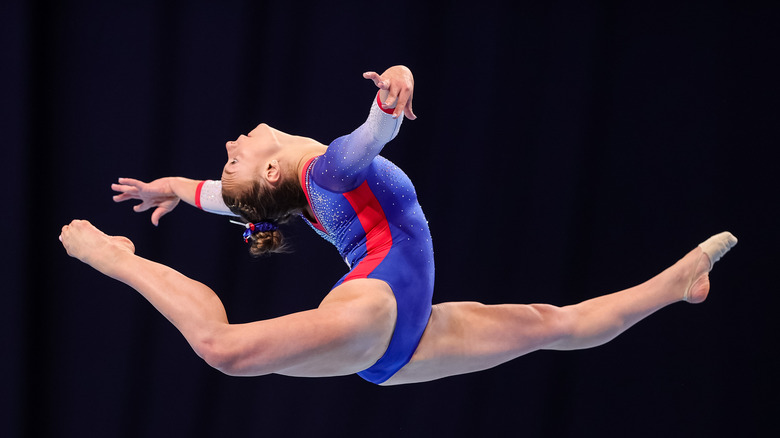 Carmen Mandato/Getty Images
This year's Olympics were not the first time Grace McCallum entered the world stage in gymnastics. She took home gold medals with the U.S. Women's team in the World Championships in both 2018 and 2019, per USA Gym. McCallum has not let success at the highest level alter her work ethic or outlook. "It hasn't really changed. I am still the same Grace," she told Inside Gymnastics Magazine in 2019 after taking home the gold. "I have lots of goals that I want to achieve, so I just keep working hard in the gym every day."
McCallum, a student at the University of Utah, benefitted from a rule change to how NCAA athletes can earn money. Just prior to the Tokyo Games, the NCAA altered the rules for student-athletes to profit from their name, image, and likeness without jeopardizing their scholarship or playing eligibility, per The Weirton Daily Times. In 2018, the U.S. paid Olympic athletes $37,500 for a gold medal, $22,500 for silver, and $15,000 for bronze, via AS. While these numbers are nothing to scoff at, the real money comes from sponsorships. The U.S. Women's Gymnastics team struck a deal with GK Elite for the Tokyo Games that was estimated to give the brand $7 million to $9.5 million worth of exposure, per Morning Consult. 
McCallum's personal net worth was valued around $700,000 (per Exact Net Worth) prior to the Olympics, and she could possibly see that figure grow exponentially!