Are Ree Drummond And Trisha Yearwood Friends?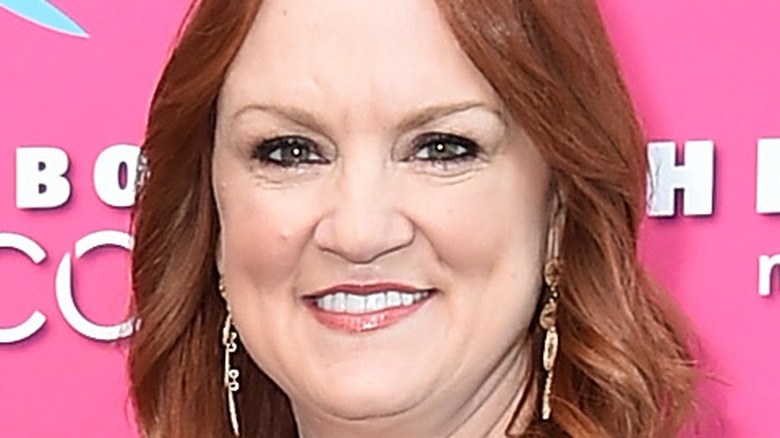 Michael Loccisano/Getty Images
Food Network stars Trisha Yearwood and Ree Drummond have a lot in common, and they have crossed paths on the network more than once. Plenty of fans have wondered if they are personal friends with one another, given their many similarities.
While Yearwood is known by many of her fans as a country singing superstar, she's proven she is a fabulous cook as well. Food Network announced her new show back in 2012. Yearwood had released two cookbooks already, and the network was thrilled to tease the upcoming series. At the time, it was unnamed and consisted of a six-episode order, but it quickly became a major staple on Food Network. Yearwood told SheKnows she was initially resistant to do the show, and she told CBS News if she had to pick only music or cooking, it would "absolutely" be music as it "feeds my soul."
Drummond likely never envisioned becoming a cookbook and Food Network star. Forbes noted she casually started her Pioneer Woman blog in 2006 and it quickly became a hit. She added cooking tutorials as the site grew and in 2011, she debuted "The Pioneer Woman" on the Food Network. Her empire has grown year after year, and she admitted, "There is no way I could have planned any of this." She added, however, "I'm glad I did. It's been a great adventure, one I could never imagine." Has that adventure included a friendship with Yearwood? Read on to find out.
A surprise meeting prompted a lasting connection
After Trisha Yearwood married Garth Brooks in December 2005, they moved to Oklahoma (per The Daily Mail). As Ree Drummond detailed on The Pioneer Woman, her home in Oklahoma wasn't far away from Yearwood's. Despite that, they hadn't met until Drummond filmed a Thanksgiving "Throwdown with Bobby Flay" competition.
Drummond recalled being "totally surprised and excited" when Yearwood was brought out as a "Throwdown" judge. "I'd never met her in my life and was therefore very starstruck and didn't really care who won the Throwdown at that point because my day was officially complete," Drummond explained. Yearwood was "gracious enough" to visit after filming at the Lodge on the ranch, and Drummond was left horrified to learn Yearwood had been in her messy home. Drummond cringed knowing Yearwood saw the condition of the home. There had even been a pair of her son's "boxer shorts laying inside-out right by the door." Luckily, Yearwood seemingly wasn't fazed.
In October 2014, Drummond appeared on Yearwood's show. She teased on Instagram it was "so much fun, food and laughter," and Yearwood tweeted a snapshot together and added an "xoxo" to the post. They were together again for an episode of "The Kitchen" and Drummond wrote in her book "Frontier Follies" she was once mistaken for Yearwood at her daughter's volleyball competition (via CheatSheet). Drummond and Yearwood clearly clicked and developed a friendly, supportive rapport with one another, surely to the delight of their many fans.