How Much Is Carmen Electra Actually Worth?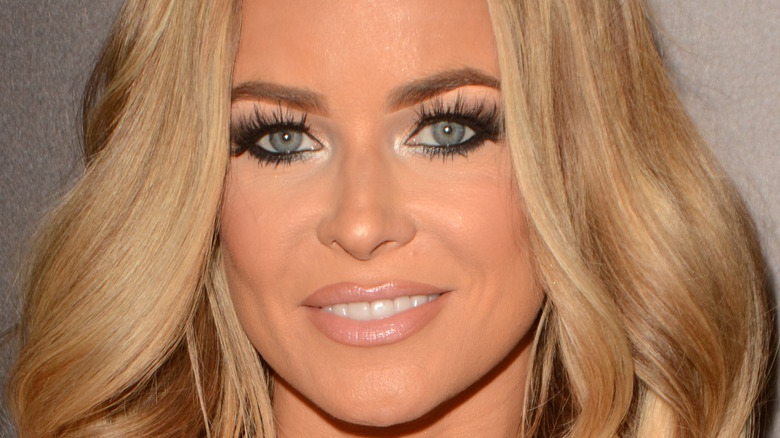 Shutterstock
Carmen Electra is one of the most recognizable figures in Hollywood. The model, actor, and singer — born Tara Leigh Patrick — first rose to fame thanks to her connection to Prince, who produced her self-titled debut album in 1993 (per Billboard). In fact, he's the one who convinced her to change her name. From there, Electra gained more popularity after posing for "Playboy" — a job that reportedly earned her a whopping $500,000, per Celebrity Net Worth.
She then landed a role on the popular show "Baywatch" in the late '90s which introduced her to a number of new opportunities. She appeared in movies like "Scary Movie," "My Boss's Daughter," "Starsky & Hutch," and "Cheaper by the Dozen 2," as well as the TV series "Summerland." On top of that, Electra also starred in her very own TV documentary called "Carmen and Dave: An MTV Love Story" in 2003 while she was married to guitarist Dave Navarro. And no one can forget when she was the host of MTV's "Spring Break."
It's safe to say that at the height of her career, Electra was earning the big bucks, which helped her accumulate a very impressive net worth. Keep scrolling to find out just how much the former Playboy Playmate is actually worth — and how some of her money was lost in a bad deal.
Carmen Electra lost hundreds of thousands on her Hollywood Hills home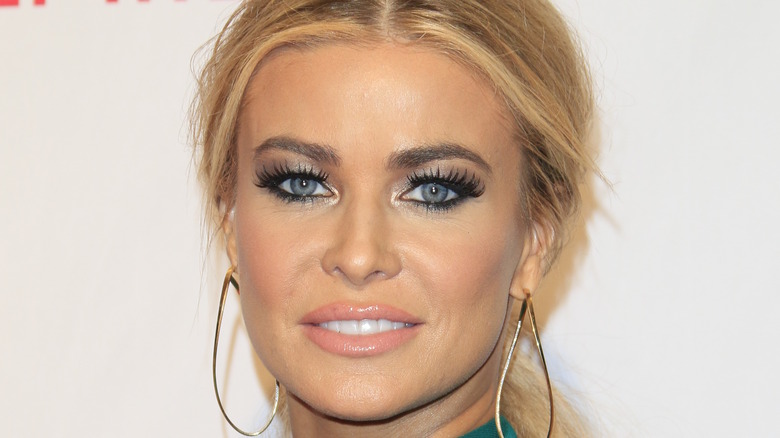 Shutterstock
It seems like Carmen Electra used a lot of her fortune to buy fancy mansions in California, as Celebrity Net Worth reports she purchased a home in Beverly Hills in 2002 for $1.35 million. She lived there for over 10 years before buying another mansion in Hollywood Hills in 2014 for $2.7 million. Unfortunately, it was a bad deal, as she ended up putting the house for sale less than a year later and received $335,000 less than what she paid for (per the Los Angeles Times).
Despite losing money on her house, Electra likely made some of it back after launching her line of skincare products called Gogo in November 2020. The brand, which was inspired by Prince, is named after her single "Go-Go Dancer" off her 1993 self-titled debut album (per Fashion Magazine). According to the company's official website, Gogo is based on a three-step routine — Glow, Awaken and Nourish — and is available to purchase now for $149.95. The model, actor, and singer said the goal of her beauty line is "so that every person, no matter how busy their lifestyle, can have flawless skin."
In 2021, Electra is worth an estimated $8 million, according to Celebrity Net Worth.