What Felicia Culotta Posted After Britney Spears' Court Appearance
Shutterstock
When she first started out in her career, Britney Spears was extremely close to a woman named Felicia Culotta. Known formally as Spears' former assistant, Culotta had been a huge supporter and friend to the pop star during some of the most successful years of her life. Lovingly known as "Fe," Culotta has been featured in photos and videos, as well as various documentaries, right next to Spears. "I don't know that I ever really had any definition on what I was supposed to do with Britney. For a long time, they called me her chaperone and then at one point they wanted to call me her partner and we didn't think that sounded right. I definitely wasn't her mother or her big sister, so we settled on assistant," Culotta said in the "Framing Britney Spears" documentary, according to Us Weekly.
Culotta was Spears' right-hand woman up until 2008 — when the conservatorship was put into place. "When I went back, it was a different business management and her dad was involved. They did not hire me," she said in the documentary (via Us Weekly). It is believed that because of this, Spears and Culotta grew apart.
Culotta has followed Spears' conservatorship case over the years, and seems to want the absolute best for the pop star — her former friend. Following Spears' latest court appearance on July 14, Culotta took to Instagram to share an interesting quote — and fans are convinced it's about Spears. Keep reading to find out more.
Felicia Culotta has expressed her support of Britney Spears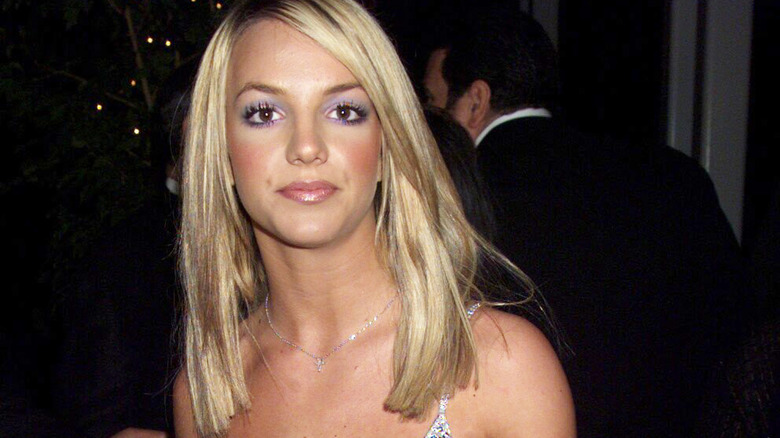 Dave Hogan/Getty Images
Britney Spears made a virtual appearance in court on July 14 — her second time this year. While speaking with Judge Brenda Penny, Spears got emotional. "I'm here to get rid of my dad and charge him with conservatorship abuse," Spears told Judge Penny, according to NBC News. Thankfully, Spears was able to hang up the phone with a victory; Judge Penny granted her the right to hire her own lawyer. 
In the days that followed, several people close (or who were once close) to Spears posted various things on social media. One of those posts came from Felicia Culotta. "Speak the truth even if your voice shakes," Culotta's Instagram post read. Fans immediately took to the comments section to share their support and show Culotta some major love. "We Love you so much," one Instagram user wrote. "I hope y'all are reunited. Your soul connection has always been so clear to me! She gets her kindness from you 100%," added another Instagram user. "And so she did, and I know you are proud," a third Instagram user commented.
In the "Framing Britney Spears" documentary, Culotta expressed her concerns about Spears' situation, and said that she "doesn't understand" why someone "capable of so much" is under a conservatorship, according to Us Weekly.