What We Know About Julia Roberts' Daughter, Hazel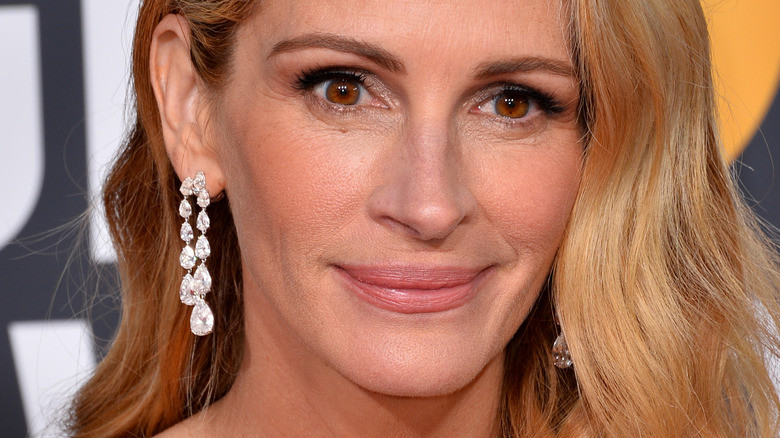 Shutterstock
Julia Roberts is one of Hollywood's biggest stars, but when she's not on the red carpet, she's a mom to Hazel, Phinnaeus, and Henry.
Julia Roberts and her husband Daniel Moder married in July 2002 and welcomed twins Phinnaeus and Hazel in 2004, per People. They later welcomed son Henry in 2007, but when the twins were born, the couple reportedly moved to New Mexico to keep their young children away from Hollywood. She told Oprah Winfrey (via Hello!) how much she loves their ranch: "It's peaceful, and it's a relief. I always say you can't be in a bad mood here. I don't know if it's New Mexico or just the mountains, but you can't be silly in a negative way." In addition to the New Mexico ranch, the couple apparently owns two homes in Malibu, a house in Hawaii, three Manhattan apartments, and a place in San Francisco. It seems like you can't go wrong if you need a change of scenery!
It appears Roberts does her best to shield her kids from the tabloids, as she told Oprah Winfrey for Harper's Bazaar in October 2018, "Sometimes we are in the grocery store and I won't even know something is out, but we'll see a tabloid and we'll all be standing there like, 'Oh, that's uncomfortable.'" Her kids are older now, and her daughter Hazel is making headlines of her own. Keep reading for more details.
Julia Roberts' daughter makes her red carpet debut at the Cannes Film Festival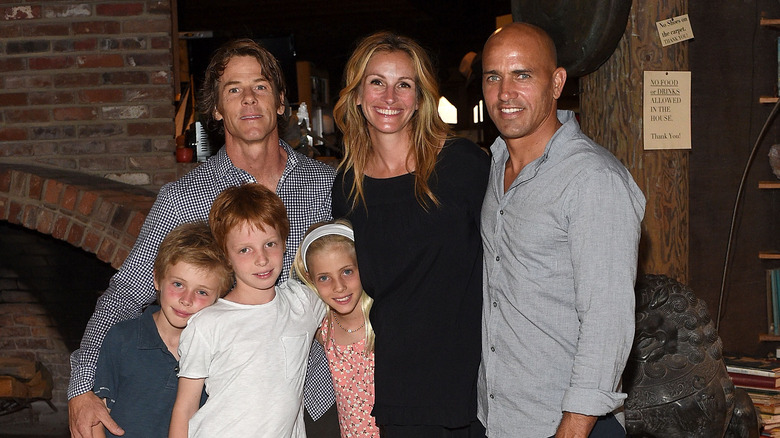 Stefanie Keenan/Getty Images
Julia Roberts' daughter Hazel Moder stepped onto the red carpet with her father Daniel Moder for the very first time at the Cannes Film Festival on July 10, according to the Daily Mail. Daniel is director of photography for Sean Penn's "Flag Day" film, but all eyes were on Hazel. She wore a yellow dress, black shoes and a gold necklace, topping off her look with a casual ponytail. It's obvious she took style notes from her mom! Roberts doesn't share many photos of her kids on social media, so Hazel stepping out for the first time feels like a big treat for fans.
Roberts celebrated her 19th wedding anniversary on Instagram, but other than that, the family seems to stay out of the spotlight. Roberts jokes that she learns new things from her kids, like how to use Instagram, but shared that they don't even seem to know how famous she is. "When they were starting to figure it out, it was like, 'You're famous?'" Roberts told Oprah Winfrey for Harper's Bazaar in October 2018. "And I said, 'I think a lot of people might have seen the movie that I'm in or might know who I am.' Maybe an hour goes by. 'Are you more famous than Taylor Swift?'" Maybe after her red carpet debut, Hazel has a bit more of an idea.