The Truth About Shawn Johnson's Eating Disorder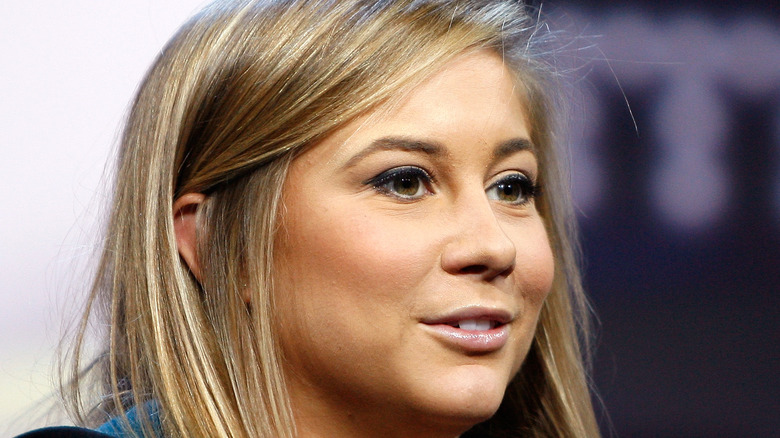 Mike Lawrie/Getty Images
Shawn Johnson has achieved a lot in her short life. Not only is she a decorated Olympian with four Olympic medals (including a gold), but she's a proud mother and wife. But though her life has featured many highs, the American gymnast has also experienced some lows, as she's dealt with an eating disorder. She been very candid about her struggles in the past, and now she's shed some new light about what was really going on at the 2008 Olympic Games.
While appearing on the "Dinner Party with Jeremy Fall" podcast July 15, she said: "In one sense, I was so healthy. I think I was more mature and I had a better group of people around me to deal with everything that I was going through." However, Johnson noted that U.S. Gymnastics not having nutritionists and psychologists around when she was young led to an unhealthy relationship with food. The athlete also said she convinced herself that being thin equaled better results. 
"For me as a kid, having this thought of, 'Maybe if I looked thinner, these judges might like my performance better' ... I didn't know how to get that result in a healthy way, except for, 'If I eat less, I'll lose weight,'" she recalled. "... And because of that, I developed that eating disorder."
Scroll ahead to learn more about Johnson's eating disorder, including her "dark spiral" and struggles with substance abuse.
Shawn Johnson felt like she had no control over her own brain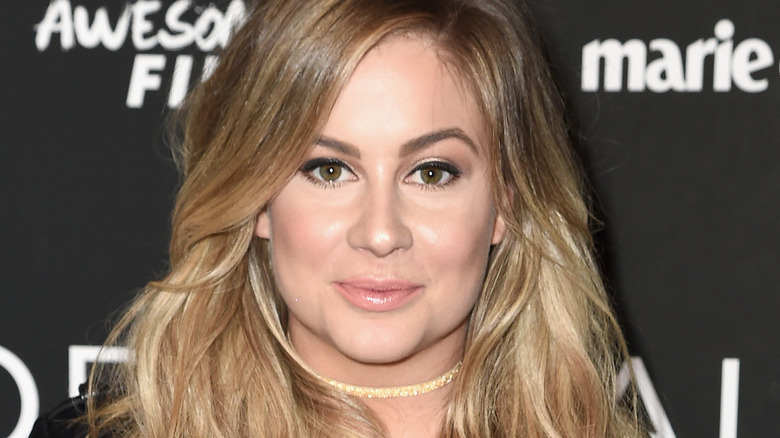 Nicholas Hunt/Getty Images
During the candid interview, Shawn Johnson explained that she struggled with her self-worth and felt that being thin would make people respect her more — both professionally and on a personal level. "When I started to starve myself and jeopardize my performance, but still win a gold medal, that is probably one of the worst things that could have happened, because that told me it was worth it," she said. "And so when it came to boyfriends, when it came to 'Dancing With the Stars,' when it came to a photo shoot, if I starved myself, I would get the respect of whoever it was that I was dealing with."
It got so bad that at one point the Olympian lost control. "I felt like someone had invaded my mind, and was literally thinking for me. And it was this active effort I would have to put forward every single day to kind of battle that voice," she said. "And when you get tired, you can't battle it any longer, and it's like, 'I need a binge, I need a purge, I need to not eat, I need to eat so much,' and I would just spiral so much that you lose control as a human."
Shawn Johnson revealed what fueled her eating disorder
Shawn Johnson has previously opened up about her eating disorder, admitting that if she could not maintain perfection, she would go to "any and all costs to achieve it." This led to substance abuse issues after she began taking pills she could look like she did at the Olympics. She said she went through a "dark kind of spiral" that also included fad dieting, she explained, because she did not know how to eat and work out like a "normal person."
Johnson explained via YouTube, "In my mind, everybody praised me for what I did at the Olympics. They praised who I was as a human being when I was there. In my mind, if I could look like that, not necessarily compete or do gymnastics, but if I could be that person again, then the world would say that I was enough and I was accepted, which didn't make any sense." The athlete added, "There was nothing in my life that was healthy."
Thankfully, she was able to find out way out of the dark spiral — and now, she's grateful to have gone through it. "Having gotten clean from the medications and the prescriptions and just the obsessiveness, I wouldn't change anything for the world," Johnson said, adding that she "loves" that she went through it, because it made her a stronger person.
If you are struggling with an eating disorder, or know someone who is, help is available. Visit the National Eating Disorders Association website or contact NEDA's Live Helpline at 1-800-931-2237. You can also receive 24/7 Crisis Support via text (send NEDA to 741-741).