The Truth About DaBaby & DaniLeigh's Relationship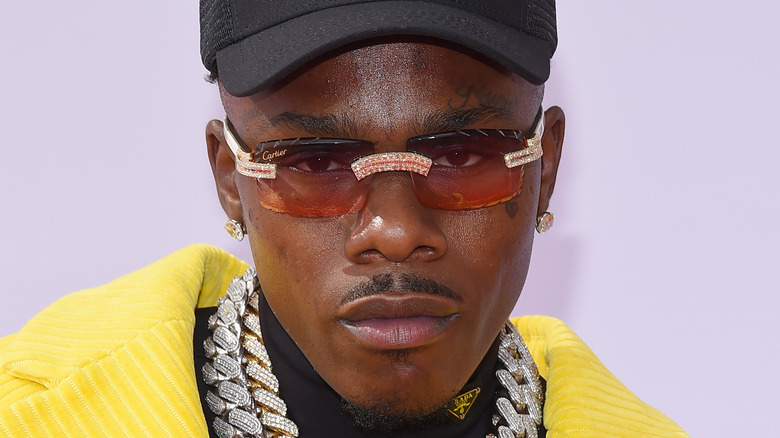 Shutterstock
He's a superstar rapper whose songs have been burning up the charts. She's a singer, actor, and dancer who has hung around rap's royalty for the longest time. Together, DaBaby and DaniLeigh make quite the couple — that is, if they're really a couple in the first place. 
Fans of the North Carolina native rapper (real name: Jonathan Kirk) know that he's had an on-again, off-again relationship with his child's mother, MeMe, since before he was even famous. Though MeMe has two children with the rapper, she takes the time out of her busy day to beef with DaniLeigh (real name Danielle Leigh Curiel) on Twitter. According to social media screenshots obtained by The Shade Room, their last public beef was in 2020. MeMe called DaniLeigh "obsessed" with her, and labeled her a "weirdo." DaniLeigh, for her part, returned the favor by calling MeMe "bored" with her life. 
But now, if the rumors about DaniLeigh are to be believed, they are about to spend a lot of time together. So what's the real story behind the relationship between DaBaby and DaniLeigh? Here's the latest news.
DaniLeigh finally confirmed she's pregnant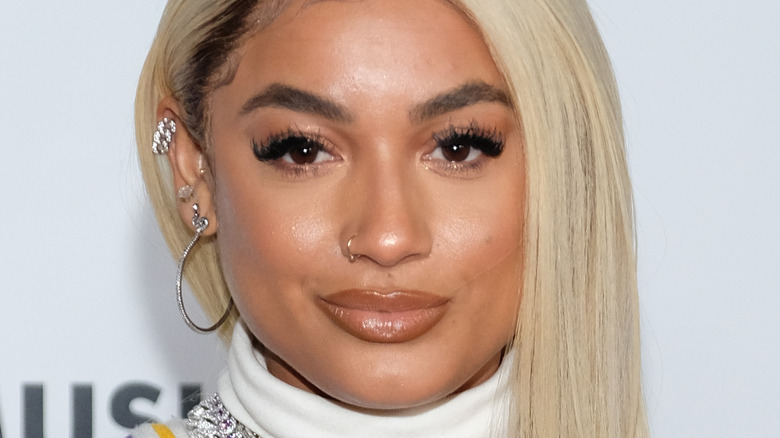 Sarah Morris/Getty Images
Although neither one has come out and publicly declared the paternity, DaniLeigh confirmed she was pregnant on her Instagram page. The model posted a photo of herself on July 16 with her exposed belly, and wrote, "as you grow, so does my love, discipline, and focus."
At the time of this writing, DaBaby is speculated to be the father of DaniLeigh's impending child. According to Complex, though the couple officially called it quits in February, there was some speculation that they quietly got back together less than a month later when they were seen in the same Instagram video. Not long after that, Dani Leigh was spotted sporting a baby bump in Wal-Mart.
DaBaby hasn't publicly commented on the DaniLeigh situation, and DaniLeigh hasn't confirmed who the father of her child is. Whatever the real truth, congratulations are in order!