The Truth About Britney Spears' Marriage To Jason Alexander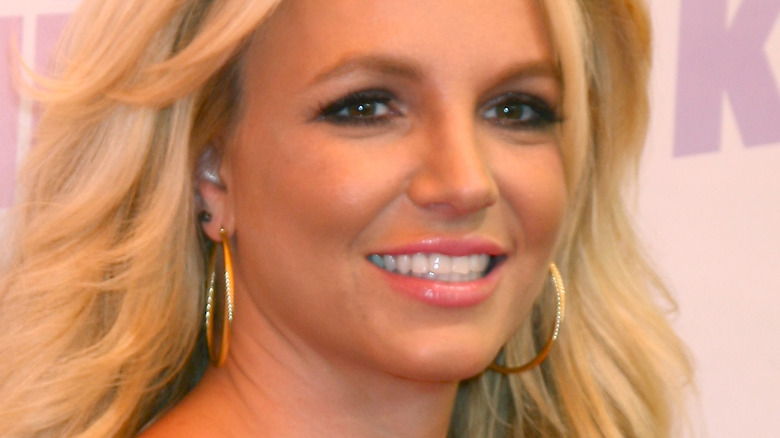 Shutterstock
It seems like a lifetime ago that the breaking news of the moment was that Britney Spears had married her childhood friend Jason Alexander in a 4 a.m. spontaneous wedding ceremony in Las Vegas. They were in Las Vegas for New Year's Eve, and four hours after 2003 became 2004, Spears and Alexander became husband and wife, per Today.
Just 55 hours later, that marriage was annulled and Alexander remarked said on Access Hollywood (per Today), "It was just crazy, man. And we were just looking at each other and said, 'Let's do something wild, crazy. Let's go get married, just for the hell of it."'
Alexander said that when he and Spears told her mother and managers, "everyone went crazy because there was no prenup." An annulment was filed and the paperwork stated that Spears "lacked understanding of her actions, to the extent that she was incapable of agreeing to the marriage," per ABC News. Now, Alexander is revealing what we've all wanted to know for 16 years: what really went down in those 55 hours. Keep reading for all the juicy details!
Jason Alexander said he was forced into annulling his marriage to Britney Spears
Shutterstock
Jason Alexander recently appeared on the podcast "Toxic: The Britney Spears Story" and claimed that Britney Spears' team tricked him into the annulment. "They told me if I would sign the contracts — the annulment — they would let me and Britney continue our relationship, and if we felt the same way in six months they would give us a proper marriage," he said (via ET Canada). "So I had no reason to believe otherwise. I thought that's what the truth was."
He went on to say, "So we were talking every day and I still believed the story I was told, that they were going to let us continue to talk, and then we would have this marriage, right, in the future if we felt the same way." His attorneys told him he had 30 days to contest the annulment, or it would become permanent. On the 31st day, he said, he tried Spears' phone number, only to find out it had been disconnected. "I'm like, 'F*** they got me! Motherf***ers!' So that was it," he said.
In June 2021, Alexander gave a statement to @FreeBritneyLive on Twitter (via The Sun), saying, "Even back in the day we all saw signs of Jamie's greed. He had his daughter on a tight chain then just like he does now ... Her testimony doesn't even begin to scratch the surface of everything she's had to endure ..."