How Has Prince Harry Really Changed His Ways Of Traveling Since Moving To LA?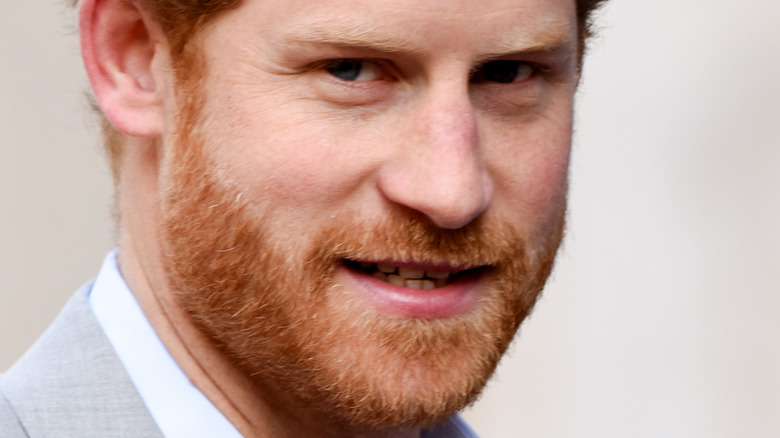 Shutterstock
Prince Harry is no longer living his life as a senior member of the royal family, and hasn't been for well over a year. As he adjusts to living his life as a mere celebrity living in Montecito, California, it seems that he's been making some adjustments to the way that he travels. For example, Harry made headlines in January 2020 when he flew commercial from London to Canada. According to TMZ, Harry "looked more like a regular dude" when he stepped off a WestJet flight in Vancouver. Just a few months prior, Harry traveled by private jet — which he received a great deal of criticism for, and ended up having to defend himself for it. "Occasionally there needs to be an opportunity based on a unique circumstance to ensure that my family are safe. It's generally as simple as that," he said during a presentation in Amsterdam, according to TMZ.
Harry took two trips to London in 2021 — one for Prince Philip's funeral in April, and the other for his mother's statue unveiling in July — and flew commercial both times, according to the Daily Mail. Harry may not have flown economy, however. A source told the Daily Mail that on his most recent flight back to London, she saw a man in sweats sitting in first class, though she wasn't 100% sure it was him.
Air travel aside, Harry may also have changed his ways of traveling since moving to the U.S. Read on for more.
Prince Harry appears to be using a pricey car service for travel to the airport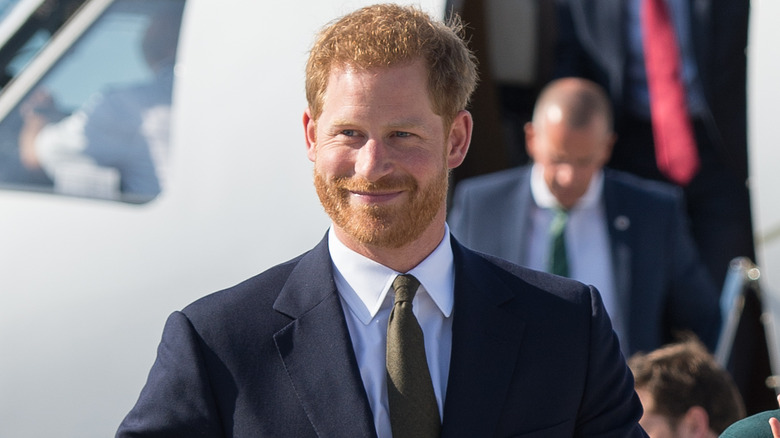 Wpa Pool/Getty Images
On July 17, Charlotte Griffiths published an article in the Daily Mail about Prince Harry's traveling ways, and what he has changed since moving to California. Evidently, the Duke of Sussex has been making use of an exclusive car service to get him to and from Los Angeles International Airport. "I gather Harry has gone full LA-lifestyle by making use of an ultra-exclusive and lavish private airport service called The Private Suite," Griffiths writes. She explained that the service "has been described as 'the most VIP way through the airport'" and is considered "one step up from first class and one step down from using a private jet."
The Private Suite reportedly costs $4,500 per year, and an additional $3,450 per trip, according to the Daily Mail. The service is meant to provide both privacy and security to anyone who pays to use it. "Members...are invited to exit the plane on their own private stairs before any other passenger, then are loaded into the back of their own SUV and driven to a private terminal where they get to collect their luggage and go through passport control in splendid isolation," Griffiths explains. While Harry may be used to the fanfare, this way of travel is a bit more "flashy" according to Griffiths.