What Does Britney Spears Really Think Of Her Dad?
Isaac Brekken/Getty Images
Britney Spears' father, Jamie Spears, has been her conservator since 2008. At the time, Britney Spears was struggling in her personal life, especially with her mental health, and needed someone to step in and help out, according to The New York Times. Over the years, Jamie Spears has been making decisions for his daughter, inclusive of where she performs, when she travels, and where her money goes. And while that may have worked well for a number of years, Britney Spears feels that she no longer needs the assistance. Moreover, she has voiced concerns that her family, namely her father, has taken advantage of the conservatorship over the years, according to her full court transcript from June 23 provided by CNN.
"Ma'am, my dad and anyone involved in the conservatorship and my management who played two roles and punishing me when I said, 'no.' Ma'am, they should be in jail," Britney Spears told Los Angeles Supreme Court Judge Brenda Penny (via CNN). Britney Spears also shared that her father loves "control," and that he relished being in charge. The pop star spoke of one incident in particular when it was decided that she would go to rehab. "I cried on the phone for an hour and he loved every minute of it. The control he had over someone as powerful as me as he loved to control to hurt his own daughter and 100,000%. He loved it," she said.
Keep reading to find out more about what Britney Spears has said about her dad.
Britney Spears wants her dad charged with conservatorship abuse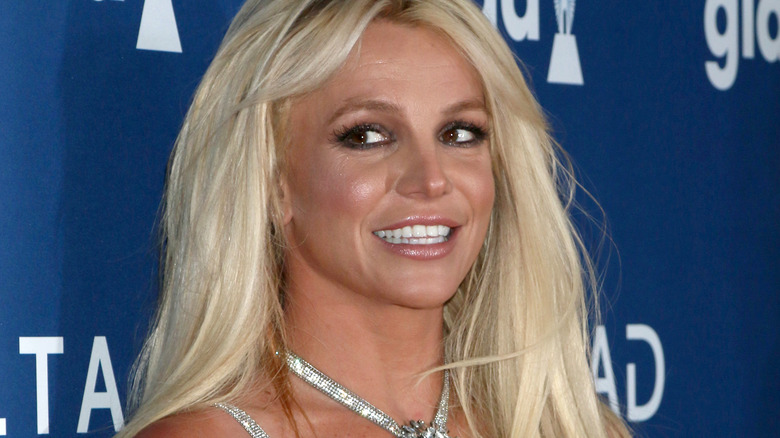 Shutterstock
During her July 14 court appearance, Britney Spears spoke about her dad again. "You're allowing my dad to ruin my life. I have to get rid of my dad and charge him with conservatorship abuse," she told the judge, according to Reuters. "I'm not a perfect person .. but their goal is to make me feel like I'm crazy," Britney Spears continued, adding that she is "extremely scared" of her father, Jamie Spears. 
The emotional hearing ended with a victory for Britney Spears; the judge granted her the right to hire her own attorney. According to People magazine, Britney Spears will be represented by Mathew Rosengart moving forward. And her main goal? Is to remove her father as her conservator and put an end to her conservatorship once and for all. "She's really happy and excited that she has new representation. She feels like she's finally heading towards ending this," a source told the outlet. Following the good news, Britney Spears took to Instagram to let her followers know that she was celebrating. "This is me celebrating by horseback riding and doing cartwheels today," she said, thanking her fans for their support.
However, in another Instagram post shared on July 17, Britney Spears had even more to say about her father.
Britney Spears spoke out about her father on Instagram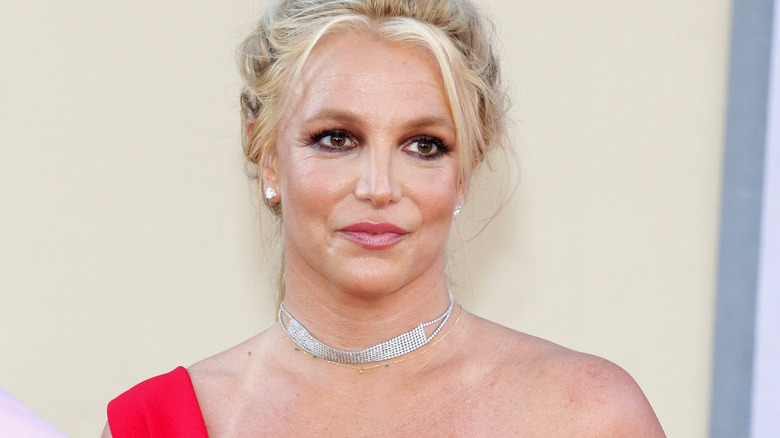 Shutterstock
In the more casual setting that is social media, Britney Spears laid out exactly how she feels about her father — and didn't seem to be holding back. "For those of you who choose to criticize my dancing videos ... look I'm not gonna be performing on any stages anytime soon with my dad handling what I wear, say, do, or think," she captioned an Instagram post, letting fans know that she has no intention of going back to work while her dad is in charge. She went on to talk about her residency in Las Vegas, revealing that she wasn't even allowed to go to the spa.
"And, no, I'm not gonna put on heavy makeup and try try try on stage again and not be able to do the real deal with remixes of my songs for years and begging to put my new music in my show for MY fans ... so I quit!!!!" Britney Spears' Instagram caption continued."My so-called support system hurt me deeply !!!! This conservatorship killed my dreams," she added. Britney Spears received a great deal of support from her fans in the comments section of the post. Many are hoping that she will ultimately be freed of her conservatorship, and able to escape her father, so that she can live her life by her own standards — on her own terms — as most people feel that she should