Of All Ariana Grande's Songs, This One Stands Above The Rest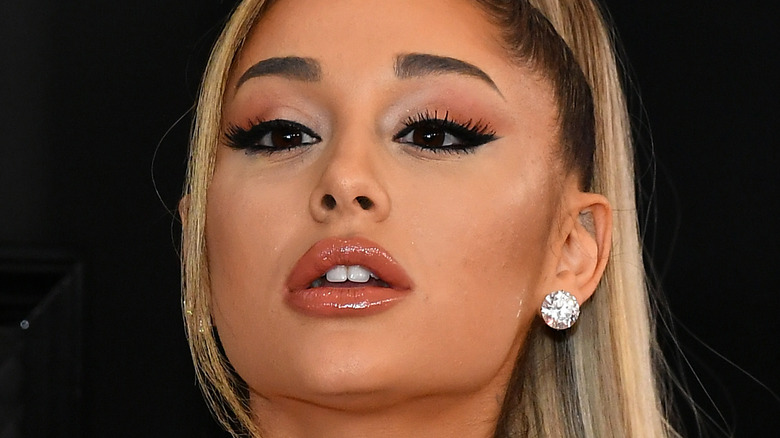 Amy Sussman/Getty Images
Ariana Grande is one of the biggest names in music today, and the pop star has only gotten more and more successful as time has gone on. With six studio albums under her belt, Grande has dropped a wide range of songs — some not so popular, others being worldwide smash hits.
Many fans remember that Grande got her start on Nickelodeon, with her role as Cat Valentine on "Victorious." Though Grande wasn't the star of the show, her impressive vocals helped solidify her as a star-in-the-making, and certainly proved that she was more than just an actor on a kids show. 
Once she moved on from Nickelodeon, Grande found pretty quick success with her debut album, "Yours Truly." According to Billboard, the album debuted at #1 on the Billboard 200 when it first dropped in 2013, and with hits like "The Way," "Right There," and "Baby I," it's pretty obvious how the singer's debut was such a success. Grande would go on to release "My Everything" in 2014, and fans were definitely into the singer's more mature sound. From "Problem" to "Break Free" to "One Last Time," Grande simultaneously showcased her penchant for releasing impeccable pop songs.
Of all the songs Grande has gone on to release, however, some definitely stand higher than the rest. So, which of Grande's songs is the best of the best? Keep reading to find out!
Critics are really 'into' this Ariana Grande song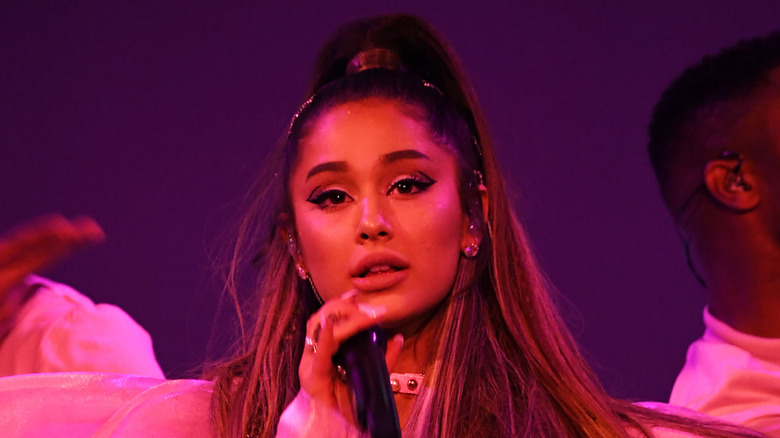 Kevin Mazur/Getty Images
Ariana Grande has dropped so many hit songs over her career that it seems nearly impossible to pinpoint the best one — but not completely impossible! Billboard ranked every single one of Grande's songs, and the choice for her best song is none other than "Into You," which was the second single from the singer's third studio album, "Dangerous Woman." With its high energy, alluring sound, and incredibly catchy lyrics, it's pretty easy to see why "Into You" is at the top of critics' lists.
"People don't talk about 'Into You' like they talk about regular pop songs. No one can tell you why it's sublime — you just know," Richard S. He, Billboard's music critic, wrote of Grande's top song. "No words, no lyrics can describe the feeling. It's all in Ariana's voice, and Max Martin and Ilya's immaculate beat: air particles vibrating at the exact frequency that makes the hair tingle on the back of your neck."
Other honorable mentions include "Break Free," "Rain On Me," and "No Tears Left To Cry," which all landed in Grande's Top 10 songs, but nothing can beat "Into You" for the top spot! While it's pretty clear how music critics feel about the song, is the tune just as appreciated within Grande's fan base?
Fans have always felt that 'Into You' is one of Ariana Grande's most underrated songs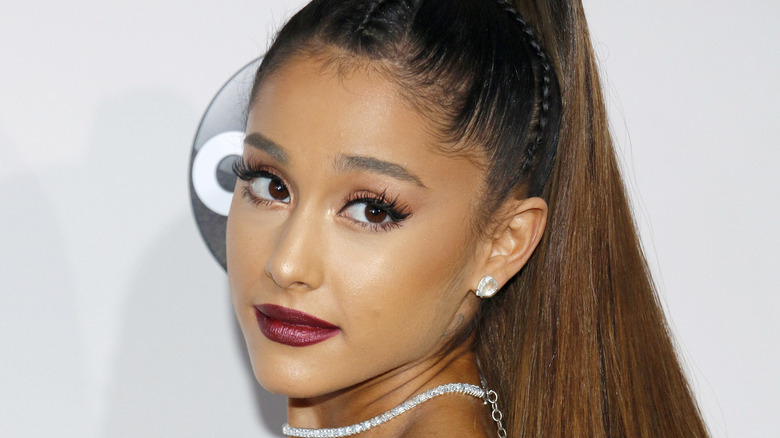 Shutterstock
Ariana Grande found critical success when she dropped "Into You" as a single in 2016, but do her fans agree that it's her best song? As it turns out, not only do many fans agree, but they think that the song is pretty underrated, too!
On the Billboard charts, "Into You" only peaked at #13, which is far behind many of other Grande's singles — and this is a fact that Grande's fans are very heated over. Back in 2017, BuzzFeed published an article about the song, proving that many fans thought "Into You" was a total bop nearly a year after it came out. Even in 2021, fans can't stop tweeting about the song. "What Ariana Grande and her producers did on 'Into You' can never be undone," one fan tweeted in July 2021. "That song is a sonic masterpiece."
It's not only Grande's fans who were obsessed with "Into You," either. When the song first dropped in 2016, fellow pop superstar Lorde tweeted her appreciation of the song (all of Lorde's tweets have since been deleted, but this Twitter user has a handy screenshot), summing up how everyone seems to feel about "Into You." "The first sentence, that 'I'm so into you / I can barely breathe' is like maybe the closest thing to pop perfection I've ever heard," the "Solar Power" singer tweeted — and we all definitely agree!