The Real Reason Geri Halliwell Left The Spice Girls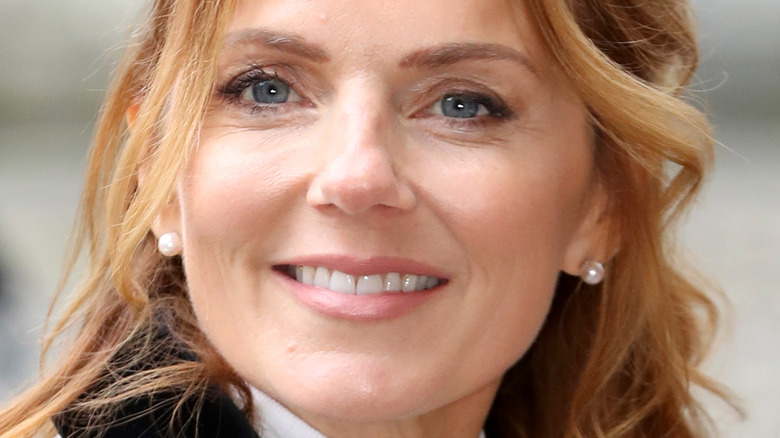 Chris Jackson/Getty Images
When Geri Halliwell said she didn't "Wannabe" part of the world's most popular girl band anymore, the pop group lost their spice. Halliwell, aka Ginger Spice, announced she was leaving the Spice Girls during the height of their fame on May 31, 1998 — just nine days before their US tour, per Mirror. Fans, understandably, were not only in a frenzy about what this meant for the Spice Girls, but questioned the ill-timing of Halliwell's departure, as well, per NME. Did the best-selling girl group, which belted out messages of female empowerment, practice what they preached? Were they covering up backstage fights and in-house rivalries? Well, at the time of Halliwell's shock announcement, she downplayed any behind-the-scenes drama as being "differences" and that she was simply exhausted from the group's demanding schedule.
While Halliwell did not break the news herself, her solicitor, Julian Turton, read out her statement at a huge press conference in London, per Mirror. "Sadly I would like to confirm that I have left the Spice Girls. This is because of differences between us. I'm sure the group will continue to be successful and I wish them all the best... PS, I'll be back," Turton said. Shortly thereafter, the remaining Spice Girls members said they were "upset and saddened" that Halliwell was leaving, but reassured fans that they were not going anywhere. 
"The Spice Girls are here to stay ... Friendship never ends," their statement concluded. Whether or not "friendship" was the reason, the girls did disband just two years later in 2000. But, according to Halliwell, the fivesome weren't particularly sisterly to her.
Geri Halliwell originally said she didn't 'belong' in the Spice Girls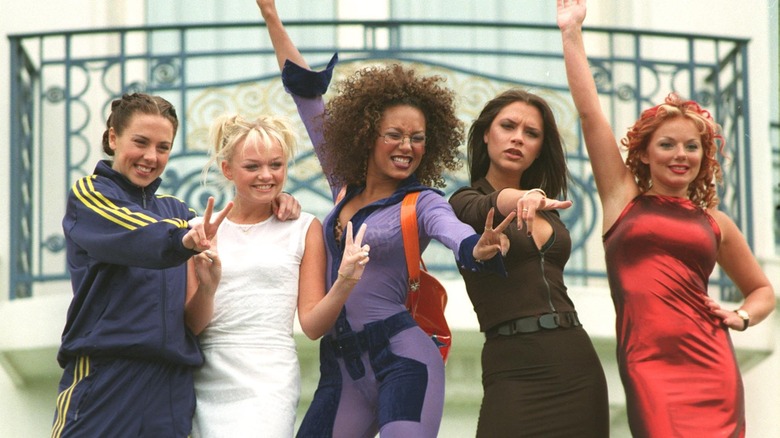 Shutterstock
Geri Halliwell seemingly made herself out to be the victim in an imagined Spice Girls rift when, in reality, she may have been the problem. However, Halliwell didn't publicly point the finger at herself until almost 21 years later. Ginger Spice originally clarified her reasoning for leaving the best-selling girl group during the 2007 documentary "Giving You Everything," by saying she felt personally excluded from the band, per Bustle. 
"I'd given all I could. I felt like I didn't belong anymore. They didn't need me anymore, really, and I definitely felt very redundant. I kind of threw in the towel and gave up," she explained. After Halliwell left in 1998, she embarked on a successful solo career, Meanwhile, the Spice Girls were on the decline. Halliwell not only claimed the record for the most British solo female No. 1s, but her 2001 hit, "It's Raining Men," sold more than 15 million copies. 
Then, in 2007, Halliwell — perhaps realizing the meaning of the words she used to sing — rejoined the Spice Girls for their first reunion tour, "The Return of the Spice Girls." But when the girls reunited for their second reunion tour in 2019 — without Victoria Beckham this time — Halliwell addressed the elephant in the room (or stadium, in this case) by inferring it was her fault the band broke up. 
Geri Halliwell apologized to the Spice Girls during their 2019 reunion tour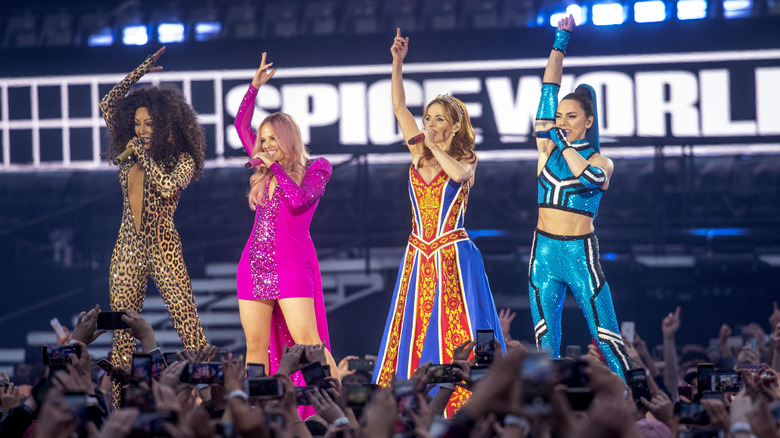 Dave J Hogan/Getty Images
At London's famous Wembley Stadium, to the roaring sounds of almost 233,000 people, Geri Halliwell apologized to her bandmates and fans for being a "brat" when she left. "I need to say something I should have said a long time ago. I'm sorry. I'm sorry I left. I was just being a brat. It is so good to be back with the girls that I love," per BBC. While Halliwell's acknowledgement may have come as a surprise, back in 2014, Mel B (Scary Spice) suggested Halliwell had a bratty attitude on "Larry King Now," per ABC. "When Geri left the group, it was bad. She left on my birthday, and didn't tell anybody. She just didn't show up," Mel B explained. "We had the rest of the tour, the American part of the tour to continue."
But clearly there's no bad blood now, as Halliwell has completely "spiced up" her life again, often posting throwback pictures to social media and even acting as manager of the girl group now. She's even trying to get a second Spice Girls film made ... stay tuned, per news.com.au.