Is Prince Harry Really Writing An Explosive Memoir On His Family?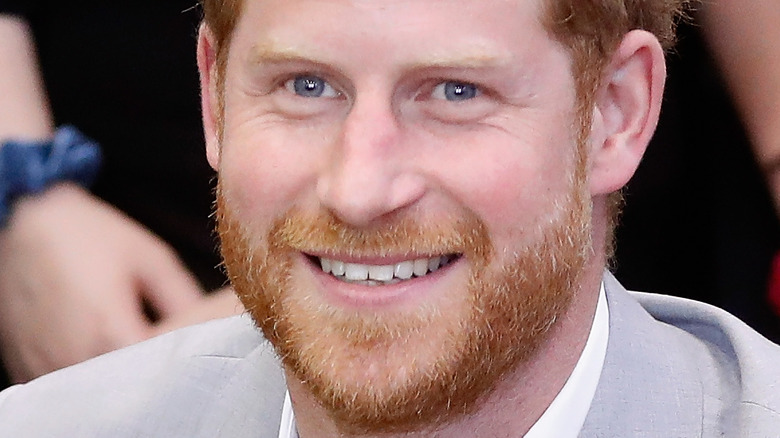 Chris Jackson/Getty Images
Prince Harry has spent the last year or so living in the United States after stepping down as a senior member of the royal family and moving out of the UK. He and his wife, Meghan Markle, purchased a mansion in Montecito, and they have been living their lives on their terms ever since. Over the past several months, Harry and Meghan have inked various deals, including one with Netflix, and another with Spotify, according to The New York Times. As the Duke and Duchess of Sussex continue to get accustomed to life together outside of the palace walls, they've also landed some big interviews, which have helped keep them relevant. 
For starters, Harry and Meghan sat down with Oprah Winfrey back in March for a bombshell interview that continues to make headlines. Harry also did an interview with Dax Shepard, and he produced and starred in his own docuseries called "The Me You Can't See," which is available for streaming on AppleTV+. Meghan also scored a book deal, and released her very first children's book, "The Bench," which found its way to The New York Times' bestseller list with relative ease, according to Fox News. Now, rumors that Harry is going to write his very own memoir have surfaced. But is there any truth to those rumors? Keep reading to find out.
Prince Harry has landed a book deal -- officially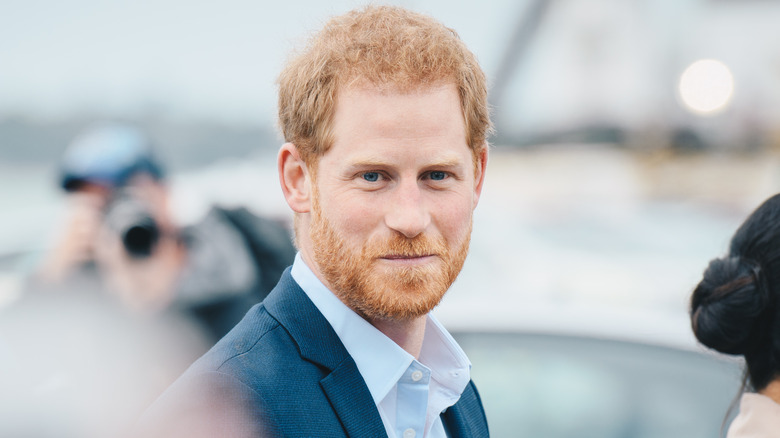 Shutterstock
Yes, it's true. Prince Harry will be penning his own memoir, according to the Associated Press. "Prince Harry will share, for the very first time, the definitive account of the experiences, adventures, losses, and life lessons that have helped shape him. Covering his lifetime in the public eye from childhood to the present day, including his dedication to service, the military duty that twice took him to the frontlines of Afghanistan, and the joy he has found in being a husband and father, Prince Harry will offer an honest and captivating personal portrait, one that shows readers that behind everything they think they know lies an inspiring, courageous, and uplifting human story," book publisher Random House said in a statement on July 19.
According to Page Six, Harry has been working on the book for quite some time; he is slated to turn in a manuscript in October. The outlet predicts that if Harry write about "Megxit" and about how his mother's death "was handled by the royals," it will undoubtedly "make history. Harry's book, which has yet to get a title, is expected to be released in "late 2022," according to the Associated Press.