What Happened Between Jason Sudeikis And January Jones?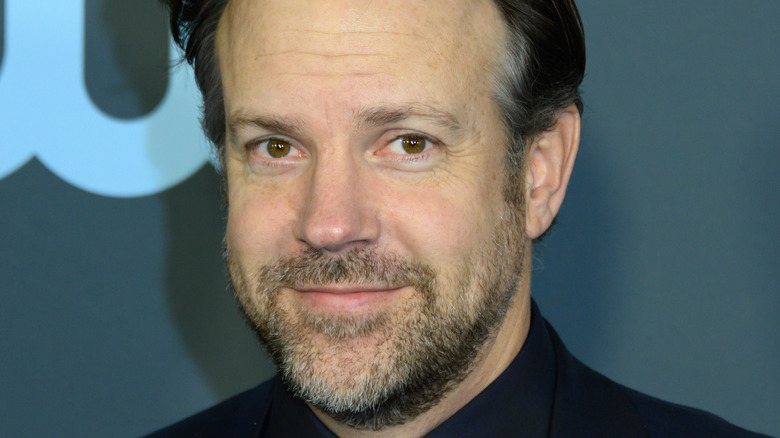 Shutterstock
It's fair to argue that famous, good-looking people tend to date other famous, good-looking people. And, if they're in Hollywood, they even tend to date multiple famous, good-looking people. That's why we shouldn't be as surprised as we are that Jason Sudeikis and January Jones were once coupled up. Although these days better known for his much-publicized split with ex Olivia Wilde, it seems the "Ted Lasso" star's taste for leading ladies goes way back.
Describing to GQ their tryst as his "first sort of public relationship," Suidekis and the glamorous "Mad Men" actor first got together in 2010, following his divorce from screenwriter Kay Cannon. Their relationship was short-lived, with Sudeikis moving on to Wilde only a few months later. As for Jones, 2011 was also the year that she gave birth to her son, Xander. Given the timing, many speculated that Sudeikis was the father — though Jones never publicly confirmed the identity of Xander's dad.
So, what happened to Jason Sudeikis and January Jones's romance? Keep reading to find out!
Did fame drive Jason Sudeikis and January Jones apart?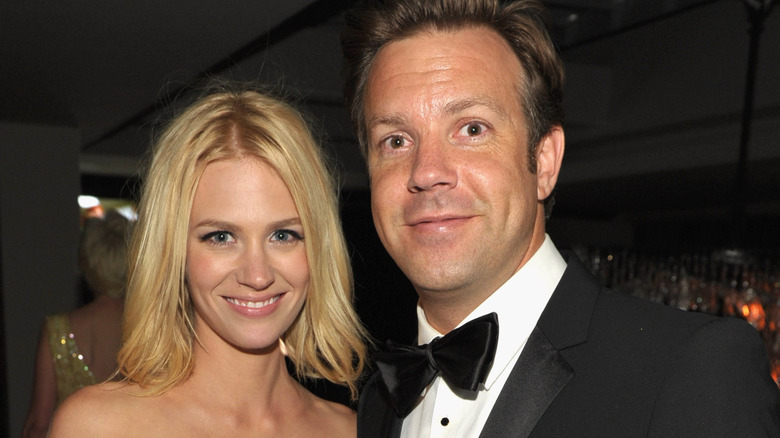 Shutterstock
While a Tinseltown couple with a short lifespan isn't exactly unusual, there are some clues as to why Jason Sudeikis and January Jones may have split. According to People, shortly after the breakup, hectic schedules and long-distance were to blame. "But they could get back together," the source theorized. "It was just hard to stay together with the distance." 
Another explanation could be Suideikis's intense dislike for public scrutiny of his private life. Dubbing the media attention surrounding his and Jones' relationship as a "trial by fire" to GQ, it's safe to say he likely wasn't a fan of the publicity that came with dating the blonde beauty.
Interestingly, the two would later work together years later, having starring roles in 2015's "The Last Man on Earth." But, although the retro actors seem to be on good terms, it's unlikely we'll see another Bennifer situation. C'est la vie.