The True Meaning Behind 'Renegade' By Big Red Machine Featuring Taylor Swift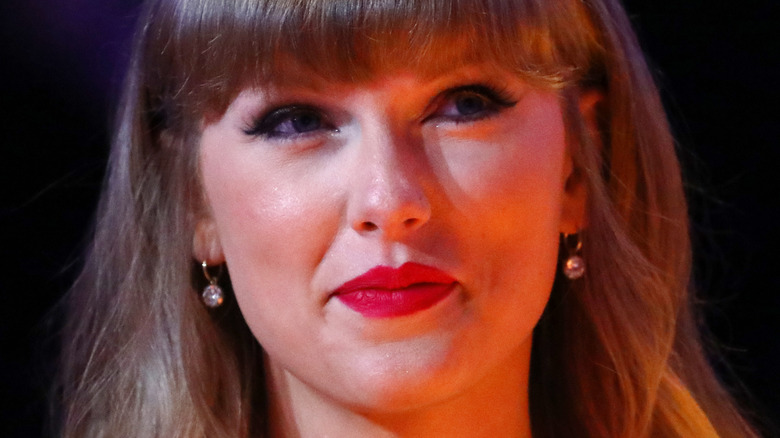 Jmenternational/Getty Images
Following in the footsteps of the indie-influenced, lyrically-driven songs, as present on the 2020 albums "Folklore" and "Evermore," Taylor Swift has teamed up once again with the albums' musical collaborators — The National's Aaron Dessner and Bon Iver's Justin Vernon. 
For those who don't already know, Dessner and Vernon first formed their collaboration, Big Red Machine, in 2008, and released a full album in 2018. The group's second album as Big Red Machine, "How Long Do You Think It's Gonna Last?" was announced in June, and the band released "Renegade" featuring Swift as a single in July, although she has two features on the album. Vernon had been sharing cryptic teasers for Swift's role in upcoming music since April before she released her first re-recording of "Fearless (Taylor's Version)." Dessner, in a statement to Pitchfork, said of how "Renegade" came to be, "This song was something we wrote after we finished evermore and it dawned on us that this was a BRM song. Taylor's words hit me so hard when I heard her first voice memo and still do, every time."
So what does the catchy "Renegade" mean? Keep on scrolling for a breakdown of the song.
'Renegade' is rife with uncertainty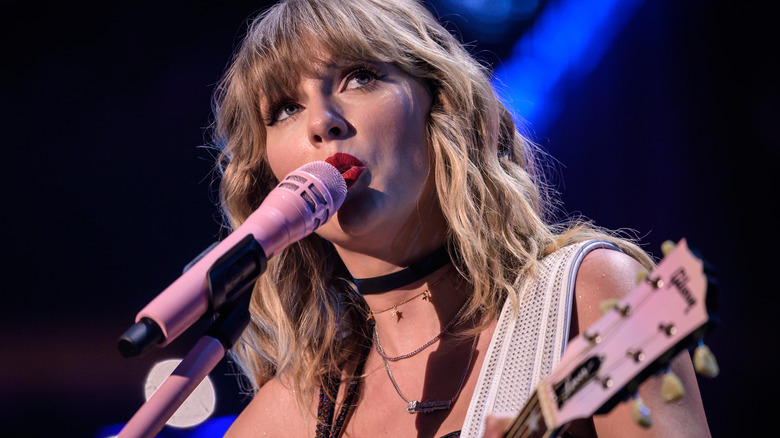 Shutterstock
"Renegade" — against the backdrop of fast-paced drums and synths — tells the story of someone grappling with their partner's "baggage" as well as uncertainty. "Is it insensitive for me to say//Get your shit together?//So I can love you//Is it really your anxiety//That stops you from giving me everything?//Or do you just not want to?" In another verse, Swift croons, "The shape of you was jagged and weak//There was nowhere for me to stay//But I stayed anyway//And if I would've known//How many pieces you had crumbled into//I might've let them lay."
So who is the song about? Well, there is some speculation the tune is about her longtime love, actor Joe Alwyn. In Swift's second verse, she sings the line, "I tapped on your window on your darkest night," which alludes to a similar lyric in her 2017 song, "Call It What You Want," which is supposedly about Alwyn, according to Genius. At the end of the verse, Swift also includes a nod to her track "New Year's Day" with a similar scene of squeezing a lover's hand. 
But isn't Swift and Alwyn's relationship going well? It's possible the tune could be referencing an earlier low point in their romance, or as a one astute Redditor pointed out, "I think she [Swift] wrote it more about herself, her being the 'damaged' person." Someone else said, "When you know how hard it's been to put yourself together so far and you still aren't done, you wonder if you should've let it all just be."