The Real Meaning Behind The Foo Fighters' Everlong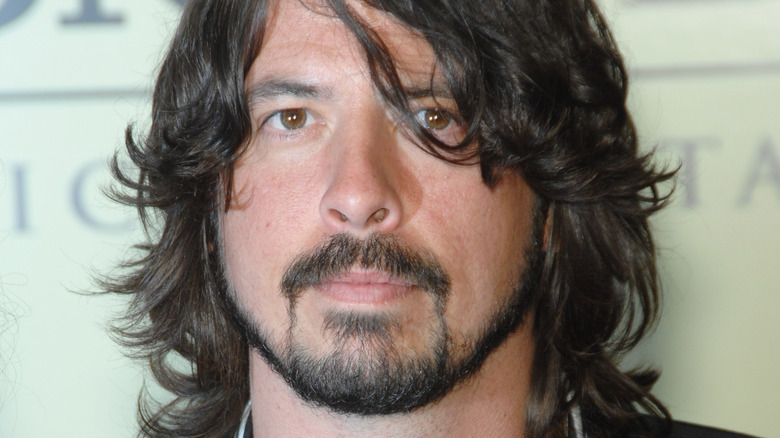 Shutterstock
The Foo Fighters' Dave Grohl is everywhere these days. He and the Foo Fighters just dropped a new disco album called "Hail Satin" in honor of Record Store Day under the moniker the Dee Gees, per Consequence of Sound. The album features covers of classic Bee Gees songs, a cover of Andy Gibb's "Shadow Dancing," and five live tracks of songs off Foo Fighters' latest album, "Medicine at Midnight," per the outlet.
Grohl and his mother, Virginia Grohl, also debuted a television show on the Paramount+ streaming service in May. "Cradle to Stage" is based on a book by Virginia, per Pitchfork, and features the mother-and-son duo visiting with other famous musicians and their moms.
Meanwhile, Foo Fighters are getting ready to go on the road and hit up a number of music festivals, including Lollapalooza, Bonnaroo, Bottlerock, and the Jazz Festival in New Orleans, per their official website. The band recently had to cancel their Los Angeles, Calif. show due to a positive COVID-19 diagnosis "within the Foo Fighters organization," per a tweet from the band. Amidst the disappointment over that news, the band's 1997 song "Everlong" actually generating news too. Here's why people are talking about the iconic tune.
Another musician revealed how she helped write 'Everlong'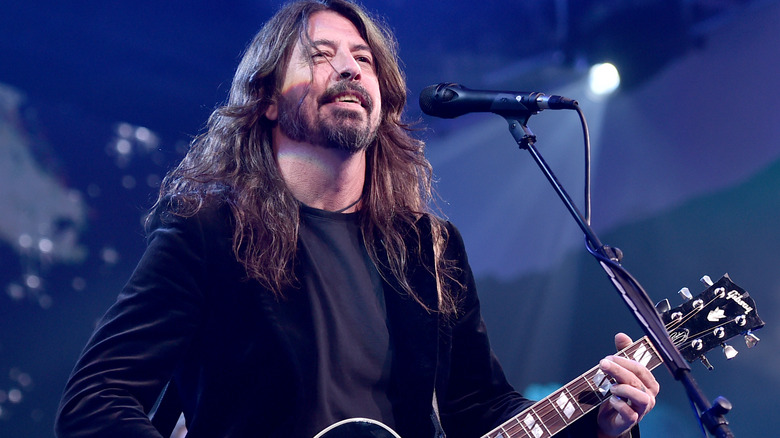 Alberto E. Rodriguez/Getty Images
Louise Post and Dave Grohl dated back in the late 1990s. Post recently discovered a YouTube video of her isolated background vocals on the 1997 Foo Fighters' hit "Everlong." The musician (of the band Veruca Salt) took to Instagram to comment on it. "I sang these back-ups over the phone at 2 am after being woken up from a deep sleep in Chicago by DG [Dave Grohl] who was tracking the vocals for 'Everlong' in LA. He wanted me to sing the doo-doo's, which were inspired by our song 'Shimmer Like a Girl.' While I was at it, I wrote a harmony for the chorus and sang that too."
Post went on to reveal that the whispered part of the Foo Fighters song was "originally the dream I was having when the phone rang. It was a dream about us. He later removed it and replaced with his own whispers, one which was a love letter to me."
Post and Grohl's breakup was messy. During a 1997 Veruca Salt show in Australia, Post told the audience "onstage" that her Grohl had just left her for Winona Ryder, per The Age. Recently, Grohl hinted the song was inspired by an "intense" breakup (leading many to think of ex-wife Jennifer Youngblood). Well, amidst people being bummed with Foo Fighters news, this is certainly an interesting tidbit.