The Truth About Dave Grohl's Mom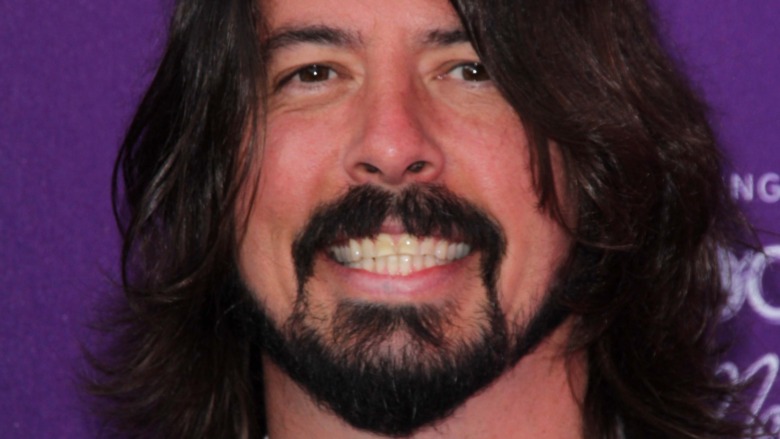 Shutterstock
Dave Grohl is one of the most well-known rockers in the industry, and it turns out that his mom, Virginia Grohl, is pretty cool, too. According to Biography, Dave was born in Ohio to a "journalist and an English teacher." His parents ended up splitting up when he six, and he grew up living with his mother and his sister. To this day, Dave and his mom are seemingly pretty close.
In 2021, Dave and Virginia teamed up for a television series based on Virginia's book titled "Cradle to Stage," per Pitchfork. In a press release, Dave expressed his excitement over the project with his mother. "I believe that the relationship between a musician and their mother is so important because it's the foundation of their understanding of love, which is surely every artist's greatest muse," he confessed, adding that his mother is his "best friend." 
"It goes without saying that we are all indebted to the women who have given us life. For without them, there would be no music," he continued. The outlet shared that the mother/son duo will have plenty of famous names on the series, including Miranda Lambert and her mom, Bev Lambert, and Pharrell and his mother, Dr. Carolyn Williams. 
Keep scrolling for more details on the less well-known — but equally as lovable — member of the Grohl family.
Virginia Grohl is just as cool as her son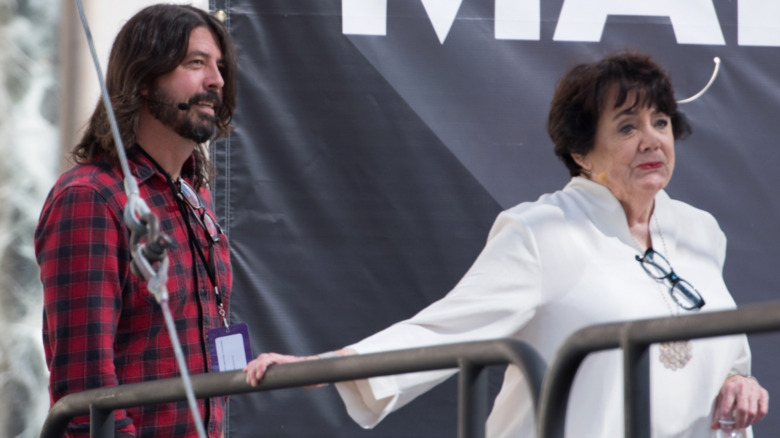 Tara Ziemba/Getty Images
Behind every great man is a great woman — just ask Dave Grohl. The rocker has made it clear that his mother, Virginia Grohl, has had a tremendous impact on his life, and their relationship seems to be as sweet as pie! 
The Guardian notes that Virginia and Dave live close to each other in Los Angeles. Dave told the outlet that he has nothing but fond memories of his mother growing up, and she was the type of mom who made yummy cinnamon toast and put clothes in the dryer to warm her kids up when they were cold. Virginia was a school teacher, and while she admitted that his ditching class and getting detention irked her, she became proud of the man he became.
The doting mom gushed over his rise to fame with Nirvana, saying he "became the biggest sensation in music in decades." She added, "They changed the course of popular music ... my son had become a rock star!" Believe it or not, Kurt Cobain's mother, Wendy Cobain, was the first "rock mom" that Virginia met, and she worried about Dave when Kurt died. "It was shocking, but I wasn't surprised. Things were so bad, and there had been a couple of other times ... I was worried about David ... losing a friend in such a horrible way, and losing a career," she shared. 
While it was surely a lot to cope with, these days, Virginia is reportedly "proud that her son is often called 'the nicest man in rock,'" per The Guardian.