Are Shailene Woodley And Aaron Rodgers Planning Their Wedding?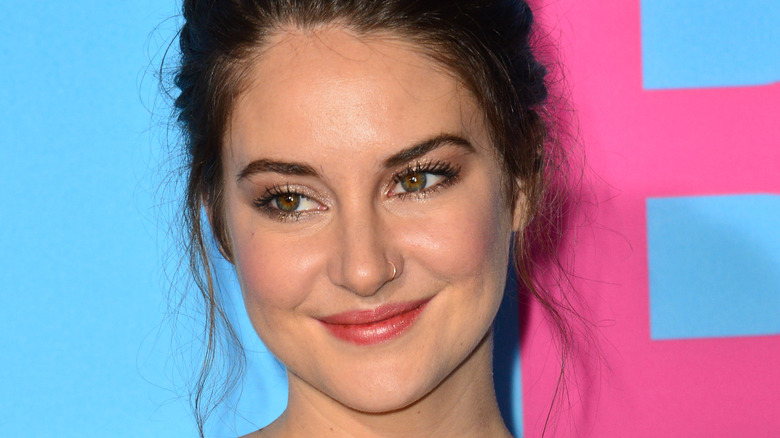 Shutterstock
Shailene Woodley and Aaron Rodgers shocked the world with the news of their engagement in February. "Starting a relationship where you immediately move in with someone — because it's a pandemic and you can't just get on a plane and go back and forth on weekends — taught us a lot about each other very quickly," Woodley told Shape in June. "We jumped in headfirst and got some of the sticky bits out of the way early."
Woodley told The Hollywood Reporter that she and Rodgers were engaged for months before they told the world, and the reaction of the public only made them more private. "...The reaction to it was really a lot, and so we were like, 'Let's just politely decline [to talk about the relationship] for a little while and live in our little bubble,'" she explained. It appears Rodgers and Woodley enjoying their semi-private life together; they went to Hawaii with "Divergent" co-star Miles Teller and his wife, Keleigh Sperry, in May. The Green Bay Packers quarterback and his fiancée seemed to have a blast with friends in the tropical paradise, even while drama over Rodgers's football future raged back in Wisconsin.
The celebrity couple is private but in their rare public moments, they seem very happy. How close are they to officially tying the knot?
Shailene Woodley and Aaron Rodgers' wedding is still a ways off
Shailene Woodley and Aaron Rodgers aren't in a hurry to plan their wedding. In fact, they haven't even started. "There's no wedding planning happening," she told ET on July 19. "There's no rush. We've got no rush." The "Divergent" star told the outlet that she and her fiancée are "enjoying" their time together and being engaged. Rodgers and Woodley have always moved on their own timeline. As Woodley told Shape in June, "I have the perspective that I would have met Aaron in any context, any space in time, because I feel we were meant to be together."
The celebrity couple isn't in a big hurry to plan their wedding, but they are definitely planning to spend their lives together. A source told Life & Style that Woodley and her fiancé "are looking to settle down after their wedding and they've already found the perfect spot — Hawaii." The source continued, "They've been touring homes on the islands, trying to find just the right place." Based on their recent trip to the island with Miles and Keleigh Teller, they certainly seem to love the area.