Inside The Latest Laguna Beach Cast Reunion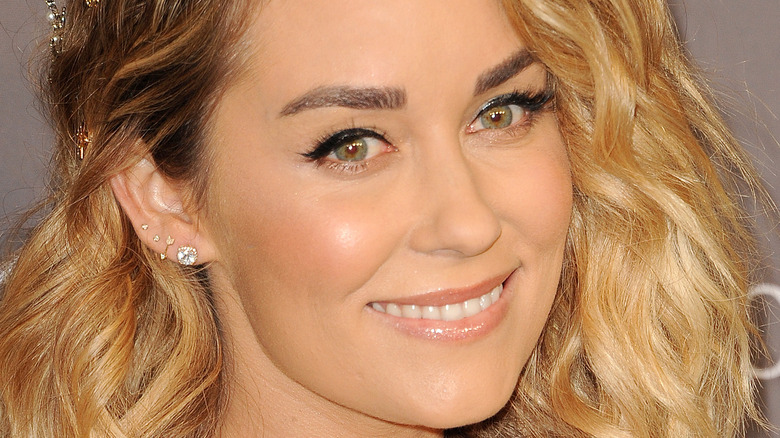 Shutterstock
It's been 17 years since a group of high schoolers in southern California captured our hearts on the MTV reality show "Laguna Beach." We tuned in week after week to watch the group fight, make up, go to prom, fight some more, and go off to college. We all remember their classic spring break trips and graduations like they were our own —anyone else still have the image of Kristin Cavallari dancing on the bar in Cabo etched into their mind? "Laguna Beach" was more than just a reality show we watched, we got to know these kids like they were our own friends. And now, some of the show's cast reunited over the weekend of July 17, and needless to say, we're obsessed.
This latest reunion isn't the first time since graduation the gang had gotten back together. In October 2020, the full cast delivered a virtual reunion to fans after successfully meeting and exceeding their goal of getting at least 500 people to either register to vote or check their registration status. It was the first time the cast had gotten together in 16 years, with Stephen Colletti noting that it was the first time since they all attended the VMAs together in 2005, via Entertainment Weekly.
So, who was at the latest reunion? Read on to find out.
Five of the original 'Laguna Beach' cast members reunited over the weekend
"Laguna Beach" alum Dieter Schmitz posted an Instagram photo over the weekend with four of the original cast members from the reality show, captioning the picture: "Love these peoples." Featured in the photo were Stephen Colletti, Trey Phillips, Loren Polster, and Lauren Conrad, and, of course, Dieter himself. The five alums gathered in — where else? — Laguna Beach, according to Dieter's tagged location. Trey also shared two large group pictures on Instagram with the caption, "What a dream. Beach party to house party, there's nothing better than bringing good people together." Stephen commented on Trey's picture, "Location A. Thanks, Phillips Pham!" implying that Trey's family had hosted the reunion. It's clear from the photo that the friends are all still close and keep in touch.
Fans of the MTV reality show expressed their excitement regarding the reunion, asking for a "Laguna Beach" reboot. "The reunion we all need," shared one fan. "Now this is a reboot I wanna see on TV," commented another. And more were in agreement: "@mtv Don't give me Speidi.. give me these Laguna 30-somethings livin it up with jobs and kids," wrote a user.
Who knows, with all the reboots happening, maybe a "Laguna Beach" one is in the cards! We can only hope.