Who Is Naomi Osaka's Sister Mari?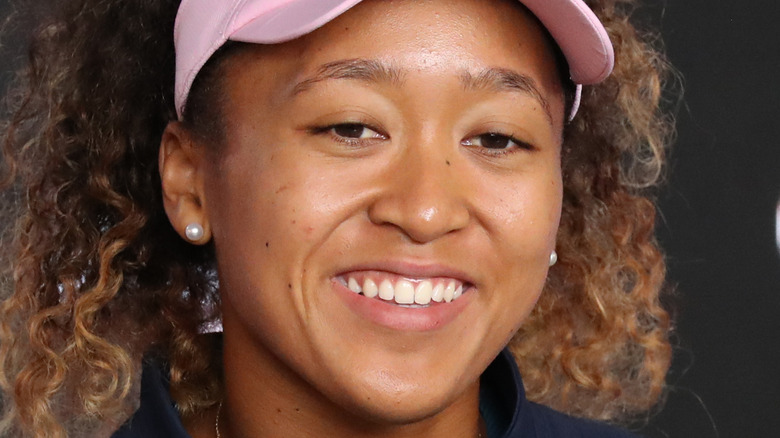 Shutterstock
Tokyo 2021 Olympian Naomi Osaka made a few grand slams in the news in 2021 for her daring refusal to speak to the media during May's French Open. Ejected from the competition and fined $15,000, Osaka's boycott of press conferences sparked a major back-and-forth about the media's treatment of pro-athletes' mental health. In a July 20 Netflix featurette, "Voices of a Champion," which promotes Osaka's new three-part Netflix documentary "Naomi Osaka," her sister Mari Osaka shares new insights into a recently underexplored part of Naomi's life: their tight-knit sisterly bond. Growing up playing opposite Naomi and upping each other's game, Mari narrates over home footage of the sisters as children. "We dreamed of being champions," she says. "Defying labels, courting excellence, each choosing victory over the other." Mari, who retired from professional tennis in March, per People, added, "Our parents organized our dreams and trained us to fulfill them."
As Naomi gears up to compete for Japan, she revealed that she and Mari haven't actually seen each other "in a few months." "I miss her a lot because we grew up together," Naomi reminisced. "We would work together every day until we were 17." Here are some other previously little-known facts about the sister with whom the four-time Grand Slam tennis singles champion has shared much of her life.
Naomi and Mari Osaka's bond runs deeper than blood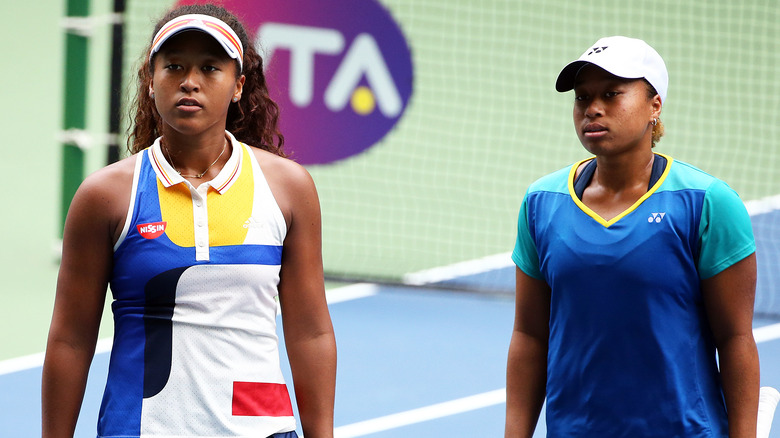 Koji Watanabe/Getty Images
It becomes quickly obvious one cannot tell the story of Naomi Osaka's rise to tennis superstardom without telling that of sister Mari Osaka. The two even competed in March 2019's Miami Open against one another before Mari retired. "It was a journey which I didn't enjoy ultimately but I'm grateful for all the memories and support I've gained," Mari wrote in a since-deleted Instagram post in March 2021 (via People).
Naomi told The New York Times just how tough an opponent Mari was playing against one another in childhood. "Up until I was 15 she was 6-0-ing me, ridiculous," Naomi recalled fondly. Eventually, Naomi began matching her sis, musing, "I don't know what happened, maybe finally something clicked in my head." Mari also recounted, from her perspective, the sensation of seeing Naomi rise up to her challenge. In the July Netflix featurette "Voices of a Champion," Mari imparted to Naomi, "The day you caught up to me something clicked... Each win builds a platform that we'll use to make impact, finding purpose on and off the court... and cheering each other on." (And we thought our big sisters gave us good speeches!) 
In addition to Naomi sharing in the featurette how Mari is still her leader in many ways ("I'm just the vessel for whatever she wants to do."), she humbly confessed that, match-wise, Mari is "up by like a million... in the win-loss record."