Inside Heather Rae Young And Christine Quinn's Rocky Relationship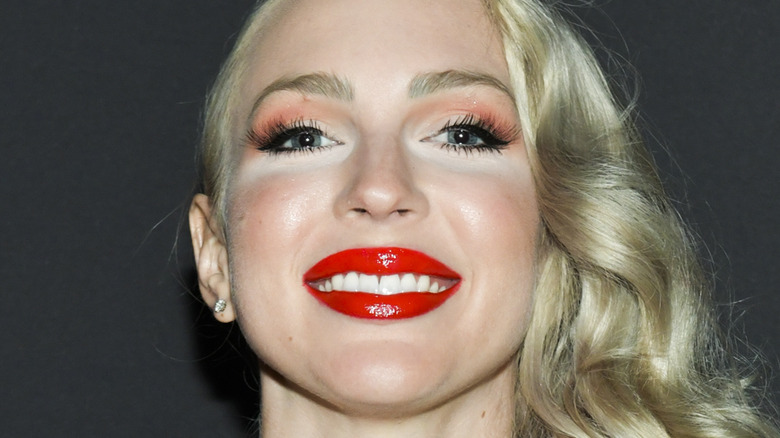 Rodin Eckenroth/Getty Images
Netflix's hit reality show "Selling Sunset" centers around a group of LA-based women working as realtors for The Oppenheim Group. In Season 3, which aired in the summer of 2020, tensions rose between cast members Heather Rae Young, Davina Potratz, and Christine Quinn. The drama initially started as a conversation about an interview Heather did, where she was asked and spoke about "Selling Sunset" co-star Chrishell Stause's divorce. However, the discussion and tensions on the show eventually bubble down to Heather's relationship with Tarek El Moussa, better known from HGTV's "Flip or Flop," and the way Christine perceives the media coverage surrounding them. 
"Unless you're Jennifer Aniston, I don't think the paparazzi just follows you around," Christine quipped during a scene with Christine and Davina, insinuating that the couple tips the paps off, per The Sun. Although Davina apologized on-screen to Heather, Christine maintained her stance. Because of this, the tensions between the two women appear to have grown, despite Heather catching the bouquet at Christine's wedding featured on the show.
So in anticipation of the show's fourth season, let's take a look back at the dramatic history between frenemies Christine Quinn and Heather Young.
Tarek El Moussa hits back at Christine Quinn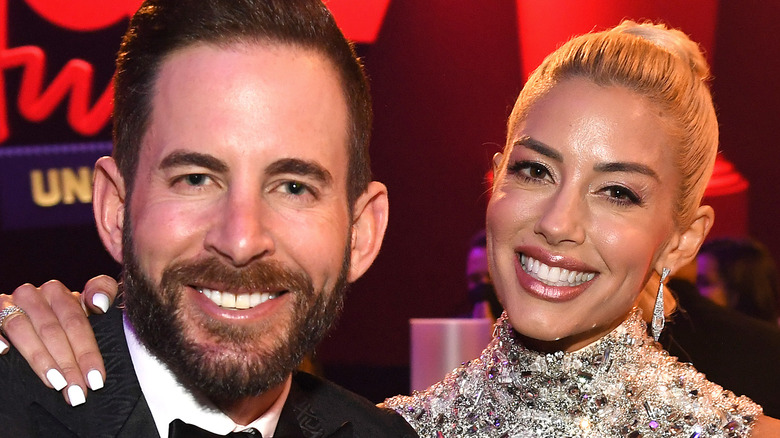 Kevin Mazur/2021 Mtv Movie And Tv Awards/Getty Images
"Selling Sunset" star Christine Quinn spoke about Heather Rae Young to Page Six in July of 2020, where she commented on Young's press coverage, "It's really funny to see Heather's relationship play out because her and her boyfriend have such an interesting dynamic... I call them 'Speidi' all the time because it's like articles all the time about baking cookies, you know, watching movies. It's ridiculous." Quinn's "Speidi" reference appeared to have struck a nerve, given the comparison to the media-oriented couple of "The Hills." 
A few months later, Young's fiance Tarek El Moussa reacted to Christine's interview in a December episode of the "Not Skinny But Not Fat" podcast. "Christine has a big mouth. She said some shitty things about us. And that's about it. We're not really interested in dealing with her nonsense," he said, before eventually softening the blow. "So, anyways, just a few rude comments.. There's no bad blood. I just don't deal with her bulls**t.".
And Tarek refusing to deal with Christine's supposed BS means she might not get an invite to his wedding. In that same episode, Heather teased she will to wait and see who she is "talking to and not talking to at that point" before sending out invites. Guess only time will tell whether Christine will make an appearance, but it's pretty telling she reportedly wasn't at their engagement party in April, per People. 
Heather Young hasn't given up hope just yet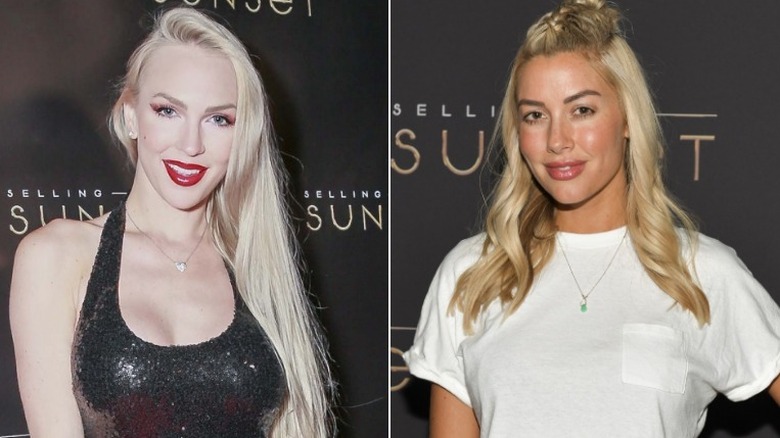 Rochelle Brodin, Rodin Eckenroth/Getty Images
Heather Young was once friendly with Christine Quinn, and it makes sense she might hope for reconciliation down the line. And as it turns out, Heather thinks motherhood could do the trick, theorizing to Us Weekly in February that Christine becoming a mom might soften her a little bit." She continued, "From other girls I know in the past, it has softened them. So I'm sure it'll maybe [happen for her.] I'm hoping it will."
Christine gave birth to a son in April, and we'll have to wait for Season 4 to see whether Heather's prediction was correct. But as for the reality villain? She told Us Weekly in March, "I'm still the same person at the end of the day, but I definitely think it's going to open my eyes and my heart to different things, maybe the way that I approach things."
Of course, things tend to change rapidly in the "Selling Sunset" crew, so we have a feeling things will be up and down between these two for the time being.