Everything We Know About Jessa Duggar's New Baby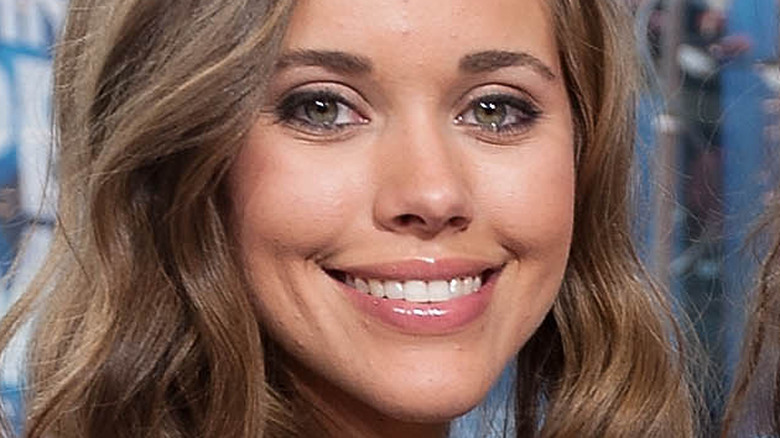 D Dipasupil/Getty Images
Hey baby! After experiencing a miscarriage last year, former "Counting On" star Jessa Duggar and her husband Ben Seewald revealed in February that they were expecting their fourth child. "After the heartbreaking loss of a baby last year, we're overjoyed to share that another little Seewald is on the way!" they told ET. "The pregnancy is going smoothly, and both baby and Jessa are doing well. We are so grateful to God for the precious gift of a new life! The kids are delighted, and we can hardly wait to welcome this little one into our arms this summer."
The Seewalds don't have to wait any longer. On July 18, their new baby was born! Jessa announced the birth in a two-part "Birth Story" video on her YouTube channel. The Seewalds threw their privacy completely out the window and let fans observe the entire experience, including labor and delivery. So let's round up everything we know about the new Seewald baby so far.
Meet Fern Elliana Seewald
Jessa Duggar and Ben Seewald opted to keep their baby's sex a secret, so it was not until the baby was born that the proud parents found out their newest addition was a girl. Fern Elliana Seewald was born around 8 p.m. on July 18 — which means she shares a birthday with her grandfather, Jim Bob Duggar. Baby Fern weighed in at 8 pounds 5.9 ounces, and came in at exactly 21 inches long.
According to their video, the parents-to-be arrived at the hospital at 3:29 p.m., and at 5:19 p.m. — after 12 hours in labor, as she had also labored at home — Jessa received an epidural, which unfortunately didn't work. She received another one two hours later, and within an hour, baby Fern was born.
Before visiting hours, Jessa and Ben FaceTimed with their other three kids — Spurgeon, 5, Henry, 4, and Ivy, 2, per People — so they could see their new sister. The kids initially thought the baby was a boy, until Ben's mother pointed out that she was wearing a hair bow. Ivy seemed excited about the baby, repeating her name and calling her "sister." The video ends just as the Seewald kids are about to meet their brand-new baby sister in person. The bumper reads, "To be continued..." To see how the kids react, it looks like we'll have to wait for the next video.