Whatever Happened To Tiffany Thornton?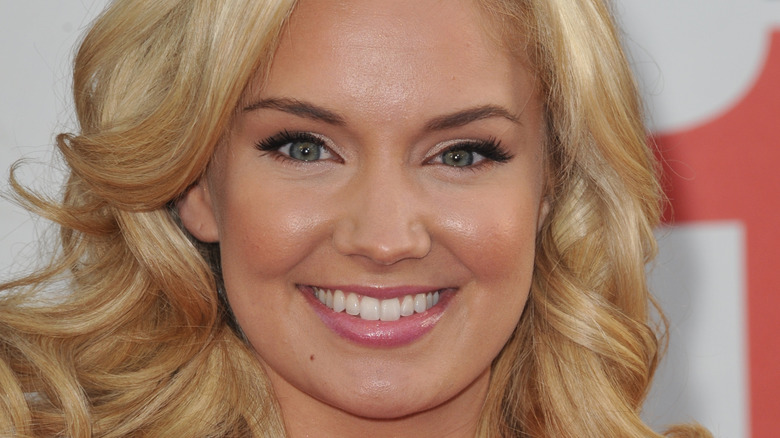 Shutterstock
To fans, Tiffany Thornton is best known for being a Disney star. According to her IMDb profile, she's appeared in several different shows and movies, but her most notable role as Tawni Hart in "Sonny With a Chance," where she starred opposite Demi Lovato. The two had great on-screen chemistry, and their friendship also continued outside of the limelight. Thornton has not been in anything since 2015, per IMDb, and indeed, she has been keeping a low profile since then.
In 2015, the actor lost her husband, Chris Carney, in a tragic car accident. According to E! News, the pair wed in 2011 and shared two children together. Shortly after the crash, Thornton penned a gut-wrenching post to Instagram to remember her beloved husband. "There are so many things I want you to know about Chris but most importantly you must know how earnestly he pursued the Lord, especially in the past year," she wrote. "No one is perfect in this world and we all have our battles but it's the way we get back on our feet and turn it around that really counts. And he did it." Thornton went on to share how much she loved her husband and how much she would miss him. Cue the tears. 
So what has Thornton been up to as of late? Keep scrolling to find out how the star is doing. 
Tiffany Thornton is enjoying life outside of the spotlight
Even though she's not in the public eye anymore, Tiffany Thornton has been sharing her life with fans on her Instagram account. In 2017, she wed pastor Josiah Capaci and shared with fans that it was the best day of her life. Initially, Thornton clapped back at her haters who doubted her for marrying two years after Chris Carney's death. "This. This is love. That all encompassing, enduring, accepting, near perfect love," she wrote on Instagram at the time. "The kind that trumps my need to snap back at people who have the audacity to comment on my Instagram about whether I loved my first husband or not." She also shared that "there is no timeline for grief or for when God moves in your life in undeniable ways."
Since the pair tied the knot, they have started a family together. Thornton gave birth to their daughter in November 2018 and made sure to share the news. "Juliet Joy Capaci is here and we are over the moon in love already," she wrote on Instagram with an adorbs pic attached. In April, Thornton posted a photo of herself and her daughter that included a visible baby bump as she seemed to announce another pregnancy to fans. 
One thing is for sure — Thornton seems to be doing just fine with her sweet family.