Disney's Tiffany Thornton Responds To Haters After Remarrying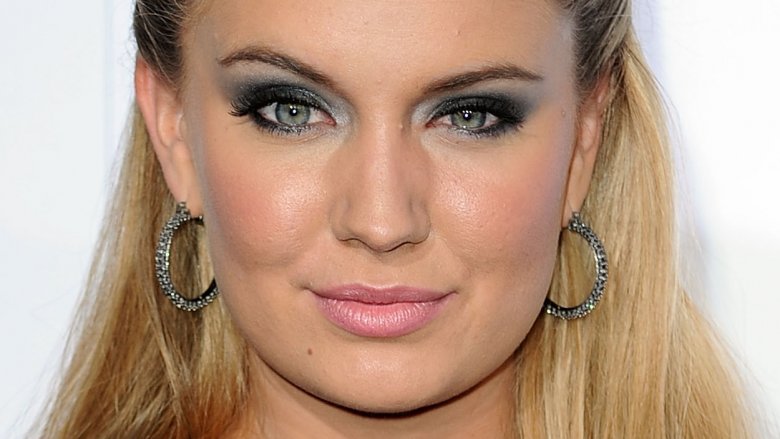 Getty Images
The former Sonny With a Chance star is speaking out against her angry fans.
On Saturday, Oct. 7, 2017, Tiffany Thornton married Josiah Capaci, less than two years after the death of her first husband, Christopher Carney. One day later, Thornton shared a photo with her new husband on their wedding day and let her followers know that she did nothing wrong in getting remarried.
"This. This is love. That all encompassing, enduring, accepting, near perfect love. The kind that trumps my need to snap back at people who have the audacity to comment on my Instagram about whether I loved my first husband or not," Thornton, 31, began. "Jo came along EXACTLY when God knew I needed him. It wasn't my choice to fall in love so quickly after chris passed but I was growing so comfortable with being alone that it was becoming unhealthy."
She continued, "When I say 'Jo is the greatest thing that's ever happened to me' that in no way indicates that I didn't love my first husband with all that I had. How dare any one of you judge me and say that on a social platform.... I will always love chris and jo knows that. And I will always love Jo. The beautiful thing about love is that it multiplies as new blessings come into your life."
As People notes, Thornton's first husband died in a car crash in December 2015. He'd been in a vehicle with a friend who was driving, when the car swerved and hit a tree. Both Carney, who was just 35 years old, and his friend passed away as a result of the accident.
Thornton had previously been married to Carney for nearly four years before his sudden death. The two shared two sons together.
Thornton's not the only celebrity in recent months to spark outrage at the idea of remarrying soon after a spouse's death. Patton Oswalt also faced hate from fans when he announced that he was engaged to actress Meredith Salenger just 15 months after his wife Michelle McNamara's tragic death.
In response to fans' harsh words, Oswalt, 48, shared a blog post defending his decision to remarry and called his haters "bitter grub worms."