Who Is Shawn Johnson's Husband, Andrew East?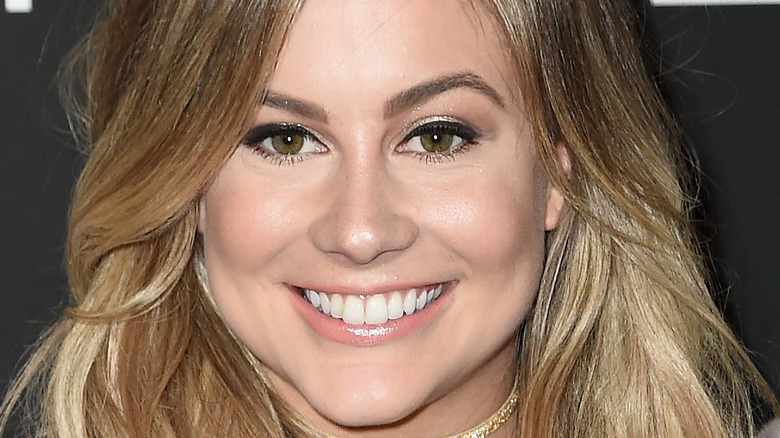 Nicholas Hunt/Getty Images
Shawn Johnson and Andrew East are the proud mom and dad to daughter Drew Hazel, who even has her own Instagram. The pair announced the birth of their second child, a baby boy, in late July. "Andrew and I are so excited to announce the arrival of our little man," Johnson told Us Weekly. "He is happy and healthy, and we are so obsessed with him!" As of this writing, the pair has not shared the news on their personal Instagram pages, but they did share an Instagram Story on their toy shop page Teddy & Bear. "We're so excited to announce a new friend is here. Mom and baby are doing well," the page announced.
The baby boy came just two years after the couple had Drew. "​​You are our everything. Welcome to the world baby girl," Johnson wrote on Instagram in November 2019 after the arrival of their little bundle of joy. She accompanied the post with a sweet family photo of herself and East looking lovingly into their little girl's eyes. Before their two kiddos, the couple had been open about suffering a miscarriage. "My husband Andrew and I found out that we were unexpectedly pregnant, only to find out hours later some tragic news," Johnson said on their YouTube page. "I have been crying more than I ever have, but am still optimistic for what is next." 
Luckily, the pair has experienced lots of joy since then. Keep scrolling to find out more about Andrew East.
Andrew East was a football star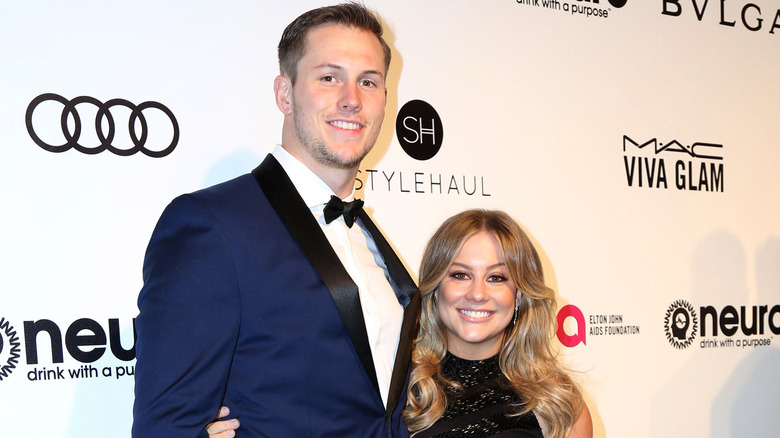 Shutterstock
While most people know who Shawn Johnson is, a few may not know much about her husband, Andrew East. According to the Vanderbilt website, East played football for the school from 2010-2014. He was a long snapper on the team, and he connected with Johnson while at Vanderbilt. "There was an article that came out that said, 'Shawn Johnson is looking at going to school at Vanderbilt,' and my roommate said he wanted to date her," East shared. "My brother was an Olympic cyclist and met her at a cycling race in 2012 and gave her my number. I created my first ever social media account to tweet at her and she responded. She eventually came (to Vanderbilt) 2013, and we connected." Johnson and East tied the knot in 2016, and as we previously mentioned, they now share two kiddos, Drew and a new baby boy.
East pursued a career in the NFL, but it was short-lived. Sportrac reported that he had contracts with a few NFL teams, including the Kansas City Chiefs and the Washington Redskins. Now, he is perhaps most well-known for being married to Johnson and for their YouTube channel, The East Family, which boasts an impressive 1.27 million subscribers. But, his most special role is that of a dad. He posts plenty of photos of daughter Drew on Instagram, and he never shies away from raving over her baby girl. Fans love the East family and can't wait to continue watching the tribe grow.