Vishal Parvani Reveals The 'Blessing' Of Filming Family Karma - Exclusive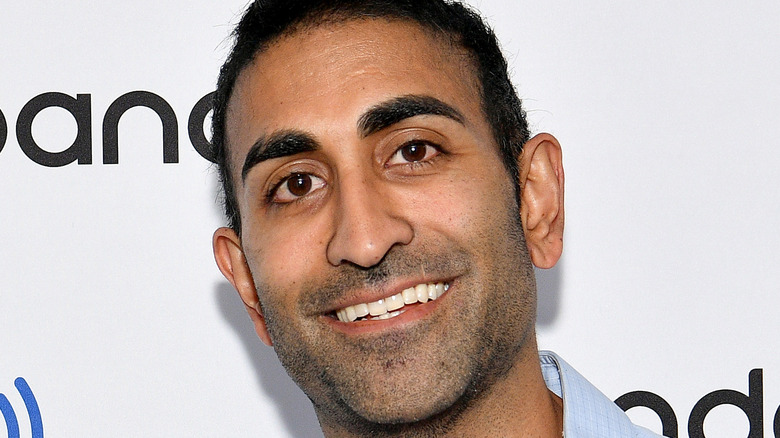 Dia Dipasupil/Getty Images
The Indian-American experience is at the center of Bravo's hilarious and frequently juicy unscripted series "Family Karma." The show's resident hunk and real estate mogul Vishal Parvani told Nicki Swift in an exclusive interview that as the first all-Indian cast to appear on a major network, he was "apprehensive and nervous going into the first season" but the reaction has been everything he could have dreamed of and more. "I feel like when I was growing up ... there was not a lot of representation for Indian Americans on TV," he said. "And post this show, I feel that it's now kind of cool to embrace your roots."
It's an even bigger deal for Vishal as he and Richa Sadana — whose rocky relationship amidst nine years of dating is a staple on the show — are big fans of Bravo. "She really put me in front of all these Bravo TV shows, so we [were] watching 'The Real Housewives of Beverly Hills,' and 'The Real Housewives of OC', we were watching 'Vanderpump Rules,' 'Shahs of Sunset,'" he told us, adding that dating Richa really "opened [his] eyes" to these shows he "never really gave" a chance. Considering Bravo was a constant fixture in their lives when they first started dating, it's only fitting that "Family Karma" has now become a favorite in households around the world. "It's just funny that it really became full circle," he said. "Like, 'I guess we're part of that. We are part of those people's lives now too." That's not the only benefit, though.
Being on a reality show offers Vishal Parvani a 'unique perspective'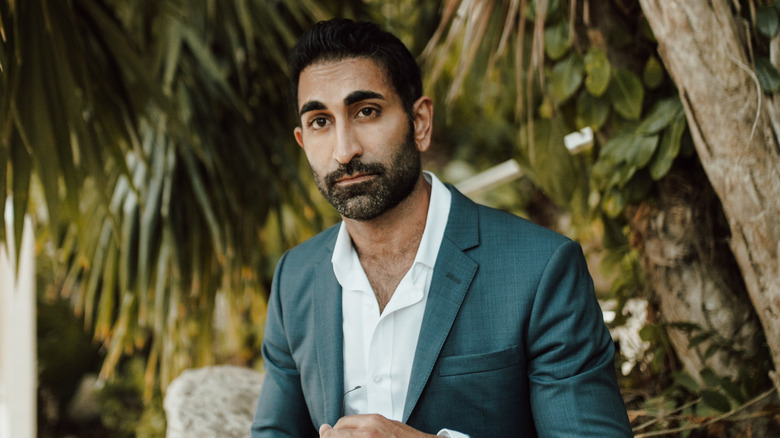 luxart wedding studio
As fans of the show know, there is usually trouble in paradise for Richa Sadana and Vishal Parvani on "Family Karma," especially after Season 2 picked up with Richa returning her engagement ring and their efforts to rebuild their relationship with each other and their families, all while maintaining their careers apart. Although drama in Vishal's friend group and personal life is broadcast on television, it also gives him a chance to replay the highlights, and for that, he is thankful. "We're the only ones that get this unique perspective to rewatch our lives and analyze," he explained.
From Vishal's dispute on the show with friend Dillon Patel to the aforementioned engagement shocker, the Miami entrepreneur — who recently got into the men's lingerie business — has shared his fair share of both highs and lows with the world and he revealed that watching the episodes as they air have given him perspective and context to situations that he perhaps did not fully understand at the time. "No one else has this blessing ... where you actually get to see what has happened and see other points of view as well," he explained. "It's crazy, but I wouldn't take back anything I said or did, because that's really my path. It's just fun that you [get] to relive it, and see how things could have been taken out of context."
"Family Karma" airs on Wednesdays at 9/8c on Bravo.